Your university application is one of the crucial steps toward making your dream of studying abroad a reality. We know you can't wait to start processing your application. However, in your haste to japa, you must avoid some common mistakes when applying for a UK university. These mistakes can jeopardise your university application and ruin your relocation plans.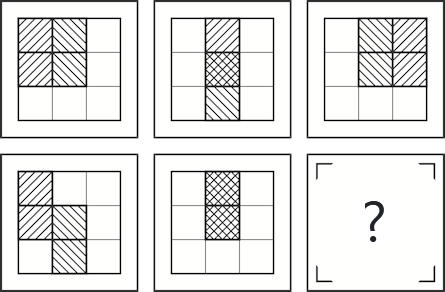 IQ test: what is your IQ score?
How smart are you? →
If you want to study abroad, here are some common mistakes you must avoid when applying to a UK university.
1. Lack of Research
The first pick on our list of common mistakes you should avoid when applying to UK universities is a lack of research. Many international students don't do enough research before applying to UK schools. If you don't research properly, you may make a mistake in the admission process.
Every university in the UK has a unique admission process, terms, and requirements. Most of the information you need is online. Check the school ratings, tuition fees, and admission process. Find out how many campuses they have and where your department is located. You can also enquire from individuals who have attended the school.

2. Not Planning Your Application Timeline
This is another common mistake you must avoid when applying to a UK university. University applications in the UK can take a long time. That's why you must start processing your application early to avoid disappointment. Don't leave your application to the last minute. If you procrastinate, then you're probably planning to fail.
Many international students send a shabby application in haste to meet the deadline. Don't let that be you. Remember, you'll be expected to write many essays when applying to a UK university. Applying early gives you enough time to write, edit, and review your essays.
Also, some universities accept applications on a first-come, first serve basis. If the university receives a large pool of applications, it will reserve its limited slots for early applicants. You may lose your spot if you don't apply early.
These issues can all be avoided if you start the process early.
READ: What You Need to Know Before Studying in the UK
3. Sending the Wrong Application Documents
Applying to study abroad requires lots of paperwork. You may get overwhelmed by the rigorous process and requirements. That is why we recommend starting your application early to keep things under control.
It's also important to keep your paperwork organised. Create a list of all your preferred institutions and write the required documents for each university. When one document is ready, mark it as done and move to the next. This way, you will save all the information in one place, and you don't get things mixed up.
Some documents you will be required to submit when applying to a UK university include: 
School transcripts/academic records
Proof of English Proficiency 
Means of Identification 
Passport Photograph 
Personal Statement
Personal Statement 
References 
At each stage of the application process, make sure you read the instructions carefully. Don't make the mistake of sending the wrong document through the wrong channel. Organise your documents properly and double-check before sending them. Ensure your documents are correctly translated into English and notarized by the proper authorities.
4. Not Proofreading Your Personal Statement
This is the most common mistake international students make when applying to a UK university. Your personal statement is like a cover letter highlighting your unique selling point to the university. It is the first impression your prospective school will have of you. That's your only shot to prove that you deserve a place in the institution. So, you must put your best foot forward by ensuring you submit a well-written personal statement.
Your personal statement should clearly highlight:
Why you want to study at that university.
Your interest and passion for the subject you want to study.
Your achievements in your field of study.
Other related interests and extracurricular activities
Don't add false claims to impress the admissions office when writing your essay. Ensure that the information provided is accurate, as the university will verify your claims. Whatever you do, do not copy any online material in your essay. Make sure any external resource cited in your essay is appropriately referenced. If your essay is flagged for plagiarism, you'll be automatically disqualified.
After writing your personal statement, don't be in haste to submit it. Take some time to proofread and perfect your essay. Crosscheck for grammatical, spelling, and typographical errors. It would help if you could get a second opinion from an expert. Get a professional to review your essay and point out your mistakes.
READ: How to Write a Personal Statement with Little to No Experience
5. Getting the Wrong Student Visa 
Now, you've been accepted into your dream school. The next step is to apply for your student visa. At this stage, you must be armed with the right information so you don't apply for the wrong visa. There are types of UK visas for international students. They are:
This visa is ideal for students who do not intend to stay in the UK for long. It could be for a short course or research project. You can apply for this visa if you're travelling for just 6-11 months.
The student route visa is what you need if you're travelling for an undergraduate or graduate, as it covers a more extended stay in the UK. It was formerly known as the Tier 4 general student visa. Once you get your acceptance letter, start applying for your visa. You can even apply for the visa six months before your course begins. It usually takes three weeks to get a response from the embassy.
If you are already in the UK, you can apply three months before your course begins, and your visa will be approved within eight weeks. Don't forget, if you're applying from inside the UK, you must apply before your current visa expires.
Ensure that whatever visa option you choose allows you to work part-time in the UK while studying. This way, you can make money to support your tuition and pay bills.
READ: Applying for a UK Student Visa in Nigeria
6. Poor Budgeting
You must avoid this common mistake when applying to a UK University. The cost implication of studying in the UK is not for the fainthearted. You must get your budget right if you want to go on this international trip.
When considering the cost of studying in the UK, don't just look for schools with the cheapest tuition fee. It would help if you also thought about the cost of living in the UK. Take note of other bills you'll be required to pay, like the cost of accommodation, transportation, feeding, travel fees, and other miscellaneous expenses.
7. Getting Your Numbers Mixed up 
As you prepare your travel budget, ensure you get your numbers right. Some international students make the mistake of miscalculating their tuition fees. Usually, UK universities display the lowest price you can pay for a degree on their website. Don't go thinking that's all you'll be expected to pay, especially as an international.
As an international student coming to study in the UK, your fees will differ from that of EU/EES students. The bottom line is you'll most likely pay more fees. So, ask questions to get a clear picture of the overall cost before applying to that school.
READ: How Much Does College Cost in Europe?
8. Ignoring Potential Scholarships
Whatever you do, don't miss out on an opportunity to get financial aid for your study abroad. Remember, studying abroad is quite expensive. So, you need all the financial help you can get. Explore different funding options. Do your research and apply for as many scholarships as you can find.
9. Not Diversifying Your Options
There is no guarantee that the first school you apply to will accept your application. That's why we recommend diversifying your options. Please don't throw your eggs in one basket by applying to only top-ranking universities, as they are usually more competitive. We understand that you may have a dream school in mind. But it's important to have a backup plan.
While waiting for their response to your application, search for other universities in the UK. You can prepare a long list of potential schools. Compare the learning structure and facilities of different universities in the UK. Send out your application, and keep your fingers crossed.
Questions to Ask Before Applying to a UK University
It's not enough to know common mistakes to avoid when applying to a UK university. You also have to ask the right questions to ensure you'll get the best study abroad experience.
READ: Why You Should Study in the UK — 10 Important Reasons
Here are some questions you must ask before applying to a UK university.
1. What is the acceptance rate of this university?
Asking this question is important, especially if you want to apply for a competitive or high-profile course like medicine, nursing, or business. You also need to know the percentage of their admission slots allocated to international students. It will help you evaluate your chances of being accepted into the school.
2. What are the requirements to study at that university?
Some of the requirements needed to study in a UK university range from your degree certificates, proof of English Proficiency, means of identification, passports, statements of purpose, proof of financial funds, student visas, etc. You must be sure of requirements that are peculiar to your chosen university.
3. What are they looking for in a successful applicant?
This question can be an eye-opener, as it will give you an insight into what is expected of an ideal application. It will give you a grasp of how to navigate the application process. It will help you understand the dos and don'ts of writing your personal statement and answering interview questions. With this, you can create an outstanding application.
READ: What Graduate School Look For in Personal Statements
4. What are the English language requirements?
This is another question you must not fail to ask. You must ensure that your country's educational curriculum is a good fit for the university. Every university has its preferred English Proficiency requirements. Enquire to verify if you will be required to submit IELTS or TOEFL.
READ: IELTS Exam vs. TOEFL: Which Should You Take?
5. Do they have any paid work placements for students?
If you're looking to work abroad while studying, don't hesitate to ask this question, especially if your visa doesn't support off-campus jobs. You need to find out if the school offers any job opportunities to students on campus.
READ: How to Build Your Resume as an International Student
6. What are the graduate prospects for students at your university?
The graduate prospects of your degree are of utmost importance, especially if you're emptying your pocket to get that degree. The game mind is not just to get a degree but to access better-paying jobs and opportunities and secure your stay in the UK. Make sure that going to that university will help you secure the bag.
7. What are the accommodation options for international students? 
Unless you have friends or relatives in the UK willing to let you squat in their UK, you must find out the accommodation options the school can provide. Don't just assume that there will be a hostel space for you. Ask questions to get a clear picture of where you're going to live while studying in the UK.
READ: Accommodation for International Students in the UK
Find out how the university allocates accommodation to international students. Do they have enough halls of residence/hostel/dormitory on the campus? Will you be living in halls of residence with other international students? These are questions you need to ask for clarity.
8. What welfare provisions does the school have for international students? 
You need to know the support and welfare resources the university will provide for you. Will you have access to health insurance, financial aid, career guidance, and mental health support?
Finally,
As the saying goes, knowledge is power. There is a lot you need to know when applying to a UK university. That is why you must be armed with the right information. You are not in this alone. We are here to help you navigate the path to studying abroad. You can schedule a call with our career advisors for further guidance if you have questions.