Do you want to study in Europe, but you're unsure of the cost? We wrote this article just for you. In this article, we will share all you need to know about the cost of attending college in some countries in Europe. Studying in Europe is relatively more affordable compared to other study destinations around the world.
The tuition fees in Europe vary according to the student's origin, level of study, course, duration of study, and institution. In many institutions, international students pay more than students from the European Union (EU) or European Economic Union (EEU). However, you can apply for scholarships and other funding opportunities.
Generally, private universities charge higher fees than public universities, for obvious reasons. Public universities are funded by the government, while private universities are funded by private organizations and individuals. Also, courses offered in the country's indigenous language are usually cheaper than courses offered in English.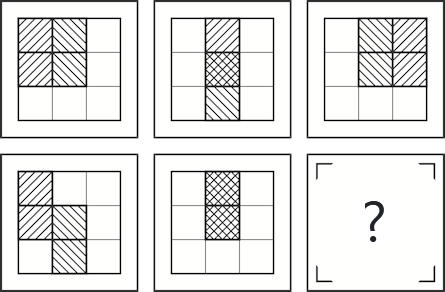 IQ test: what is your IQ score?
How smart are you? →
READ: International Financial Aid Options
College Tuition Fees Across Europe
Here, we've compiled the estimated cost of college in different countries across Europe.
1. Austria
In Austria, many public universities offer free tuition to students from developing countries. Each public university publishes a list of eligible countries on its website. Before you get too excited, check the website of your preferred institution to see if your country was selected.
We can't say the same for private universities. If you want to enroll in a private university, expect to pay between €6,000–€15,000 per year. All students are also required to pay a student union membership fee of €19.20.
2. Belgium
If you love fine dining, Belgium could be your best choice. You'll get to enjoy exotic cuisines and delicious Belgian chocolate. The cost of studying in this beautiful country is quite affordable. On average, the tuition fee for international students is €4,175.
3. Denmark
Tuition fees in Denmark range from €6,000–€16,000. You'll also need to apply for a residence permit which costs €255. One challenge with studying in Denmark is the high cost of living. Aside from that, many universities conduct their teaching in Danish.
However, you don't need to worry about the language barrier. There are over 600 internationally recognized college programs taught in English. You can choose from the pool. Also, 86% of the citizens speak English. So, you probably won't need a translator.
READ: Can I Get a Student Loan to Study Abroad?
4. Finland
Do you know Finland tops the list of the happiest places in the world? That's right! So, if you want to live a happy and peaceful life, Finland is the place for you.
The cost of studying in Finland is cheaper than other Nordic countries like Norway, Sweden, and Denmark. If you can pay €5,000–€13,000 every year, then you're good to go.
5. France
France is one of the most popular international tourist destinations in the world. It's the home of Paris, the city of love. Who knows? In your quest for a degree, you may end up finding love.
The tuition fee for public universities is €2,770 per year, which is quite affordable. Private universities in France charge between €5,000–€30,000 for each academic year.
6. Germany
Germany is one of the most popular non-Anglophone study destinations in the world. Most of their undergraduate programs are delivered in German. So, you'll either have to learn German or get a translator. Wondering why international students like you are trooping there despite the language barrier? That's because of their good standard of education and living.
Do you know that going to college in a German public university is free, regardless of your nationality? Yes! Well, unless you enrol in Baden-Württemberg university. Then you would have to pay a tuition fee of €3,000 every year. Private universities in Germany charge between €6,500–€26,000. Regardless of the school, you'll still have to pay an administrative fee of €250. So, if you are scared of the cost of college in Europe, Germany would be a good option.
READ: English-taught Universities in Germany
7. Ireland
Ireland is a cool place to study. They've got a rich culture and beautiful cities. The average tuition fee for international students in Ireland is €4,000 per year.
8. Italy
Tuition fees for undergraduate programs in Italy vary according to the institution. As always, Italian public universities are more affordable. They charge up to €5,000, while private universities charge between €3,000–€20,000. To reduce the cost of study, you can either apply for a scholarship or prove that you're from a low-income family.
9. Netherlands
International students in the Netherlands pay €6,000–€15,000 per year for a Bachelor's Degree. The Netherlands is a calm and serene place to study. Their people are known to be tolerant and liberal, so much that their preferred mode of transportation is bicycles. Shocking, right?
10. Norway
If you choose to study in a public university, you may be lucky enough to get free tuition, regardless of your nationality. In private universities, both local and international students pay €7,000–€9,000. You will also have to pay a small semester fee of €300–€600. With this fee, you will receive a student card which gives you access to free healthcare, transportation, and discount for cultural activities and events.
11. Russia
Russia is the largest country in the world. The cost of living in Russia is low, unless you decide to pitch your tent in their capital city, Moscow. Tuition fees in Russia range between €1071–€3,392 at all study levels.
12. Spain
In Spain, the tuition fee varies according to the region and institution. Each regional government has its tuition fees and limits for official degrees. Some programs are only offered by select universities. Here, the university sets its tuition fee.
Some universities charge the same tuition fee for all students, while others charge international students more. On average, public universities charge €150 – €3,500 per year. In private universities, the tuition fee ranges between €5,000–€24,000 per year.
Thinking of a reason to study in Spain? See it as an opportunity to learn Spanish, one of the world's most spoken languages. You could also get to visit the beautiful cities of Madrid or Barcelona. Just so you know, these two are the most expensive cities in Spain.
13. Sweden
The tuition fee for international students in Sweden ranges between €7,500–€25,500 per year. That doesn't include your application fee of €85. You'll also have to pay €5–€33 to join a local student union.
READ: English-taught Universities in Sweden
14. Switzerland
Switzerland is home to some of Europe's leading universities like ETH Zurich – Swiss Federal Institute of Technology and Ecole Polytechnique Fédérale de Lausanne (EPFL).
Tuition fees in public universities range between €400–€3,700, which is low compared to other European countries. With private universities, the fees are significantly higher. You'll have to pay €8,000–€42,000 each academic year. You will also pay other fees like registration fee, semester fee, student association fee, etc.
15. United Kingdom
The United Kingdom is made up of England, Scotland, Wales, and Northern Ireland. Tuition fees for international students in these countries range between €7,000–€40,000 per year. The UK capital houses a great selection of universities. However, if you're looking to study in London, you'll have to increase your budget. The cost of living in London is higher than in other parts of the UK.
We hope this article helps you in choosing the right place to study. Studying in Europe may not be as affordable as you imagined, but it's worth the shot. Now, you know the cost of college in Europe, you can begin your school search!