There are many valid reasons to consider a UK education. One of such reasons is the prestige that comes with getting quality education from a globally recognised UK school. More so, a UK education will open up many doors for you on your career path.
Need more convincing that studying in the UK will be useful for you?
READ: 10 Reasons You Should Study in the UK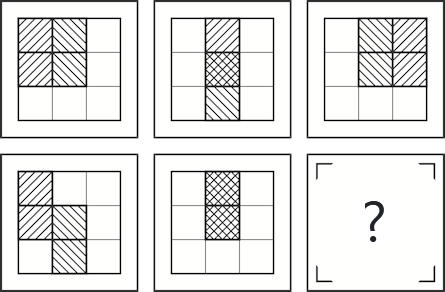 IQ test: what is your IQ score?
How smart are you? →
If you have made up your mind about studying in the UK, then keep reading this article to find out what you need to know before you go to the UK for your education.
5 Things You Need to Know Before You Study in the UK
Studying in the UK can be a bit challenging. However, those challenges will be easier to handle if you have the right information before starting your education. Here are five important things that you need to know before studying in the UK.
1. Plan Your Finances
Before applying to study in the UK, you need to know the cost implication. UK education can be quite expensive. So, we advise you to consider your funding options and plan accordingly. 
As an international student in the UK, you can expect to spend between 10,000 to 40,000 british pounds on your tuition. Generally, the cost of tuition in the UK varies with the school and the course. In addition to your tuition fees, you also need to factor your living expenses into your finances. Your living expenses will include accommodation, feeding, and transportation costs.
That said, you can fund your UK education in one of three ways: self-funding, sponsorship, or scholarships. Irrespective of the funding option you choose, ensure that the funds are available before the payment deadline. You may be asked to forfeit your admission if you don't have the required funds.
Meanwhile, you will be expected to provide evidence that you can cover your tuition and living expenses before you receive a visa.
CLICK: To see our curated list of scholarship opportunities for international students.
2. Apply for the Right Visa
At this stage, you must have received an admission offer from a UK university. This is also the point where you need to provide evidence that you can cover your tuition and other expenses.
Typically, if you will be enrolling for a short course that will take less than 6 months, a Standard Visitor visa will be ideal. But you can't work while studying in the UK with a Standard Visitor visa.
A Short-term study visa will be appropriate if your programme is between six and eleven months. For longer courses, you will need a Student visa. A Student visa allows you to work for a maximum of 20 hours a week while you study in the UK.
To apply for a student visa in the UK, you will need a 14-digit reference number from your university, proof of funds, and evidence that you meet the minimum requirements for English language proficiency.
A UK Student visa will cost you £486 in Nigeria. You will also need to pay a health surcharge of £235 for six months or £470 for twelve months. These are some of the things you need to know before applying to study in UK. We advise you to apply for your visa as soon as possible so that you can receive a decision before your intended travel date.
3. Arrange Your Accommodation
When you arrive at the UK airport, there has to be a place for you to move to. So, It is important to sort out your accommodation before you move to the UK.
Check with your university to see what accommodation programs they have for international students. Note that on-campus accommodation is often in high demand and rooms tend to sell out fast. So, ensure that you make inquiries early enough. In most cases, you may be required to make a deposit to secure an accommodation.
If you miss the on-campus accommodation window, then you may want to consider other student accommodations outside the campus. Some landlords also let their houses to students for short to long stays. So, if you prefer a more homely space, you may want to consider houses that are close to your university.
Whether you decide to leave on campus or outside, note that self-catered accommodations are the cheapest options. Choose an accommodation option that is close to your school to reduce the stress and cost of commuting.
READ: Accommodation for International Students in the UK
4. Prepare for Life in a Culturally Diverse Country
One thing you need to know before studying in UK is that it is a culturally diverse country. If you have never visited or lived in the UK, nothing can prepare you for the culture shock that you'll experience. For instance, as a Nigerian, greeting your neighbours may be the norm. However, in the UK, you may live in the same building with someone for months and they may never say "Good morning" to you. But don't let that deter you.
The cultural diversity in the UK is a good opportunity to meet people from other ethnicities. You can learn other people's culture and create meaningful relationships with people you may never have met in your country.
Many universities also have societies for international students to bond and meet people with similar backgrounds. You may want to look up the African society in your school on social media platforms like Facebook before you arrive in the UK.
5. Pack Enough Warm Clothing
The weather in the UK is another factor to consider. There are more cold seasons throughout the year than warm seasons. Many students who have travelled from Nigeria to the UK attest to the fact that there is a stark difference in weather conditions between the two countries.
So, ensure that you pack enough warm clothing to keep warm on arrival and during your stay. Most homes in the UK have heating systems. But leaving the heater on every time is not cost-effective as a student. So, wearing layers of clothing should be one of your top considerations.
Conclusion
Studying in the UK doesn't have to be as challenging as some people have it. You only need the right information to keep you ahead of the challenges. In this article, we share some of the important things you need to consider before studying in the UK.
Before you move to the UK for your education, ensure that you plan your finances, apply for the right visa, arrange your accommodation, prepare for life in the UK, and pack enough warm clothing to keep you warm. Now, you've learnt all you need to know before studying in the UK, give it your best shot!