If you are considering foreign education and have done some online research on the schools to apply to, then you may have come across a few UK universities in the suggestions. Naturally, you may already start to wonder why you should study in the UK.
An educational qualification from the UK creates a wide range of opportunities for you. You get to receive top-quality education from one of the 130 globally recognized institutions.
What's more? Because the UK welcomes international students from all over the world, you can build strong professional networks. Many times, people also get to build lifelong relationships.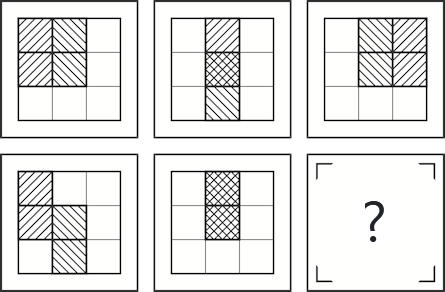 IQ test: what is your IQ score?
How smart are you? →
UK universities offer a wide range of courses, delivered by some of the brilliant minds in the world. So, if you are thinking of studying abroad, a UK university is a great choice to consider.
READ: Why You Should Attend UK Universities in Dubai
There are many other strong reasons to study in the UK. In this article, we will show you 10 fact-checked reasons why you should pursue an educational qualification in the UK. Let's begin.
10 Reasons Why You Should Study in the UK
Here are 10 reasons why you should consider a UK education:
1. High Standard of Education
Most UK Universities have a strong international reputation. Did you know that of the top 10 universities in the world, 4 of them are UK universities?
Moreover, many of these UK schools boast centuries of delivering consistent, quality education. Oxford University, for instance, is the oldest English-speaking University and is currently ranked as the best university in the world. So, by studying in the UK, you benefit from decades of academic excellence, guaranteed by the UK government.
2. Access to World-Leading Research
Many UK universities play major roles in some of the ground-breaking global innovations. The research programs are usually well funded to ensure world-class results.
So, if you choose to study in a UK university, you stand a chance to be at the forefront of some of the leading innovations in the world.
3. High Teaching Standards
The UK government, through an accreditation body, constantly reviews and assesses the teaching methods and contents of the university programs. The purpose of the evaluation is to ensure that the schools maintain the expected teaching standards.
So, not only will you have access to quality education, but you will also develop job-ready skills that will boost your confidence as a professional.
4. Welcoming to International Students
The UK welcomes international students from different countries of the world. So, as an international student studying in the UK, you will have the privilege to meet other brilliant minds from other countries.
5. Wide Range of Courses
There are a variety of courses to choose from if you are considering a UK education. You will be pleasantly surprised to find out that there is, at least, one UK university that delivers your programme and discipline of interest.
Irrespective of your age or ability, there are programmes that will give you the knowledge and skills that you need.
6. Cultural Diversity
The UK welcomes international students from different walks of life. So, one of the perks of getting a degree or certification in the UK is cultural diversity.
If you decide to study in the UK, you will be exposed to different cultures. Many of the schools are deliberate about this cultural diversity. They demonstrate this through culture-centric programmes that make everyone feel welcome.
7. Opportunities to Work While Studying
Another benefit of studying in the UK, is that you can choose to work while you study. Working while studying can help your finances like your tuition and living expenses.
Some schools offer graduate and teaching assistants positions to international students for a specified rate. You can take advantage of these programmes or apply to other jobs outside the academic sphere.
Note that as an international student, you are allowed to work for a maximum of 20 hours in a week. You can only work full time during the holidays.
8. Better English Language Skills
If you are looking to improve your English language skills, the best place to learn it is in the language's country of origin.
As a student in the UK, all your courses will be taught in English. So, by just attending your lectures, contributing regularly, and completing your assignments, you can improve your listening, speaking, and writing skills. You may also take advantage of the English language preparatory programmes offered in many UK universities.
9. Quick Programme Completion
UK programmes take relatively shorter time to complete. It takes three to four years to complete a UK undergraduate programme and twelve to eighteen months to complete a UK masters.
The fact that you can earn an educational qualification in a shorter time means that you will graduate quickly and in time to take your next career step.
10. Post-Study Career Opportunities
Many students opt for quality education because they want to acquire job-ready skills. In addition to being globally recognized, many UK schools help students develop effective problem-solving and critical thinking skills. These are common skills that top employers look for in a candidate.
So, if you decide to attend a UK university, not only will you be getting a quality education from a recognised school, but you will also gain the right skills that your potential employers prioritize.
What's more? The UK offers post-study work visas to international students who would like to work in the UK.
We wrote a detailed article on how you can work in the UK after your education. Click here to read it.
Conclusion
There are many strong reasons why you should study in the UK. In this article, we shared ten of them.
If you decide to pursue an education in the UK, you will have access to quality education from a reputable school. You will also meet brilliant minds from other countries, which will give you the opportunity to establish strong professional networks and friendships.
In addition, an education from a UK university provides you with job-ready skills that improve your chances of getting the right jobs and increasing your salary.
We hope we have been able to convince you on why you should consider a UK education. Your next step is to make a list of your preferred UK schools and start submitting your applications before the next deadline.