Schooling abroad often requires that the prospective student has attained a certain level of proficiency in the English Language. The purpose is to ensure that students who are non-native speakers of the Language are able to cope in a school environment where the English Language is the language of instruction.
Hence some colleges, universities, scholarship bodies list language proficiency tests as requirements for admission and/or scholarship considerations. Some governments like the Canadian and Australian governments also require proficiency tests for candidates to apply for study or work visas.
READ: Tips and Strategies on How to Ace the TOEFL Test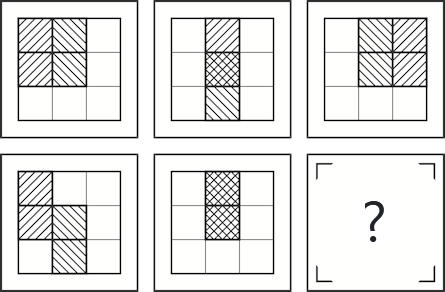 IQ test: what is your IQ score?
How smart are you? →
Both tests are widely accepted at undergraduate and postgraduate schools all over the world. The TOEFL (Test of English as a Foreign Language) is the more commonly accepted of the two by institutions in the US. Whereas, the IELTS (International English Language Testing System) is accepted by other countries.
Among the tests listed by these institutions are the IELTS Exam and the TOEFL tests. These two tests are the most common among all other tests with similarities and differences.
This article will show you how these tests are alike and how they differ from one another. It will also show you how to make a careful choice of which one to register for based on the requirements of your score recipients. In some cases, what works for you.
The Variations at a Glance
The TOEFL test is available in more than 500+ locations in the US and 4,500+ locations all over the world. It takes about 3 hours to complete the TOEFL test. Its scoring is on a scale of 0 to 120. The cost of registering for this test is currently about $190.
The IELTS exam is available in 59 locations in the US and roughly 900 locations all over the world. A full-length test lasts for 2 hours 45 minutes. They score the entire test in bands; with 1 being the lowest and 9 being the highest band score. The cost of registering for IELTS is usually around $245 to $255.
IELTS and TOEFL differ in more ways than have been mentioned in the summary above. However, some test takers and institutions have realized that these differences make one better suited than the other in specific situations.
READ: How to get a Band 9 Score in the IELTS.
We can tell that you are eager to know which is one is better for you.
However, before we add more to the similarities and differences between these two tests, you should know that both tests are standardized tests.
This means the scores from these tests are consistent in any country of the world. With ample coaching and the right prep materials, you can achieve high scores on the test you eventually choose to register for.
On to the Specifics…
TOEFL tests the language proficiency of non-native English speakers. It offers only academic English. Itis often used by graduate schools and universities as an entrance exam into programmes offered by the school.
The IELTS exam offers a general test and an academic test. The general test is a preferred choice for immigration-related purposes to countries like Canada or UK.
When compared to the IELTS academic test and the TOEFL test, the IELTS general test is not as difficult as any of the two. These two tests are necessary options only if you pursuing your education at the undergraduate level or a higher level.
It is, however, important to note that irrespective of the test you decide on, all scores from any of the tests become invalid. That means they expire, 2 years from the date you took the test.
Structure of IELTS Exam and TOEFL
In comparing the format in which the TOEFL and IELTS tests are presented, there are some similarities one would readily observe.
Firstly, the two tests have four sections. Each section tests a basic English language skill – listening, writing, reading, and speaking.
But one will also see that TOEFL tests only academic subjects. Whereas, IELTS academic test has academic reading and writing sections along with the general speaking and listening sections.
When it comes to it, the IELTS exam makes a better offer at a real-world feel than TOEFL does. Then again, an estimation of the difficulty level of either of the two tests will depend largely on the test taker's background in the English language.
The speaking section of the TOEFL requires a recorder. It involves having to explain one's thoughts and interpreting or summarizing information from external sources.
The speaking section of the IELTS exam is done in person. It includes a short speech and also has a conversation subsection. Not to worry, the IELTS offers a short period of time for you to prepare for the short speech.
Moreover, some test takers have remarked on how they were able to ask examiners to repeat certain questions and clarify information that was not clear on the IELTS.
On the TOEFL, there have been complaints on how unnatural it feels to talk to a computer as opposed to speaking to a human. But the shy test takers will kill for such an experience where they don't have to talk to a stranger.
There are no listening components on IELTS's integrated assignments but one of the two assignments will require you to incorporate written or pictorial information in your argument.
On both tests, the second essay is just an independent question asking for your opinion on any issue.
About dialects, neither test penalizes test takers for using a certain dialect. What matters is how fluent, clear, and accurate your answers are.
However, in making a choice, writing the TOEFL may be a better option for you if you have more experience with American English – watch Hollywood movies and employ the use of American idiomatic language often.
If you are familiar with British English or any other dialect, then the IELTS will be the better of the two for you. In essence, it depends on where you have more exposure and experience in.
Difficulty Level
It is not so easy to compare the difficulty level of both tests. But like we mentioned earlier, how difficult either test is, depends largely on your background in English.
Hence, a proper evaluation of which one you'll fare better at is to ask yourself the following questions with a "yes" or "no" answer.
Do I feel at ease in front of computers?
Can I make impromptu speeches when there's a microphone in front of me?
Can I type fast?
Are multiple-choice questions easier for me than other kinds of questions?
Do I prefer American English?
Are the English sources I listen to informative rather than entertaining?
Can I take notes while listening to a recording?
If your answer to most of these questions is a YES, look no further than the TOEFL because it is likely a better choice for you based on your skills.
You can also take a test with the following questions with the "Yes" or "No" answers.
Do I write legibly?
Can I handle different dialects of the English language?
Would I be comfortable with a one-on-one speaking session?
Can I handle any question type I am presented with including flowcharts, fill-in-the-blank, and true-or-false questions?
Are the English sources I listen to more entertaining than otherwise?
Do I feel at ease with discussing non-academic subjects?
If most of your answers to these questions were "Yes", then the IELTS exam will be a better choice.
Choosing Between IELTS Exam and TOEFL
In deciding between the IELTS and the TOEFL tests, what the programs you'll like to apply to prefer is more important than what you think works for you. This is a vital information you must take note of before registering or studying for any of these tests.
It is possible to get carried away by the fact that many schools accept both tests at the undergraduate and postgraduate and not actually find out if this holds true with the program you are applying to.
This is why we strongly recommend that you check with the receiving institution to ensure that they accept the two tests before you go ahead to make a choice. Once you have established that they are fine with any one of them, then you are at liberty to make a choice of the one you can handle better.
If you have a made a choice already, then you should plan to register for the test as soon as possible – especially if the application deadlines are drawing close. You can get more information about the TOEFL and IELTS exams on our website as well.
Moreover, you'll also need a good study plan and the right prep books for your preferred test. You should visit the effiko store for great prep books that will help you achieve your dream scores.
If you opted or will be opting for the IELTS, then you should check out How to get a band score of 9 on the IELTS for tips and strategies on how to ace the IELTS exam.
We trust we've been able to help you make a choice. You should share this article with someone who hasn't made a choice yet and wants to know how to.