Nigerian students traveling to the UK for academic pursuits is not news anymore, and the numbers keep increasing every academic session.
Whether it's to boost employability, or simply to get a more prestigious education, there are several reasons so many Nigerian students are digging a UK education these days.
From the upper class to the lower class, everyone is welcome to nurse this dream especially since there is a plethora of scholarships available now.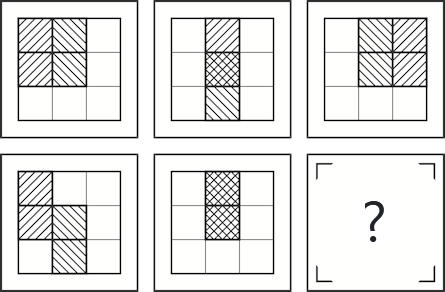 IQ test: what is your IQ score?
How smart are you? →
Nonetheless, we all know that studying in the UK is only as achievable as the success of your application for your student visa. So in this article, we will be showing you how to successfully apply for and process your Tier 4 visa from Nigeria.
Difference Between UK and US Student Visa
The UK student visa system is quite different from the US student visa system in many ways.
A major difference is that here, the Tier 4 visa (the UK student visa) is the general visa any individual that's at least 16 years or above can apply for.
However, they must already have an offer of admission into an institution in the UK. They must also possess other other qualities such as: proficiency in the English language, and a healthy financial backing to support him/her throughout the duration of his/her academic study in the UK.
Most people get denied a visa because they don't start on time. And if you don't want to be in that category of people, then know that the best time to apply for a UK student visa is, at least, three months before your proposed academic programme is to commence.
Any later, and you'd most likely be denied a visa due to late application.
When your visa is finally approved, you have up to one week to arrive in the UK if your course lasts six months. If your course lasts more than six months though, then you have up to one month to arrive after your visa has been approved.
Please, bear in mind that this Tier 4 visa allows you to study, work (as long as its non-professional), apply for an extension of stay, or even bring a dependent along if possible.
However, you cannot access public funds or study at any publicly funded school.
READ: Why You Should Study in the UK — 10 Important Reason
Requirements for UK Student Visa
What requirements make you eligible for a UK student visa?
Here are the documents you require to travel as a student to the United Kingdom:
You'd need your Nigerian passport.
You'd need an offer of provisional admission by your school or university on the UK. You can also replace this document with a Confirmation of Acceptance for Studies (CAS) number too.
Finally, you'd also need evidence confirming that you can support yourself financially throughout the duration of your course of study.
Starting the Visa Application Process
First things first, you need your international passport. Do this by visiting the Nigerian Immigration office in your state of residence and request for an official international passport.
This takes a long while, so ensure that you apply for this a long time before you begin the process of even applying for a visa; 6 months isn't a bad idea.
You could also check out the procedure for requesting a Nigerian passport at the Nigerian Immigration office right here.
The next thing you should do is to check out schools in the UK, and pick the ones you like. When you have selected the ones you prefer, then find out what they require for entry and when the deadline for application is.
Prepare well for all the tests involved which will definitely include the IELTS, and a scholarship exam if applicable, and then ensure that you carefully craft your statement of purpose.
Finally, dot the "i's" and cross the "t's" in your application package and submit.
Stages of UK Student Visa Application
Now, we apply for the visa, and this happens in four stages:
Visa appointment procedure
Visa application filling procedure
Passport submission and collection
Visa processing and approval
Book your flight to any of UK's five major airports. It's always best to book a flight to a city that's closest to the one in which you intend to study.
READ: Accommodation for International Students in the UK
Required Documents
Now, let's take a look at the documents you'd need when applying for a UK visa.
You'll need a valid Nigerian international passport which should come with a personal data page that shows your date of birth, home country and other such information. You'll also need a photocopy of this page.
In addition, you'll need any page of your passport containing stamps, or visas indicating that you have a travel history.
Plus, you'll also need a completely blank page with at least, a six month-passport validity.
Information on valid visas from the US, UK, or Canada, as well as travel history must be provided. This can come as copies of any/ a couple of the following:
Previous passports and/or visas which must have been used within the last ten years to travel out of Nigeria.
Entry, as well as exit stamps.
To show the duration of your stay outside Nigeria, you might also require study and/or work permits.
Expired or valid visas
Boarding passes to the various destinations you traveled to.
Additional Documents
Next, you'll need a well completed visa application form, which also includes the self-assessment form, known as the appendix 8. Click here to fill this form online.
Also, you'll be needing a recent colour passport photograph which must measure 45 millimeters by 35 millimeters in dimensions.
Like we mentioned earlier, you'll have to provide evidence of an offer of provisional admission into a school or university in the UK. It includes your CAS number, alongside other documents used to get this number which may include your WAEC certificate, Bachelor's degree, Mater's, Diploma, etc.
Provide proof of funds to cater for all your academic and living expenses while in the UK which can be represented by original bank statements over the last 4 to 6 months, a bank draft in convertible currency, pay stubs, an employment letter, proof of assets or business, tax reports, letter from your sponsor or the institution awarding you a scholarship if applicable.
You will be required to present a health certificate with evidence that you've been screened for tuberculosis.
You also have to take standardized tests for proficiency in the use of the English language such as the IELTS or TOEFL.
The Embassy will also require information such as: a letter of consent from your legal guardian if you're under 18, and a birth certificate, plus financial status of the legal guardian.
The Visa Application Process
The process is handled by the Teleperformance Contact (TLS), a commercial company that works with the UK Visas and Immigration (UKVI) office in the processing and issuing of visas.
To begin applying, click on this link. You'll be able to fill the application form, pay the fees required, and book your visa appointment there.
Submitting Your Visa and Booking Your Visa Appointment
When you finish filling the online form, you'll get a unique GWF reference number, a confirmation email stating your appointment date and location, and some supporting documents.
Please ensure that you keep that unique GWF reference safe as you'll be needing it throughout the visa application process.
Now after this, you should register your details on the TLS site in order to guard against any unnecessary delay of any kind. This also helps to keep track of your visa application, as well as make payments for value added services.
Attending Your Visa Appointment at the UK Visa Application Centre
When going for your visa appointment, be sure you go along with a printed copy of your online application form, your appointment confirmation, passport, and all necessary supporting documents.
After you've paid your visa application fees, your digital biometrics will have to be presented at the application centre. Once this process is done, your fees automatically become non-refundable. And then when your request has been considered by the UKVI office, you'll be contacted via email if any other document or interview is required.
Please note that your international passport can be submitted between Monday and Friday, from 8.30am to 4.30pm, except on public holidays.
Also, keep in mind that late coming means that you have to rebook an appointment. So, be sure to keep to the time stated.
UK Student Visa Processing Duration
In Nigeria, processing a UK student visa can take up to 28 working days, that is, about 5 to 6 weeks. Also, passports can be collected any day between Mondays and Fridays, and any time from 10.00am to 4.00pm, except on public holidays, of course.
When going to collect your passport, go along with all your application documents, your Nigerian ID card, and a photocopy of the biodata page of your international passport.
Cost and Processing Fees for UK Student Visas
Applying for a UK student visa costs about £335, but if, however, you spend extra moths, then you will have to pay a surcharge of £150 per year for healthcare while applying for the extension or before your appointment.
If you need a priority visa, then you'll have to be an additional service charge of £150 in order to shorten the visa processing time to 5 to 7 working days. This service charge can only be paid through the TLS site.
READ: The Key to Working in the United Kingdom After Your Studies
Where Can I Apply for My UK Student Visa in Nigeria?
UK Visa Application Centre, Victoria Island, Lagos
Teleperformance Contact Processing Services Ltd
First floor, Churchgate Tower II
Plot PC31, Churchgate Street
Victoria Island.
Telephone: +234 1 2692188-92, +234 1 2615047, +234 1 261020
UK Visa Application Centre, Ikeja, Lagos
Teleperformance Contact Processing Services ltd
5th and 6th Floors, Etiebets place
21 Mobolaji Bank Anthony Way
Ikeja.
UK Visa Application Centre, Abuja
Teleperformance Contact Processing Services Ltd
3rd Floor Yakub Plaza
Plot 1129, Zakariya Maimalari street
Opposite War College
Central Business Area.
UK Embassies in Nigeria
The British High Commission, Abuja
19 Torrens Close, Mississippi
Abuja
Telephone: +234 9 4622200 (local), 020 7008 1500 (international)
Email: PPAInformation.abuja@fco.gov.uk
Operating hours: Monday to Thursday: 8am to 4pm. Friday: 8am to 1pm.
The British High Commission, Lagos
Consular and Visa Sections
11 Walter Carrington Crescent
Victoria Island
Lagos
Telephone: +234 1 277 0780/0781/0782 (local), 020 7008 1500 (international)
Email: consular.lagos@fco.gov.uk
Operating hours: Monday to Thursday: 8.30am to 12noon. Friday: 8.30am to 11am.
Was our post of help? We bet it was! Feel free to share with friends, and stay with us for everything you need to know about foreign admissions: from gist about to schools, to scholarships, to every tiny detail else.
Till next time, we wish you all the best as you apply for your visa. Cheers!