Dear Nigerian Student,
Are you tired of the struggles and challenges associated with schooling in Nigeria?
Are you tired of spending 7 years studying a 5-year course because of ASUU strikes?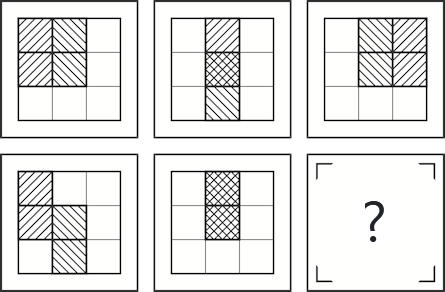 IQ test: what is your IQ score?
How smart are you? →
Do you know you can continue your education at a better university abroad?
Yes! Universities in the UK, USA, Canada, Australia, and other countries abroad accept transfer students from Nigeria. Many students are unaware of this, but you can apply for a transfer to complete your studies abroad.
In the article, we will share all you need to know about transferring from a Nigerian university to a foreign university.
Reasons You Should Transfer to a Foreign University
We know the idea of transferring to a university abroad may seem a bit dicing. You've never really fancied the idea of living abroad. Moreover, you are halfway through school. If not for the ASUU strike, you would have graduated by now.
Well, you have a point there, but there are other factors you should consider before waving off the idea of transferring to a foreign university.
Here are some reasons you should continue your academic journey abroad rather than stay in Nigeria.
1. High Standard of Education
Let's face it. The standard of education abroad is far better than what is obtainable in Nigeria. The universities are more reputable, their curriculum is more compressive, and their learning method is more flexible and student-friendly. You will do yourself a great disservice by staying in Nigeria instead of transferring to a foreign university.
2. Better Career Opportunities
It's one thing to go to school, and it's another thing to get a job after school. You are aware of the Nigerian economy's deplorable state, which has negatively impacted the labour market. Unfortunately, graduating top of your class in Nigeria is not a guarantee of getting a good job. There are many jobless first-class graduates to prove this.
Studying abroad gives you a better chance of employment. The school doesn't just teach you; they also provide career support to ensure you excel in your chosen profession. Many employers abroad look for high-performing students who they can add to their workforce upon graduation. So, you see! Instead of settling for peanuts in Nigeria, you will become a highly sought-after professional abroad.
READ: What You Should Know Before Studying Abroad
3. New Cultural Perspective
One beauty of studying abroad is that it gives you the opportunity to explore and experience the world from a new perspective. You get to meet new people, learn a new language, taste new dishes, visit new places and experience a new culture. Isn't it amazing?
Oh, please! Don't bring up that talk about culture shock. It's all part of the fun. Won't you like to learn how to speak German, French, or any of those fancy languages? You're saying no now, but we know you'll be the first to pick up a British or American accent when you get there.
Moreover, you never know what friends you will make in that new country. It's a great opportunity to meet people of different cultures, races, and backgrounds. You take advantage of it to make new friends and create unforgettable memories.
4. Independence
We know you can't wait to get away from home. You're tired of going to school from home. Even when you're living in the hostel, your parents still find a way to meddle in your life. Well, aren't all Nigerian parents like that?
What if we tell you that studying abroad will give you that freedom and independence you've always wanted?
Yes! First, you will be miles away from home, which will put a dent in their meddling. Also, most universities abroad allow international students to take paid jobs to support themselves while in school. Technically, you will become a working-class student, paying your bills and seeing yourself through school. It's only a matter of time before your parents begin to see you as the big boy or girl you are.
With these few points, we hope we've convinced you that transferring to a foreign university is better than staying in Nigeria.
Factors to Consider When Transferring to a Foreign University
Now that you've decided to transfer to a foreign university, the next question to ask is, "Which school should I transfer to?"
Here are some factors you should consider when choosing the foreign university you want to transfer to.
1. Good Study Destination
The first thing you want to consider is where you want to study. Do you have a dream study destination? Is there any country you'd like to visit, even if it's just for a day? Would you like to study in the UK, US, or Canada?
Make a list of possible study destinations. Then, search for good schools available in that country. What are you looking for in a prospective school? Check if they are offering your course of study. Review their curriculum and learning facilities. Weigh their pros and cons. Don't forget to check their tuition fees. Can you afford it? Are there scholarships you can apply for?
Also, consider your deal breakers. This will help you know which schools or countries to tick off your list. At the end of the best, the best choice of school should meet your specific needs.
2. Cost of Living
All countries are not the same. Some are more developed and expensive than others.
Before choosing your study destination, research thoroughly to determine what it would cost you to live in that city. Check the cost of feeding, transportation, accommodation, healthcare, and other miscellaneous expenses. Review your finances and consider whether you can afford to live in that city. Do you have a financial plan that will help pay your bills and support yourself while studying there? If you can't afford it, you can check out other countries.
These are possible questions you'll be asked during your visa interview. So, start thinking about it now.
3. The Level You Would Be Starting From
We bet this is the most crucial factor on your mind. Nobody likes the idea of stepping down, not after spending all that time and money to get to your current academic level.
Some foreign universities will allow you to continue with your current academic level, while others may require you to step down because of the difference in the curriculum and educational system. Either way, it's all for your good. It's left for you to decide which works for you.
You can check out the university's requirements and protocol for their student transfer program on their website. This way, you will be fully aware to avoid any unpleasant surprises.
4. Support for Foreign Students
As an international student, there are more things you should look out for in a prospective school than just their ambiance and learning facilities.
You need to find out how they treat their international students. Check if they have any support systems and associations for international students. If the school is not receptive to international students, it could be detrimental to your learning experience. Trust us; you don't want to be in a place you are not welcome.
READ: How to Avoid Enrolling in Fake or Non-Compliant Universities in the UK
5. Immigration Policy
Before applying for a transfer to that foreign university, you must review the country's immigration policy.
What are their policies regarding international students? How easy is it to get a study visa for that country? What is the duration of their student visa? What are their policies about international students working and remaining in their country after completing their studies?
Some countries have more rigid immigration policies than others. You need to be aware of these policies, so you don't break the rules. Ignorance is not an excuse.
6. Language Barrier
When choosing a study destination, you must consider the language spoken in that country. Wherever you decide to study, note that most of the courses will be taught in the country's official language. For example, if you choose to study in Germany, expect to receive your lectures in German. Even your textbooks and exam questions will be written in German.
Unless you have a flair for languages or are interested in learning a new language, don't apply to a non-English speaking country. You will struggle to understand what is taught and may not excel in your studies.
How to Transfer from a Nigerian University to a Foreign University
Now, let's get into the crux of the matter. After deciding on the country or university you want to transfer to, the next step you have to take is to apply for the transfer.
If you want to transfer from a Nigerian university to a Foreign university, follow these guidelines.
Step 1: Get the Required Documents
First, you need to get your documents ready. For your transfer to be successful, you must meet the requirements of the foreign university you are transferring to. Some foreign universities have specific transfer requirements and protocols. You can visit the school's website to learn more about their student transfer program.
Some documents you will be required to submit the following;
Transfer application letter
Application fee receipt
Academic records from your current University (Transcript)
English proficiency test result
Reference Letter
Please Note: If you are in your third or final year in the university, you cannot apply for a student transfer program, as your application will be rejected. That's because most undergraduate courses abroad are studied for 3-4 years. If you fall into this category, you can complete your studies in Nigeria and then travel abroad for your second degree.
Also, make sure you are transferring to study the same or a related course abroad. You can't be studying mass communication in Nigeria and apply for a transfer to study law abroad. The process can be more complicated, and your application may be rejected.
Step 2: Make Sure Your Grades are Intact
We know you hate to hear it, but your GPA plays a significant role in the success of your transfer. Many foreign universities have a grade threshold for their transfer student program. Your transfer application will be rejected if your grades fall below that threshold.
So, you must submit your GPA with a breakdown of how your school arrived at that grade. That is why you must understand your school's grading system. If you've not calculated your GPA, this is the right time to do it. You can use our Effiko GPA calculator. It's fast and easy, unlike your manual method of calculating. Simply input your results, and the app will do the rest for you.
READ: How to Calculate GPA and CGPA in a Nigerian University
Step 3: Inform Your Current University About the Transfer
The next step is to inform your school about your transfer plans. Don't go through the back door and do it without their knowledge. It may come back to bite you in the long run.
Inform your school so they can give you a transfer form and certificate that proves you've completed your current year of study. They will also send your transcript and other necessary documents to your prospective school through their official email address.
Step 4: Get a Reference Letter
Part of the requirements for your transfer is a reference letter from your lecturer or faculty dean. The purpose of the reference letter is to certify that you are of good standing in character and learning.
Don't tell us you can't ask for your lectures. You can't be hiding from all your lecturers unless you are a problematic student. There has to be at least one lecturer you are cordial with who can write that reference letter for you.
Step 5: Write a Transfer Application Letter
You won't be accepted as a transfer student in a foreign university unless you apply. It's pretty simple. All you need to do is write an application letter showing your interest in transferring to your prospective university.
The application letter should include your full name, course, date of birth, country, address, and educational background. That application letter is your selling point, so you must ensure it is well written and convincing. You can submit the application letter to the school through their official website.
Step 6: Provide Your Language Proficiency Result
If you are travelling to an English or French-speaking country, you will be required to show proof that you can communicate effectively in that language. Remember, you are travelling for your studies. If you don't understand the predominant language in that country, the aim will be defeated.
Depending on the country and school, you will be required to take a language proficiency test like IELTS, TOEFL, or DELF. Afterward, you can submit your test score to the university you are transferring to.
READ: IELTS Exam vs. TOEFL: Which Should You Take?
Step 7: Apply for Student Visa
Finally, you need a student visa. You cannot transfer to a foreign university from a Nigerian university without your student visa. That is the legal document that permits you to study in that country. If you've not gotten your student visa, go to the country's website and apply now.
READ: Applying for a UK Student Visa in Nigeria
Conclusion
Transferring to a foreign university from Nigeria is a good way to escape the chaos of the third-world educational system. Many Nigerian students would jump at the opportunity to transfer to a foreign university if they had the means.
If you have the means to do it, then stop stalling and start applying for that transfer. Your future depends on it. Follow the guidelines in this article, and you will have a smooth transfer process. You can schedule a call with our career advisors if you need further guidance.