As technology advances, so do cybercrime and fraud. That is why as an international student looking to study abroad, you must be careful to avoid enrolling in fake or non-compliant universities in the UK.
Imagine spending all that money on tuition fees, visa application, proof of funds, and accommodation, only to get to the UK and find out that the university you enrolled in doesn't exist. Or imagine spending time and money to finally get that degree only to discover that your supposed university is not accredited to award such a degree. That's an awful thing no one has to experience.
Many of these internet scammers lure unsuspecting international students who are not familiar with the educational system in their chosen country. They imitate genuine institutions or create/rebrand new ones to exploit international students. So, before applying to any university in the United Kingdom, you must do a background check to verify whether the university is legitimate.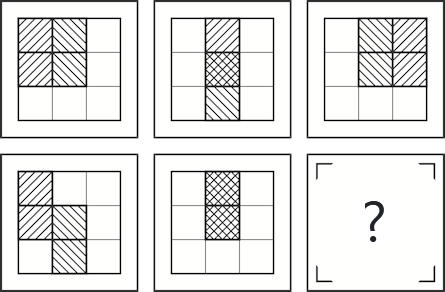 IQ test: what is your IQ score?
How smart are you? →
In this article, we will share tips to help you distinguish a real university in the UK from a fake one. With this, you will know how to avoid enrolling in fake or non-complaint universities in the UK.
Keep reading.
READ: List of Schools with Fully Funded Scholarships for International Students in UK
Guidelines on How to Avoid Enrolling in Fake or Non-Compliant Universities in the UK
Here are some tips to help you avoid enrolling in fake or non-compliant universities in the UK.
Before even looking at courses to study abroad, there are a few things students can do to protect their time and money.
1. Use the Higher Education Degree Datacheck
The first thing you must do before checking if a university has the course you want to study is to verify if they are licensed to award degrees. You can use the Higher Education Degree Datacheck(Hedd). 
Hedd is the UK's official database that authenticates universities and verifies academic degrees. It is funded by the UK government through the Higher Education Funding Council for England (HEFCE) and is run in partnership with Prospects. This database contains the names and details of over 400 recognised UK institutions and universities. It also includes details of about 243 fake institutions.
All you have to do is type the name of the school into the search box to find all the information you need. If the school is not listed among recognised UK institutions, then it is most likely fake. You can report such through Prospects Hedd. This search service on Hedd is absolutely free.
2. Avoid Universities with Names Similar to Famous Institutions
Be wary of applying to universities with similar names to famous and prestigious institutions. For example, you could mistakenly apply to Manchester University(fake) instead of the University of Manchester(real). You could see Oxford Technical University and Think it's the same as Oxford University. In the same way, you may mistake Kings College University for King's College London. You must be extremely careful to avoid such incidents.
READ: Common Mistakes to Avoid When Applying to a UK University
3. Don't Rely on Third-Party Agents
One of the many ways international students fall victim to online fraud is by engaging the services of third parties to help them apply to universities. This is not to say that all study abroad third-party services are illegitimate, but you can never be too sure.
It's best to play safe by learning how to apply to these universities yourself. Trust us; it's not as hard as you think. You can read our articles on foreign admission to learn how it's done.
If you insist on employing the services of third-party agents, don't rely on them to carry out all the processes for you. Insist on contacting the university directly and ensure you get the university's correct contact details. You can send an email to the school to confirm your course details and verify if your agent is one of their trusted partners.
You can search for more information about the school online. Also, verify if the institution has a physical campus or business address that you could ask a friend or relative abroad to visit and confirm. If the school doesn't have a physical address, that's your clue to run!
4. Ask Questions 
One easy way to avoid enrolling in fake or non-compliant universities in the UK is to ask questions. Always ask questions before applying for any institution or scholarship. If the offer seems too good to be true, it probably is.
You must show proof of your English proficiency when applying to study at a UK university. Anybody promising to enrol you in a UK university where English is not required is definitely out to dupe you. If you are from an anglophone country, don't fall for that scam.
If you are unclear about any information, you can write to the university to make inquiries. Yes, it's well within your right to contact the university and make inquiries. So, don't be afraid to ask your questions. Any legitimate institution would be glad to respond to questions and inquiries from a prospective student. If the institution is shifty or indirect with its answers, then you may have cause to worry.
READ: What You Need to Know Before Studying in the UK
5. Don't Pay Complete Tuition Upfront
Whatever you do, don't be quick to make financial commitments. The aim of any fraudster is to get away with your hard-earned money. Don't make it easy for them.
No university in the UK will require you to pay complete tuition upfront. It is paid in instalments for each year or semester. If the institution requires a lot of financial payment upfront before your arrival to the UK, don't fall for it. 
Finally,
We know you can't wait to make your dream of studying abroad come true. But be careful not to fall into the wrong hands in haste to make your dream come true. Follow the guidelines we've shared and do your due diligence to avoid enrolling in fake or non-compliant universities in the UK. As always, our career advisors are available to give your further guidance. Schedule a call with them today.