Healthcare is one of the most expensive services you will have to pay for while studying abroad. That is why applying for health insurance is essential. Health insurance policies and costs differ according to your study destination. So, before you fly off to that country, make sure you spare some time to study their healthcare system.
If you intend to study in the United States, here's what you need to know about their healthcare system. First, medical services in the United States are one of the most expensive in the world. The cost of getting medical treatment for a major accident or illness could run into hundreds of thousands of dollars. On the one hand, this means you will get quality care, unlike what may be available in your home country. However, it also means you would have to pay through your nose.
Unfortunately, you don't have the luxury of national or free health insurance to minimize costs. Unlike the UK, the United States doesn't have a universal medical insurance system. This means you will be responsible for all your medical expenses.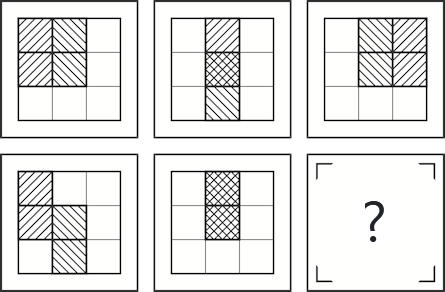 IQ test: what is your IQ score?
How smart are you? →
Don't be too quick to say you don't need health insurance. You never know what health challenge may creep up on you tomorrow. And if you fail to get good health insurance, it will have a negative impact on your finances.
While this may feel like a bumper in your way, there is a way out. You can still access health insurance as an international student in the US.
Let's show you how you can do that.
READ: How to Get Health Insurance as an International Students in the UK
How to Get Health Insurance as an International Student in the U.S?
While you may not have access to government-facilitated health insurance in the U.S, you can enrol in a private health insurance scheme, although it will cost more.
You can explore two options to get health insurance coverage as an international student in the U.S.
1. Healthcare on Campus
Most colleges and universities in the United States have a medical care facility. Unlike the big hospitals, this small clinic offers general medical care services. Their services include basic first-aid, treatment of minor ailments and injuries, x-rays, laboratory tests, prescription drugs, and access to specialists. You won't be billed much to get treated in the on-campus medical facility as a student.
Universities with such healthcare provisions offer different health insurance plans to their students. Some even make it mandatory for international students. Each institution has varying health insurance policies and costs. Large institutions usually have better insurance plans than smaller schools. You can even do a group insurance plan to minimise cost.
If your school has an insurance plan for its international students, there are two questions you must ask.
Is the insurance fee included in my tuition fees mandatory, or is it a separate bill?
Is this insurance plan mandatory, and am I entitled to a waiver?
Once you choose an insurance plan, send a copy of your medical records (including vaccination and prescription records) to the school's medical centre for proper documentation.
READ: Choosing a College in the United States: Where Do I Start?
2. Going Off Campus for Health Care
Some students prefer to visit a medical practitioner off-campus. While this is good, it is usually more expensive than the student medical centre. Usually, you have to book an appointment with the doctor before your visit, unless in emergency cases.
During emergencies, you will be taken to the nearest hospital emergency room in an ambulance, if necessary. Hospital emergency rooms are designed to treat life-threatening ailments and injuries. However, they are the most expensive place to receive care.
Some private companies offer insurance plans specifically designed for international students. Typically, these insurance schemes cover the treatment of new illnesses or injuries, emergency doctor visits, and emergency surgeries. However, it doesn't always cover wellness, preventative care, and routine checkups.
Other medical services like dental and eye care will attract additional charges. You will also have to pay a little extra if you need an emergency evacuation during natural disasters, political upheavals, or the repatriation of your remains if you pass away while studying in the United States. We know no one prays for such, but you must prepare for unforeseen circumstances. Also, note that this insurance coverage is only accessible to J1 visa holders.
Some insurance companies offer a 24hrs crisis response line for any security threats and a medical transport membership that ensures you can be transported to a hospital in case of emergency. You'd be surprised to see insurance plans that cover Trip Interruptions. If you have to cut your trip short and return to your home country because of an emergency, this covers your expenses.
READ: How to Study Masters on H4 or L2 Dependent Visa
Seems like a lot, right? Don't worry. These insurance plans are actually more affordable than you think. The quality and cost of these programs vary. You can check different insurance companies and compare their benefits and options. Also, look out for the downsides. If you are coming to study in the United States with a pre-existing condition or chronic illness, look for a plan that covers that. You can seek advice from your fellow students. Or better still, seek the counsel of your school's International Student Office.
Basic Health Insurance Terms You Should Know as an International Student in the U.S
The first step to getting good health insurance coverage in the U.S is to understand their terminologies. This way, no one will play a fast one on you.
Here are some basic insurance terms you should know. These terms may seem technical, but we will break them down for you.
1. Premium
This is the amount you pay to purchase a health insurance plan. It's like a subscription you pay monthly or quarterly. Your premium could be high or low, depending on the type of insurance plan.
2. Deductible
The deductible is the amount you must pay in a year before the insurance company starts paying your medical bills: the higher your deductible, the lower your premium.
3. Co-Insurance
Your insurance plan could include co-insurance payments. Co-Insurance is the percentage you pay after the deductible is paid. Once your deductible has been reached or exceeded, you will be required to pay a co-insurance fee. For example, if your co-insurance is 20%, you will pay 20% of the bill, while your insurance company pays 80%.
4. Contract
This is the agreement between you and your insurance provider. It outlines your rights, obligations, and cover, including payment terms.
5. Expenses
These are the cost of the medical services, including surgery, hospitalization, x-rays, laboratory tests, and prescription drugs. This is clearly defined in the individual insurance contracts.
6. Claim
A claim is sent if an accident occurs. You can do this by hand or online. You usually need to submit receipts, reports, and photos with this.
7. Co-payment or Co-pay
This means you and the insurance company share the bill. Co-payment is a fixed amount you'll have to pay the doctor when services are rendered in addition to the fee paid by your insurance company.
8. In and Out of Network
Your health insurance in the U.S falls into one of two categories, HMO (Health Maintenance Organizations) or PPO (Preferred Provider Organization). This means different rates for services depending on if procedures are performed by certain individuals who are in or out of the network.
In-network insurance means an insurance company has signed agreements with a network of healthcare providers like doctors, hospitals, pharmacies, physician assistants, etc. Out-of-network insurance applies to healthcare providers who don't participate in your insurer's provider network.
9. Underwriting
This is the process the health insurance provider takes to assess your likelihood of making a future claim.
10. Subrogation
Subrogation refers to your insurance company's right to act on your behalf in case you make a claim.
READ: List of Schools with Fully Funded Scholarships in the United States
Important Questions to Consider When Choosing Insurance Plan
Before enrolling in any health insurance plan in the U.S, make sure you do your due diligence. Ask questions for clarity. After all, it's your money. So, you must ensure it is wisely invested.
Some questions you can ask are:
▪︎Does the health insurance plan cover both accidents and illnesses?
▪︎Does the plan cover costs incurred outside of a hospital setting?
▪︎Which doctors or hospitals does the plan recognize?
▪︎What are the limitations of this insurance plan?
▪︎Does this insurance plan also cover my dependents?
Health Insurance Criteria for Your Visa
Your health insurance criteria as an international student depend on your visa status. A J-1 or an F-1 visa will determine the type of health insurance you need for studying in the US. It is compulsory for international students on J-1 visas to have health insurance before travelling to the U.S, especially if they have dependents. It is not mandatory for students on an F-1 visa, but some schools require it.
The cost of your F1 visa insurance depends on some factors, which include;
▪︎Your Age: The older your age, the higher the price.
▪︎Location: The city or state you live in is also a determining factor. Insurance plans in some cities and states are naturally more expensive than others.
▪︎Coverage: The length (how many months you need the plan for) and the level of coverage (what you want the policy to include).
When deciding the best health insurance plan, you must also consider the sub-limit of your health insurance. That is the maximum sum or percentage the plan will cover for a specific medical treatment and hospitalisation. It determines how much of the medical bill will be covered by the healthcare provider and how much you have to pay yourself.
If you are enrolling in your school's insurance scheme, make sure you read the fine lines and understand their policies. Ask your school advisor or guidance counsellor to help you double-check for any red flags.
Please Note: Travel insurance is not the same as health insurance. Although you may find an insurance plan that covers both, they are not the same.
If you don't have the budget for a full-term health insurance plan, consider starting with a short-term plan. In addition to getting an insurance plan, you can also budget and save towards your medical bills, especially for emergencies. You may not see the need for it now, but it will come in handy in covering any unplanned medical expenses. This way, you don't have to go bankrupt to pay your medical bills.
READ: Accommodation Options for the International College Student in the United States
Finally,
Now, how to get an insurance plan as an international student in the U.S. With this information, you can secure a good health insurance plan in the United States. Don't be in haste to accept any random health insurance. Take your time to find the right insurance plan that is suitable for you. Make sure you find a policy and coverage that fits your goals, needs, and budget. If you need further guidance, you can schedule a call with our career advisors today.
As you enrol for the insurance plan, also ensure to maintain a healthy lifestyle. This will minimise your chances of falling ill which may require medical treatment while studying in the United States. Remember, health is wealth.