We know you are excited about studying abroad. You can't wait to secure that admission and travel to your dream country. However, don't be in a haste to process your application. There are a few things you should know before studying abroad. Remember, this is an opportunity of a lifetime, and we don't want you to make any mistakes. That's why we are here to prepare you for your study abroad. 
READ: What You Need to Know Before Studying in the UK
In this article, we will share some important things you need to know before studying abroad. They are as follows:
1. Language Barrier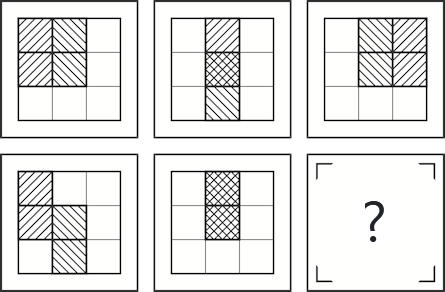 IQ test: what is your IQ score?
How smart are you? →
This is one of the first things you should know before studying abroad. Contrary to what you may think, English is not a universal language.
In some countries, English is regarded as their second language. Countries like Germany, Singapore, Denmark, Sweden, Austria, Finland, Poland, Norway and the Netherlands fall into this category. Other countries like China, Russia, France, Spain, Argentina, Algeria, Italy, and Turkey speak little or no English.
If the country you're going to study in speaks your first language, you have no cause to worry. However, if the country falls under the second category that barely speaks English, you may struggle with basic communication. The best thing to do is to learn that foreign language ahead of your trip. You can enrol in a language school or use e-learning apps like Duolingo. It would also help if the school you're applying to study offers courses you want in English.
READ: 7 Affordable English Colleges in Europe
2. Living Dynamics
In choosing a place to study abroad, you need to consider the peculiarities of living in that country. Make enquiries and plan for your accommodation, transportation and health insurance beforehand. What are the accommodation options available for you? Will the school provide a dorm room for you, or do you have to get an apartment off-campus? If you settle for off-campus accommodation, you need to understand the housing system and rent options.
Once you have sorted your accommodation, make enquiries about their transport system. You need to know how transportation within the campus and city works. In some countries like the Netherlands, they prefer to commute by bicycle. In other countries, cabs and train rides are the prevalent means of transportation. Some schools have buses that convey students from different parts of the city, while some do not.
You also need to know the country's health insurance system. Most countries will require that you have health insurance to cover unforeseen medical emergencies. You must make provisions for that in your planning and budgeting. Some schools are kind enough to give their students free insurance plans, while some do not. If you are interested in working part-time while studying, you also need to know the jobs available for international students in that country. Find out where and how to get these jobs. All these are things you need to know before studying abroad.
3. Culture Differences
Another thing you need to know before studying abroad is the cultural differences in the country you are applying to study. No two countries are the same. So, take some time to familiarise yourself with your country of study. As the saying goes, when in Rome, act like the Romans.
Aside from understanding their language, learn about their culture, norms, etiquette, mannerisms and even religion. Remember, what is normal in your country may not be normal for them. Be open-minded and ready to embrace the changes in your new environment. This way, you won't be shaken by culture shock.
READ: Culture Shock and How to Deal With it
4. Weather
You need to understand the weather and climate of the country. It may seem like a tiny detail, but it is equally important.
Do proper research and find out the average temperature of your country of study. Do they experience heavy snowstorms? Do they have very high or low temperatures? Which parts of the country are prone to natural disasters?
Pay attention to this, especially if you have any underlying health challenges that harsh weather can trigger. This information will also come in handy in your shopping plans. It will help you know the ideal clothes to buy and pack for your trip.
5. Budgeting and Finances
Before travelling to study abroad, you need to get your finances intact. Be aware of the financial implications of studying abroad and plan your budget. Aside from paying for your visa and tuition fee, how do you intend to sustain yourself for the duration of your stay? Will you get a study loan or work part-time? Calculate the tuition fees, cost of living and other miscellaneous expenses. Then, create a plan to help you source funds.
While making your calculations, you also have to understand how the currency of your country of study works. You need to understand their monetary system and the value of their currency. Also, make enquiries about the current exchange rate between your home country and the foreign country.
READ: International Financial Aid Options
6. Visa Application
You need to have a clear understanding of the application criteria and procedures for your preferred school and country of study. What type of visa are you applying for? Your visa type determines the dynamics of your stay in that country. Most countries only issue visas that cover your duration of the study, while some give extensions. With a certain type of visa, you will be allowed to work part-time as an international student. Whereas, some visas don't make provision for any form of work. You also need to find out if your chosen school has a flexible timetable that allows their students to take up part-time jobs.
Then, organise all your travel documents properly. Make sure you have all the documents required for the university admission, visa application and proof of funds. Double-check the expiration dates and make sure all documents are updated. Strictly adhere to all instructions and send your applications in time.
Conclusion
There you have it! All these are the things you need to know before studying abroad. You can talk to a current or ex-international student who can give you more information about your preferred school or country. You can also speak with a study-travel advisor at Effiko. We can guide you through the process of choosing a suitable study program, institution and application. Schedule a call with us today.