One way you can manage debt as an international student is to refinance your student loans.
Loan refinancing means taking out a new loan to offset other outstanding loans. This may not sound like good financial advice. Taking out new loans to pay off older loans may seem like you're incurring more debt. However, there is a logic to it. 
Refinancing your student loans reduces your repayment fee and gives you access to lower interest rates. This way, you get a more favourable payment plan, interest rate, and repayment schedule.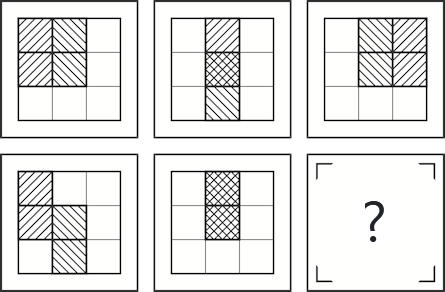 IQ test: what is your IQ score?
How smart are you? →
You must wonder how this works. Let's get into the nitty-gritty of how you can refinance your student loan as an international student.
Requirements for Refinancing Student Loans
If you want to refinance your student loan as an international student in the United States, you must first qualify for an international student niche loan. Then, you must provide the following requirements:
Good United States credit history
United States savings account
Eligible cosigner
Visa status 
Proof of income 
How Does Loan Refinancing Work?
If you want to refinance your student loan as an international student, follow these simple steps:
1. Build Your United States Credit Profile
The first thing lenders do when you request for a loan refinance is to check your U.S credit history. This helps them determine your loan eligibility and applicable interest rate. They may not approve your loan if you have bad credit or no credit.
As an international student, you must build your credit profile from scratch. You can start by getting a part-time job. It has to be something you can juggle alongside your studies once you arrive in the United States. Interestingly, many organisations in the U.S offer student loan benefits to their employees to help them pay off their student loans. These loan benefits cover much of your student loan payments — up to $5,250 per year tax-free. So, you may be eligible for employer-sponsored student loan assistance with paid employment. 
READ: Can I Get a Student Loan to Study Abroad?
Then, apply for a credit card. Most financial institutions will ask you to submit your payment address, taxpayer ID, bank account, and proof of funds. That is why we insist you should get a job. When applying for a credit card, you choose between a secured or unsecured credit card. Although there are limited options for international students with limited benefits and a low credit limit, you'll find something that works.
Another option is to open a bank account, get accommodation outside school, and set up monthly transfers towards your rent. Getting a store credit card for your monthly shopping expenses is also a good alternative. With these options, you can build enough credit history over time to get your student loan approved for refinancing.
It's important to note that your credit score can be maintained and improved by paying your bills on time. However, your credit score reduces when you miss payments or have high debt. If you already have a credit history in the United States, you can click here to check your credit history. 
2. Check Your Visa Status
You may wonder why this is important. You must show proof of your visa status when applying to refinance your student loans. Typically, you can have a J-1, H-1B, E-2, O-1, or TN visa. 
READ: Applying for a US Student Visa
Some lenders do not accept refinancing student loans if the student has less than two years to stay in the United States. So, if you have less than two years on your visa, apply for an extension before applying to refinance your student loans.
3. Compare Loan Rates and Terms
Each financial institution and lender has its own student loan refinancing rates and terms. So, compare your options before making a final decision. Just don't compare the interest rates. Consider the payment structure, repayment terms, timeline, and additional charges. Also, consider how this refinancing plan may affect your financial goals as a student. You don't have to do it because your peers are doing it. If the plan doesn't work for you, you can pass.
4. Get a Cosigner
Adding a cosigner to your student loan refinancing application improves your chances of getting the loan. It could compel the lender to give you a low-interest rate. Your cosigner doesn't have to be a family member or relative. However, the cosigner must be a United States citizen or permanent resident with a good credit score.
READ: American University Emerging Global Leader Scholarship
5. Apply for Your Student Loan Refinance
After building your credit score, choosing your preferred lender, and getting a cosigner, you can now apply to refinance your student loan. You will be required to fill out an application form. You'll also have to submit documents with information regarding your degree, school admission, previous loans, visa status, employment, and proof of funds. With all these in place, the lender will most likely approve your request for your student loan refinancing.
6. Manage Your Payments
While your loan refinancing is being processed, make sure you keep making payments on your old loans as and when due. We recommend you sign up for autopay on your new loan, so you don't miss out on any payment timelines. Some lenders even offer discounts if you apply for automatic payment. Trust us; you need every discount you can get. This way to get to save a little cash for other bills.
Benefits of Refinancing Your Student Loan
Are you still considering whether to refinance your student loans? Before you refinance your student loans as an international student, consider the options and benefits you already receive through your current loan.
Then, compare it with the potential payment options offered by the refinanced loan. If your current lender offers any benefits that you don't want to lose, you might be better off leaving your student loans as they are. However, the benefits of refinancing your private student loans in the United States outweigh the downsides; it's an option that could help you better manage your education debt.
READ: International Financial Aid Options
Here are some benefits to consider in refinancing your student loans.
1. Get a Lower Interest Rate 
The most important benefit of refinancing your student loan is that it gives you access to get a lower interest rate. This will reduce the interest you pay by hundreds or even thousands of dollars for the duration of your loan.
Bryanna Davis shared a good example: Assuming you owe $35,000 in student loans with an 11.00% interest rate over the next 10 years. If the interest rate is reduced to 7.99%, it will decrease the interest you pay by almost $7,000 over 10 years. Your monthly payment would also go down by $58.
So, you see! Refinancing your student loans also reduces the burden of your monthly repayments.
2. Protect Your Cosigner or Collateral  
When applying for a student loan as an international student, you're often required to provide a cosigner or some collateral. If you don't pay as and when due, your cosigner will be forced to repay the loan. This can destroy your relationship with your cosigner, especially if he is a friend or relative. Also, the lender can seize any assets attached to the loan as collateral. You can avoid all these troubles by simply refinancing your loan.
3. Make Payments with Ease
As an international student in the United States, you can refinance your student loans with a U.S.-based lender. This will make your loan repayment easier, as you'll no longer have to deal with exchange rates, international transfers, and banking fees. You can also defer your payment if you can't meet up with the timeline because of financial constraints. You can even prepay your loans with no penalty.
Best International Student Loan Refinancing Lenders
1. Citizens
The Rhode Island-based retail bank offers loan refinancing to international students who have student loans serviced by U.S.-based companies. However, to qualify for the loan refinance, you must provide a U.S. citizen or permanent resident cosigner.
The best part is that you don't even have to be a graduate before applying for this loan. As long as you've met up with the repayment timeline of your previous loan at least 12 times, you can apply for the loan refinance. 
READ: Can I Get a Foreign Scholarship with a 2:2 Degree?
2. SoFi
Like Citizens, SoFi offers student loan refinancing to international students studying in the U.S. What makes this refinance package different is its many incredible benefits. The loan refinancing comes with free access to financial counselling from a certified financial planner and free career coaching. Great, right?
Eligibility Requirements
Unlike Citizens, this loan refinance is exclusively reserved for international students who have completed their undergraduate studies and are now pursuing a higher degree. You will be required to provide your degree certificate, valid visa status, proof of income, and a U.S citizen cosigner.
Available Terms
5, 7, 10, 15, and 20 years.
Interest Rates
They also offer low-interest rates ranging from 1.74% to 7.99% APR variable and 3.49% to 7.99% APR fixed. However, only creditworthy applicants are eligible to receive the lowest rates. That means you have a very high credit score and a good source of income.
Loan Amounts
The loan starts from a minimum of $5,000 up to your total eligible educational loan balance.
3. MPOWER Financing
MPOWER helps you to refinance student loans from any the U.S or foreign university. However, unlike other lenders, you must pay a 2% origination fee. If the foreign loan has to be converted to U.S dollars during the refinancing process, you'll also have to pay a currency exchange fee and conversion fee. We know it seems like a lot.
However, MPOWER could be the right fit for you, especially if you don't have a good credit history or a United States citizen cosigner for your loan. Although MPOWER usually runs a credit check on their applicants, it is of no consequence. They offer reasonable loan rates, APR, and repayment terms. Their APR is more affordable compared to that of other lenders. 
Eligibility Requirements
To qualify for the MPOWER student loan refinancing, you must be resident in the U.S with at least two years of work authorization. The two years work permit should count from the day you apply for the loan refinance. In fact, you must have worked full-time in the U.S. for at least three months to fully qualify for the loan refinance. You must also be a student of their approved schools or a recipient of the Deferred Action for Childhood Arrivals (DACA). You must also complete your program of study to refinance the loan.
Available Terms
10 years
Interest Rates
8.45% APR fixed. You can reduce your APR by applying for interest rate deductions. You can apply for 0.50% when you enroll in autopay. Plus another 0.50% after making six consecutive autopay payments. Great, right?
Loan Amounts
$2,001 minimum and $100,000 total lifetime borrowing limit.
Conclusively,
That's all you need to know about refinancing your student loan as an international student. At first glance, it may not look like a smart move. But in the long run, refinancing your student loan as an international student helps you to manage your education debt. You can start refinancing your student loan by choosing any of the lenders listed above. If you need further guidance, you can schedule a call with our career advisors.