In the 2014/2015 academic session almost 9,500 Nigerian students (a 19% increase from the 2013/2014 session) were studying in the United States! This is according to research by the Institute of International Education.
Right now, that figure stands well over 10,000, with Nigerian students being the most populous international students in the United States. In fact, Nigeria accounts for a quarter of all enrolled African students in the United States according to the World Education Services.
So, it's obvious, you're not the only one catching the "school in the US" bug. However, without correct and reliable information, this dream can easily become just a wish.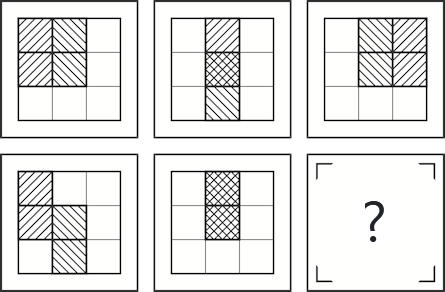 IQ test: what is your IQ score?
How smart are you? →
Thankfully, though, we have come up with a comprehensive article containing all you need to know about getting a student visa to study in the US.
We will be frank with you, getting a US student visa isn't exactly the easiest thing in the world. You will not receive a student visa like a piece of cake at a children's party just because you and probably 20,000 others want to study in the US.
However, if you follow the process and do everything correctly like we will show you, there shouldn't be any reason you won't get the visa.
The whole process usually comprises getting the right documents (we will tell you which), enough funds, travel history, sound and convincing interview responses. Finally, your acceptance letter into the school you're applying for.
READ: Studying in the USA on a Limited Budget
Types of US Student Visa
There are two kinds of US student visas which are relevant to you as a Nigerian student looking to study in the US. These are the F-1 and the M-1 visa.
Now, keep in mind that the US student visas are non-immigrant visas for people who hope to study in a university, college or institute in the United States.
That said, let's look at the two types of US student visas.
F-1 Student Visa
The F-1 is the commoner of the two visa types and the one most Nigerians apply for.
The F-1 visa is specific for students who wish to migrate to the US for academic studies in a school, university or college.
This visa only caters to programmes that require a minimum of 18 hours per week. You will not receive a visa if you intend to attend a public (government-funded) elementary school (i.e. kindergarten to primary school) or a public adult education programme.
M-1 Student Visa
The M-1 visa, on the other hand, is quite different from the F-1 and isn't quite as common. You would need the M-1 visa if you intend to migrate to the US for a non-academic programme.
For example, vocational courses like fashion school, makeup, modeling, catering, or any vocational course. You get the gist, don't you?
READ: A First Time Traveller to America; Things You Should Know!
Requirements for US Student Visa
Here are the requirements that make you eligible for a US student visa:
Offer of admission into a US school, college, or university that's accredited by the US government.
A well-endorsed Form I-20 document from the institution.
A valid international passport of at least 6 months validity beyond your intended duration of stay.
You must also correctly fill an online form called the Nonimmigrant Visa Electronic Application Form (DS-160), not to forget to the barcoded confirmation page that comes along with this form.
You must answer all questions on this form correctly and completely. After that, you will submit a SERVIS Number. You can get this SERVIS Number from your Form I-20. Now after filling in all these details, sign and then you can now submit.
You'd need a recent colour passport photograph with a white background only. Dimensions of the passport must be 5 centimeters by 5 centimeters only.
Visa Application Fess
You'd have to pay the sum of $160, which is about 69,000 Nigerian Naira at a Guaranty Trust Bank, and then present the receipt showing this payment.
Mind you, you must pay this fee in naira at the aforementioned bank. Also, it is non-refundable.
That's not all you're paying. You'd also have to pay a SEVIS fee of $200 (N84,100) before the interview at the embassy. Ensure you do this on time as it takes a week to process payment.
After making this payment, you will receive a Form I-901 SEVIS receipt which you will have to print out.
Now after receiving your visa, you'd also have to pay an additional fee called the visa issuance reciprocity fee too.
You'd also need to provide original financial evidence from a bank confirming your ability or that of your sponsor to take care of your tuition and other accompanying expenses of living and studying in the US.
The final stage of this process will be to get your interview appointment letter. This letter confirms that you booked an appointment for an interview through the CGI appointment system.
This CGI appointment can be accessed through the ustraveldocs.com/ng or you could also call its call centre on 01-440-6218.
Additional Documents
In addition to the ones mentioned above, there are other supporting documents you'd also need to bring along in a sealed envelope when going to the embassy or consulate, and they include:
Documents that show strong social, familial or financial ties to Nigeria. The essence of these documents is to show to them that you are under obligation to return to your home country immediately your programme in the US is completed.
If you're going on a scholarship, then you'd need to present the original copies of the scholarship award letter too.
If your education is to be financially sponsored by someone else, then you'd have to provide supporting documents stating clearly your relationship with the person in question.
Documents required are your birth certificate, the most recent tax clearance forms (originals) of your sponsor, and his/her original bank/fixed deposit statements.
Academic documents showing above average competence are also required such as your original transcript(s), secondary school examination certificates like your WAEC certificate or NECO, and other standardized tests such as the SAT, GRE, GMAT, TOEFL, IELTS, etc.
Finally, you'll also need a copy of your CGI appointment service charge receipt.
READ: Accommodation Options for the International College Student in the United States
US Student Visa Application
Now let's get down to the process itself. We'll cover the basic procedure of getting a US student visa five simple steps.
Go to a Guaranty Trust Bank and pay the US student visa application fee (you can also do that online if you have an account with the bank). After doing this, get the teller and confirmation number which will be needed when you're scheduling your visa appointment.
Click on this link to fill your DS-160 form online, and then print out the confirmation page as well as the receipt number. Keep this confirmation page safe, as it will be required at the embassy on the day of your interview.
Now, to book your appointment, click this link, it will direct you to the CGI visa appointment website for the US Mission to Nigeria. You can book for an appointment either in Lagos or Abuja. You will also have to specify where exactly you'd like your visa to be picked up from should you get it.
If the embassy or consulate requires extra documents or passports submitted, then they will send you a 221(g) letter for further processing.
The documents/passport should be submitted to a VFS document collection office, this office will submit the documents to the Embassy or Consulate General on your behalf. Don't worry, you won't be paying for this service.
When your visa is approved, the VFS document collection office will also help keep your passport for pickup at the location you specified when you booked your appointment. And yeah, no need to pay for this service either.
Other little points to note:
Do not forget your original I-20 form and one photocopy on the day of your interview.
Get to the consular gate on time on the exact date of your appointment. No African or Nigerian time!
If you need to reschedule, you can do that up to two times before your appointed date for free.
Finally, a couple of addresses to help you:
If you want to get a US student visa, then you must be familiar with these addresses.
VFS Passport Submission Centre, Lagos
Manor House
Plot 110, Admiral Ayinla Way
Opposite Treasure Garden Estate
Third Roundabout, Lekki Phase I
Lagos
VFS Passport Submission Centre, Lagos
16, Billings Way
Oregun Industrial Area
Ikeja
Lagos
VFS Passport Submission Centre Abuja
62, Lobito Crescent
Wuse 2
Abuja
United State Embassy Address (Abuja)
Embassy of the United States of America
Plot 1075 Diplomatic Drive
Central District Area
Telephone: +234 9 461 4000
United State Consulate Address (Lagos)
Consular Section
2, Walter Carrington Crescent
Victoria Island
Telephone: +234 1 460 3400
Note that all offices open Mondays through Fridays from 7.30 am to 4.00pm except on Nigerian and American public holidays.
Did this post help you? Then sit tight cos we have more to share with you. Don't forget to look out for our next article on getting a UK student visa.
And of course, sharing is caring, so feel free to share this article with friends.
Till next time, may the odds be ever in your favour. Ciao!