Funding is one of the biggest challenges of students looking to study abroad. That's because the cost of studying abroad rises year after year as more international students continue to apply. Usually, the first option most students explore is to apply for scholarships. But the bitter truth is not everyone will win a scholarship. Each year, more students scramble for these opportunities and your chances of winning get slimmer.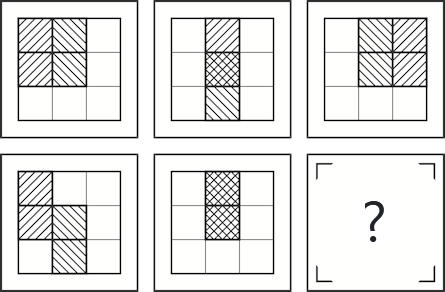 IQ test: what is your IQ score?
How smart are you? →
If you want to study abroad and that scholarship isn't forthcoming, you may have to try other international financial aid options.
What Is International Financial Aid?
International Financial Aid is monetary assistance given to students looking to study abroad to help them pay their way through school. Financial Aid could come from the federal government, state government, school, private organisations or even your family.
Types of International Financial Aid
Contrary to common belief, scholarships are not the only source of financial aid. International financial aid comes in different forms. Here are some financial aid options you can explore as an international student.
1. Your Home Country
As the saying goes, charity begins at home. It's good to start your funding search from your home country. If you are an outstanding student, some companies and organisations in your home country may be willing to fund your study abroad.
However, there are stipulated rules guiding such aids. For example, the organisation may ask you to return to your country upon graduation to implement all you've learned. That's the reason some countries send their brightest students to study abroad. If you have a heart of service for your country, this shouldn't be a big deal.
Examples of such aids include;
2. International Organisations
Many international organisations offer financial aid to students all over the world. Some of these organisations include;
Applications for these aids are quite competitive. You can give it a shot if you have a competitive spirit.
3. US Universities
Many universities in the US offer scholarships and limited financial aid options to international students. University financial aid comes in two forms; need-blind and full-need admission. Under the need-blind aid, the university looks out for students who can't afford to pay for their tuition. If luck smiles on you and you are selected, the university will admit you regardless of your ability to pay the fees. For full-need admission, the university awards scholarships and institutional aids to help you pay for your tuition.
Each institution has a financial aid office in charge of vetting such applications. You can find details of funding opportunities on the university's website. Some of these institutions include;
The city of Massachusetts seems to be taking the lead on this one.
4. Grants
Grants are like scholarships. You don't have to pay them back unless you withdraw from school. We hope you won't. Just like scholarships, the government or private organisations can give grants to international students looking to study abroad.
5. Private Student Loans
Although international students are not eligible for US government aid, you can apply for private student loans. This loan can cover your tuition fee and living expenses. For your loan application to be successful, you must meet certain requirements like attending an approved school or providing a cosigner. If you don't have a cosigner, you can search and apply for a no-cosigner loan.
Unlike grants and scholarships, loans are not free money. You must repay the loan with interest upon graduation. So, if you want to apply for a loan, be careful not to accumulate too much debt. Also, do thorough research to understand the lender's terms of engagement and repayment options.
READ: Can I Get a Student Loan to Study Abroad?
6. Work-Study Jobs
Some schools offer on-campus employment opportunities to their students. This allows you to work part-time while studying, so you can pay for school. However, due to the strict rules surrounding student visas in the US, international students have limited job options within and outside the school environment. Plus, your work hours are regulated.
If you have an F1 visa, you can work part-time on campus for less than 20 hours weekly. Exchange program students with J.1 visa, can only work part-time if the exchange program sponsor permits. Unfortunately, technical and vocational students with an M-1 visa are not allowed to work for the duration of their studies.
On-campus jobs don't pay much and they are mostly teaching or research assistant jobs. Due to these restrictions, a work-study job may not be a reliable financial plan, but it can serve as a bonus.
READ: What You Should Know About Work-Study Life
7. Family
Although this doesn't count as an international financial aid, it's still a source of funding. If you've exhausted all funding options, this is your last restore. We know some people feel uncomfortable asking their family and friends for help. But you won't be the first person to rely on your family to fund their dream of studying abroad. Many international students are funded by their families, relatives and friends. All you need to do is ask. You never know. They may just be waiting for you to pop the question.
Conclusively,
In your search for international financial aid, be aware of false scholarships, grants and funding offers. We are in a digital age, and cybercrimes are on the increase. Do your due diligence before applying for any funding opportunity. Do not send your bank and credit card details or money to any organisation or individual who promises you funding in return. When in doubt, consult the admissions office or international student office of the university you are applying for studies.