Do you know you can get a student loan without a cosigner?
Absolutely! We know it seems impossible, but it is doable.
Studying in the US is cost-intensive, especially for international students. That is why most international students seek financial aid and loans to support their education bills. However, as an international student in the United States, you will be asked to provide a cosigner before you can access a loan. Many students get hooked as they cannot provide a cosigner.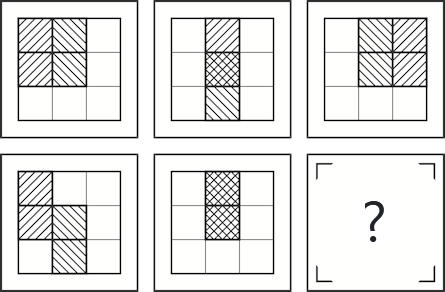 IQ test: what is your IQ score?
How smart are you? →
You may wonder, who is a cosigner and why do I need one?
Who is a Cosigner?
A cosigner acts as your surety or guarantor. This person signs a document legally binding them to pay your outstanding debt when you fail to do so. Each lender has its requirements for a cosigner. So, you can't just bring anyone to sign as your cosigner.
Ideally, your cosigner must be a US citizen or permanent resident who has lived in the US for at least two years and has a good credit score. The lender will verify your cosigner's credit history. If your cosigner isn't creditworthy, you won't receive that loan. So, this may be a good time to reach out to your family, friends, relatives, acquaintances, colleagues, and partners who fit the criteria.
Why Do International Students Need Cosigners?
Although getting a cosigner for a loan seems like a tedious process, it's not for nothing. There are many criteria for obtaining a student loan that many international students are unable to meet. As such, lenders request a cosigner as an alternative for these criteria. 
READ: Can I Get a Student Loan to Study Abroad?
Here are some reasons international students are required to provide a cosigner to access a student loan.
1. Low/No Credit Score and Credit History
Ideally, international students are expected to have a good credit score and a long credit history before applying for a student loan. But we know that asking for the impossible, especially if it's your first time in the country.
Remember, as a student, you may not have a high-paying job. Thus, you'll have little money to pay bills and build your credit. Even if you start building your credit during your first degree in the US, you won't be able to grow enough credit to enable you to access a student loan. That's why lenders allow you to get a cosigner with a good credit score and credit history.
2. High-Interest Rates
If you don't have a good credit score in the US and still can't provide a cosigner, the lender makes up for this by charging you a much higher interest rate on loan. Remember, with a good credit history or cosigner, the lender has no guarantee of you paying back the loan. That is why they increase their interest rates.
If you succeed in getting the loan, with the high-interest rate, you may struggle to pay it back, thereby compounding more problems for yourself. To avoid all these, most students opt to get a cosigner to get the loan at a lower rate. 
READ: International Financial Aid Options
Requirements for Getting a Student Loan Without a Cosigner 
Haven read to this point; you may wonder if you can get a good loan without a cosigner.
Yes, you can.
But first, you must have the following requirements:
Attend a school approved by the lender. 
Be a citizen of the lender's approved countries.
Be enrolled at least half-time in an eligible degree-granting program. 
Finish your program within two years. 
Live in the United States while attending school. These loans aren't given for distant learning.
Qualify for a student visa for entry into the United States.
Verify your identity.
Pass the lender's underwriting review.
How to Get a Student Loan Without a Cosigner
You must adhere to these guidelines if you want an international student loan that doesn't require a cosigner.
1. Compare Loan Features
When searching for a loan without a cosigner, don't just with any lender. Do your due diligence and find a lender who will offer you a loan that meets your need. You can compare each loan's features and benefits to get the best option and low-interest rate.
During your search, ask the following questions:
How much can you borrow?
What is the interest rate?
Is the interest rate fixed or variable?
What is the repayment period?
When will your funds be disbursed?
How will your funds be disbursed?
Find out if the lender will give you an expansion in case you have difficulty paying back the long. How long will the extension be? Will you be expected to pay additional fees like origination, prepayment, or late fees? How easily can you reach the lender if you encounter a billing or customer service issue? How will the issue be resolved? Theses are important questions you need to ask.
2. Opt for a Fixed Interest Rate
You must consider the interest rate of the loan before applying. Given the choice, we recommend you choose a fixed interest rate. Loans with fixed interest rates are safer than those with variable interest rates. That's because the interest you'll pay on loan won't increase in the long run. So, you don't have to worry about paying more in the future.
3. Check the Overall Cost
Before you jump on that loan offer, consider the overall financial implication of obtaining that loan. Calculate the fees, charges, and interests attached to see what kind of payment you'll face after borrowing for multiple years. If getting that loan would mean incurring more debt in the long run, don't apply for it.
4. Build Your Credit History
Building your credit history isn't easy, especially if it's your first time in the United States. However, it's your sure bet to get a private student loan without a cosigner. You can only access some no-cosigner private student loans with competitive interest rates if your credit score is 690 or above.
It may seem far-fetched, but you can start building your credit history by getting a job, obtaining a credit card, paying all bills on time, and using as little of your credit limit as possible.
READ: How to Refinance Your Student Loan as an International Student
These are things you must consider when searching for a no-cosigner student loan. Now, let's look at loans you can get without a cosigner.
Federal Student Loans for International Students Without Cosigners
If you are looking for a good loan that doesn't require a cosigner, your first stop should be federal loans. Federal loans offer lower interest rates and come with income-driven repayment plans and forgiveness programs. Yes, you don't need a cosigner to access these loans. However, you must fall under one of these categories:
US permanent residents with a green card.
US nationals, including natives of American Samoa or Swain Islands.
Have an Arrival-Departure Record (I-94) from US Citizen and Immigration Services (USCIS) showing one of the following statuses: Refugee, Asylum Granted, Cuban-Haitian Entrant, Conditional Entrant, or Parolee.
Individuals with T nonimmigrant status or whose parents hold a T-1 nonimmigrant status.
Those who are a battered immigrant-qualified alien or the child of one.
Here are some federal loans that do not require a cosigner.
These loans are flexible repayment terms along with low and fixed interest rates. They are given to students based on their financial needs. The government pays the interest accrued when you're in school and six (6) months afterward. Great, right?
You can get access to these loans regardless of your financial need. These loans also have good repayment options and low-interest rates. But unlike the direct subsidized loan, the government won't help you with the repayment.
These loans are available to graduate students (Grad PLUS Loans) and parents of students (Parent PLUS Loans). Interest rates for these particular federal loans are higher than the rest. But they give you the opportunity to explore different repayment plans.
Below is a breakdown of the interest rates of these government loans:
| | | |
| --- | --- | --- |
| Loan Type | Borrower | Fixed Interest Rates |
| Direct Subsidized and Direct Unsubsidized Loans | Undergraduate | 4.99% |
| Direct Unsubsidized Loans | Graduates or Professionals | 6.54% |
| Direct PLUS Loans | Graduates, Professionals of Parents of Students. | 7.54% |
Please Note: You will be required to pay an origination fee when applying for a federal loan. You can apply for federal student loans by filling out the FAFSA form.
Private Student Loans for International Students Without Cosigners
Don't be discouraged if you are not eligible for federal student loans! You can get private student loans as an international student that don't require a cosigner. Although private student loans do not have income-driven repayment plans, they are better than nothing.
Private international student loans that don't require cosigners are offered through non-government lenders. Instead of checking your credit history or asking for a cosigner, private lenders usually check your academic performance and career path. They may also consider your home country, the school you attend, and your graduation date.
READ: What You Should Know Before Studying Abroad
Thus, the approval of your loan request, loan amount, and interest rates will depend on:
Your credit history and score in the United States (if you have one).
Your employment and educational history.
A copy of your bank statements, pay stubs, tax returns, and other financial documents.
Your family's financial statements (if they plan on supporting your educational pursuit).
Your estimated future earnings.
You can check out these private student loans that don't require cosigners.
This loan is specifically designed for international students who don't have cosigners and can't access federal loans. You can apply for it regardless of your university or visa status. It also comes in handy if you want to refinance an old loan.
Stilt's loans have competitive interest rates starting at 7.99%, and they can even help you build your credit score in the US. They are easy to process. Your loan can be approved within 24hrs. After you sign the promissory note, the funds can be paid into your account within one working day.
MPOWER loans are for international students who have high earning potential. They also partner with universities and provide loans to a few outstanding students. To qualify for the loan, you must attend an MPOWER-approved school and be in the last two (2) years of your education. You'll also be required to pay a 5% origination fee.
Their interest rates are between 8.45% and 14.97%, and you have up to 10 years of repayment periods. That's why it's much harder for students in lower-tier universities to access this loan. Processing the loan takes at least three weeks, and the funds are paid directly to the school.
Repayment starts 45 days after the loan is disbursed. While in school, you can make interest-only payments. Regular monthly payments start six (6) months after graduation.
Unlike other private loans, Prodigy Finance has strict requirements. The loan is exclusive to international students pursuing their master's degree with a valid F1-OPT, H1B, L1, or O-1 visa. They only offer loans to students from a few selected countries. They also have an interest in students in high-ranking universities. Sometimes, they favour some courses over others.
You'll have to pay a 5% origination fee to access the loan. Their interest rates start at 8.50% APR, and the maximum APR doesn't exceed 25%. You can start repaying the loan six months after graduation. You'll be fined a $25 late fee if you miss a payment deadline.
It's important to note that a UK entity owns Prodigy Finance. The loan repayments are not reported to the US credit bureaus. As such, they can't help you build your credit score.
Bottomline
That's all you need to know about getting a student loan without a cosigner as an international student in the United States. Hurry and start applying now! You can schedule a call with our career advisors if you need further guidance. Remember, time waits for no one.