As desirous as a foreign education is, studying abroad is very expensive. Hence, the only option for most people is to land a foreign scholarship, of which good grades are a huge determinant. If you're one of those asking, "Can I get a foreign scholarship with a 2:2 degree?" this article will answer that question.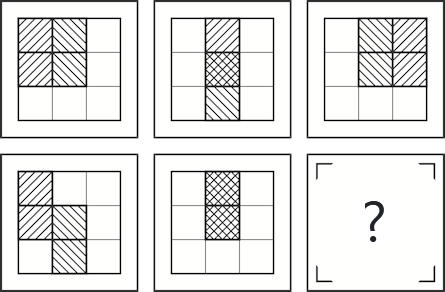 IQ test: what is your IQ score?
How smart are you? →
You'll also be getting tips on how to go about landing a foreign scholarship with your 2:2 degree. Meanwhile, there are also good opportunities for those with a 3rd class degree. Read and share this article if you know anyone with a third-class degree.
Can I Get a Foreign Scholarship with a 2:2 Degree – Key Facts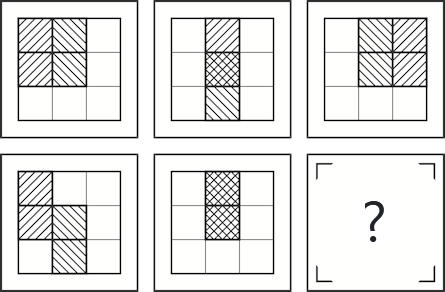 IQ test: what is your IQ score?
How smart are you? →
Even though several scholarships are available to international students, it is essential to note that so much goes into winning a scholarship award. Thankfully, Effikos is to show you the ropes and guide you on how to land a foreign scholarship despite your 2:2 degree.
Here are some key things to know about foreign scholarships
It's not an easy process
Relax, it's not a do-or-die affair either. However, you need to prepare your mind for the work ahead. Generally, getting a scholarship is not a walk in the park, even with good grades like 1st class or 2:1. So, if you graduated with a lower degree like 2:2, you will need to put in some extra work to increase your winning chances.
The good news is that even though it may be difficult, it is not impossible. There are people with similar grades who have achieved this feat.
Terms and Conditions Apply
There are several scholarships, each with its requirements, rules and regulations. So while the perks may be attractive, ensure that the attendant responsibilities are those you can fulfil.
For instance, the Chevening scholarship requires that you return to your home country and remain there for a least two years after your studies. If you don't wish to do this, then you shouldn't apply for it.
Many other scholarships need you to maintain strong academic standing (which you should aim for by default anyway) and participate in certain activities like research, teaching, events, projects, etc. Knowing these terms and conditions will help you gauge if a particular scholarship will be suitable for you. Understanding them will also prevent future troubles like scary penalties ranging from losing the funding to refunding everything spent on you by the funding body.
Play to your strengths
Foreign scholarships, especially the popular and reputable ones, have a lot of people jostling for them, making them highly competitive. Within this pool of scholarships, hopefuls are people with way higher grades, making your chances with your low grades slimmer.
Thankfully, other elements of scholarship applications, apart from academic performance, are essential too. These aspects could be areas of strength for you. So, you need to identify and leverage them. That way, you're not just working hard, as in the first point, but most importantly, you're working smart.
Other aspects of a scholarship application that you may want to check include work and research experience, demonstrated expertise with specific skills, and the ability to tell your story, among others. A minority background may even be a strength for you in some cases.
Meanwhile, if you are an undergraduate or postgraduate student, you will need to track your academic performance. Watch the video below to learn how.
Applying for a Foreign Scholarship with a 2:2 Degree
Now that you have an idea of what a typical scholarship application looks like, The following information will guide you through how to apply for one.
1. Swing into research mode
Getting a foreign scholarship requires a lot of digging for information. You need to research scholarships that apply to you and learn about their requirements and the schools and programs you can study. These go hand-in-hand because some scholarships are school or program-specific. Applying to a law-specific scholarship won't make sense when your background and interests are in history, right? You shouldn't also apply for scholarships strictly for post-doctoral candidates when all you have is a Bachelor's degree. Doing this would be a waste of both your and the scholarship committee's time.
Focus on schools and scholarships that accept 2:2 degrees and offer courses in your area of interest. Also, look at what each scholarship covers, total or partial tuition, health insurance, travel fees, stipends, etc., and the requirements for successful application. This information will help you compare and pick the best for you.
Quick Tip: Have a spreadsheet to record scholarships and schools you have found, their requirements, deadlines, coverage and other important information. Doing this can even become a tracker of sorts when you start applying so that you can monitor what stage you're in and what is left to do.
Meanwhile, our website has a compilation of scholarships that might apply to you for a Master's or PhD.
2. Gather the necessary documents
Having compiled your list of scholarships, you need to gather all required application documents like:
Transcripts
Statement of Result/Degree Certificate
Statement of Purpose (some call this Personal/Motivation Statement)
Letters of recommendation
International Passport
Standardised test scores (GRE/GMAT, TOEFL/IELTS, etc.)
Research/Project proposal (taught-course often don't require this)
Some of these documents might be tagged optional but are worth providing any way to boost your chances, especially with a low grade. For instance, submitting high GRE scores can help prove that you're brilliant and hardworking, even if your undergraduate degree was a 2:2.
Quick Tip: Start early, considering processing times. Also, some countries and programs may ask for notarised documents and additional documents. So, always double-check to avoid missing any detail.
3. Write Strong Scholarship Essays
Your essays are an essential aspect of your scholarship application. In some cases, you may need just one essay (for school admission), while some scholarships require you to submit a separate one. You have only one job with your essays – proving that you're the ideal candidate, and they would be missing out on your great potential if they don't award you the scholarship.
Pay close attention to the scholarship prompts and write in line. Also, read about the funding body or department, their values, priority areas and projects, and align as such. Even if you're the best candidate, not being able to show how you align with the awarding body's values could hinder you from getting the scholarship.
Quick Tip: Have people who understand the process guide and review your essays. Consider contacting current or alums scholars. Meanwhile, here's an article on writing strong scholarship essays to guide you.
4. Get Quality Recommendation Letters
All applications require letters attesting that you are a good fit for the program. Identify and contact supervisors, lecturers and employers willing to vouch for you. If they're super busy, or you're not sure they will write it well, you can draft one and have them tweak and sign. Check out tips on writing one here.
Quick Tip: Furnish them with necessary information like relevant stuff you've been up to recently so that the recommendation letter isn't generic. Keep following up and sending reminders. Also, have "backup" recommenders you can call on in case your main ones disappoint.
Extra Tips for Getting a Foreign Scholarship a 2:2 Degree
1. Start early
Ensure that you stay ahead of time throughout your application process. Starting early will help you pace yourself well and reduce the risk of missing the application deadline or making errors out of last-minute rush and pressure. Some of the documents you require typically take some time to get, like transcripts and international passports. You should also inform your proposed referees and recommenders early enough.
Starting early also involves getting the work experience to build your profile, taking those extra courses and training to balance your 2:2 degree, building and sharpening skills, making those presentations, interning and volunteering strategically, etc. Whether you intend to apply for a foreign scholarship tomorrow or in 3 years' time, now is always the best time to start preparing.
2. Avoid generic essays
While you can have a base template for your scholarship essays, don't mistake using the same thing for all your applications. Personalise and make your essay relevant for each application to demonstrate an accurate understanding of the scholarship requirements.
For instance, the name of the professor you'd like to work with, a particular elective module you're excited to take, a facility you'd like to explore in the school, the alum mentorship aspect of the scholarship program, etc. These things can impress the selection committee and show that you want this.
3. Tailor your CV
First off, an academic CV is different from a job CV. You need to tailor your CV to each scholarship application. Highlight your academic achievements and awards, research publications and presentations (if any) that are relevant to the intended course of study.
You should also add relevant extracurricular activities and continuous professional development endeavours to boost your profile. Examples are academic conferences, courses and certifications, volunteering and leadership activities, community projects, and the like.
Tailoring for relevance is also helpful if you apply to different programs or courses. Even if they're in similar fields, what you highlight first for one program may have to be different for the other program.
4. Strengthen your profile
We've talked about making your essays and CV top-notch. An essential requirement for that is a strong profile. A strong profile would mean highlighting the things you have done or are doing to come across as an impressive scholar who is worthy of the investment. The scholarship selection committee needs to be able to look at your application and see that you belong among their selected scholars, even with your 2:2 degree.
Ways to do this include work experience that is relevant to your program. Remember what we said about terms and conditions? Some of these scholarships involve you working with a faculty member as a research or teaching assistant while you study. Your work or teaching experience can assure the selection panel that you can deliver on the job, having built skills and experience beforehand. Moreso, it reduces the risk that their scholarship money will go to waste, seeing as you already have a somewhat defined career trajectory, or have been able to do something with the little you have. Note that you can get work experience through formal and informal internships too.
Consider showcasing your leadership and service capacity through involvement in volunteering and community development projects and initiatives. Some scholarship programs emphasize things like this. Another element could be research and publications, especially for research-based programs, or in certain countries like the USA, where most of their funding is toward research. Having some quality projects on your profile can convince them that you have great potential and are worth the scholarship.
5. Save money ahead
I know that getting a foreign scholarship is like getting a chance to go to school for free and in some cases, even getting paid (stipends). However, securing one in the first place might cost you money, and you must be willing to spend it to get what you want.
Case in point, you'd need to pay to get your transcripts and degree certificate processed from your undergraduate university and even buy a data subscription to do your research, apply online and attend virtual courses or interviews (if required in the scholarship process). Other things also count as significant costs, like application fees to the school of choice, required standardised exam fees, visa and flight fees, etc.
You can't afford to assume that everything will be "free". Consider the potential value of this opportunity and see the spending as an investment. Let that push you to start saving ahead so you don't get stuck when you need funds.
Conclusion
Getting a foreign scholarship with your 2:2 degree would be a dream. Armed with tenacity, luck and the information I have shared, you have a great shot at realising this dream. So go for it!