Congratulations! You made it through the first phase of the Chevening Scholarship and advanced into the interview stage. We know you are excited, but don't get carried away.
The Chevening Scholarship Interview is a competency-based exercise where your professional and leadership potentials will be assessed to determine your suitability for the scholarship.
So, you see. This is not the time to slack. It's time to double your efforts, ace the interview, prove your worthiness and ultimately secure your spot on the prestigious Chevening Scholarship.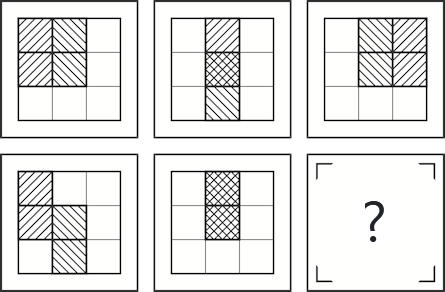 IQ test: what is your IQ score?
How smart are you? →
READ: How to Apply for the Chevening Scholarship
In this article, we will share tips to get you prepared for the showdown.
Preparation Guidelines for the Chevening Scholarship Interview
You can prepare for the Chevening Scholarship interview by following these simple steps.
1. Get Your Facts Right
At the Chevening Scholarship interview, the panel will assess you based on the answers you filled in your application form. This will be an opportunity to clarify your answers and provide more detailed and factual information.
Get your facts right and know your story in and out. It will help if you reread your essays and re-familiarise yourself with your answers. Think of ways to bolster your points and validate your answers by using practical examples, stories, names of people, dates, places, and events you failed to mention in your essays.
2. Expand Your Knowledge Bank
In addition to your personal statement, you will also be assessed based on your general knowledge of the Chevening Scholarship, the United Kingdom, and its affiliation with your home country. Do you know what this means? Run in-depth research and broaden your knowledge on areas like:
i. The Chevening Scholarship
Go to the Chevening Scholarship website and learn all there is to know about the award. Expect to be asked questions bordering on the year the scholarship was established, its objectives, administration and partners, the strength of its alum network, the number of scholars selected from your country since inception, and names of notable alumni in your country.
ii. University and Course Options
Be prepared to share more details about your three-course and university options. What is the university's ranking in the UK educational system and globally? Why are you keen on attending that university? What are the exciting aspects and prospects of your course? What are the course modules, and who are the key faculty members? It would help if you also learned more about the university's facilities, student societies, student union activities, and campus life‌.
iii. United Kingdom
What do you know about the United Kingdom? What do you know about the UK's history, language, culture, food, economy, and role in global politics? These are essential information you need to know.
Learn about the UK's affiliations with your country. What are the UK priority areas in your country? How will your home country benefit from you studying in the UK in relation to these priority areas? You also need to be aware of UK policies, projects, programmes, and initiatives in your home country.
READ: Common Errors Applicants Make in the Chevening Scholarship Application
3. Improve Your Communication Skills
Acing the Chevening Scholarship interview goes beyond reciting crammed answers and rehearsed lines. What you say is as important as how you say it.
As you prepare to answer all questions accurately, you must also learn to speak confidently and eloquently. Work on your oral speech, voice tone/modulations, grammatical articulation, and body language. You don't need to pick up a fake accent to impress them. Maintain your originality. What matters is how you articulate your words. The interviewers will hear and understand you if you speak slowly and loudly.
Practise active listening. Don't be in haste to respond while being mindful of time. Listen to understand the question and articulate your answers before responding. Don't interrupt your interviewers when they are speaking. Maintain ‌eye contact, smile, nod, and ask clarifying questions.
4. Build Your Confidence
While preparing for the Chevening Scholarship interview, work on building your confidence. Your composure during the interview is equally important. If you are afraid of public speaking, practice to overcome that fear so you don't ramble and stutter during the interview. You can improve your public speaking skills by setting up mock interviews and rehearsing with your family and friends.
READ: Frequently Asked Questions (FAQs) About the Chevening Scholarship Application
We've prepared some sample questions to help you rehearse for your Chevening Scholarship Interview.
Personal Statement
Tell us about yourself.
Why did you apply for the Chevening Scholarship?
What makes you an ideal candidate for this scholarship?
Why should we give you the scholarship?
What is your most outstanding achievement?
Where do you see yourself in five years?
Studying in the UK
Why did you want to study in the UK?
Why did you choose this course you've listed?
How do these courses align with your career goals?
Why are you keen on attending this university?
What do you plan to do apart from studies in the UK?
What are your expectations about living in the UK?
What do you plan to do apart from studies in the UK?
What British culture or values do you plan to imbibe?
Leadership
Do you any leadership experience?
Have you ever encountered a challenge as a leader? Tell us how you resolved it.
What are your best leadership attributes?
Tell us about a time you failed as a leader and the lessons you learned from it.
Tell us about a leader you admire.
Career
What are your career goals and aspirations?
What short-term goals do you plan to achieve upon your return home after your studies?
How do you plan to utilise expertise gained during your studies in your country?
You talked about XYZ in your essay; how do you intend to do that?
Chevening Alumni
Do you believe in networking?
Tell us about when you achieved a career or business goal through networking.
How would you use networking to your advantage while in the UK?
How will you contribute to the Chevening community as an alumnus?
How will the Chevening network help you achieve your goals?
As you practice with these questions, also prepare to answer unexpected questions. 
READ: Strategies for answering Chevening Scholarship Interview Questions
Finally,
After preparing for the Chevening Scholarship interview, do a last-minute check for D-day. Dress the part and make sure all your documents are intact. Do not forget the golden rule-punctuality. Ensure you keep to the schedule and arrive early at the interview venue.
Remember, you are not the only one shortlisted for this final selection process. The missing link between you and the scholarship is your ability to prove to the interviewer that you are worthy of the prize. If you need further guidance, schedule a call with our career advisors today.