The Chevening Scholarship is a prestigious, fully-funded opportunity for future leaders, influencers, and decision-makers from around the world to study in the UK. To secure this scholarship, applicants must pass through a competitive selection process, including a personal interview. In this blog post, we will discuss common Chevening Scholarship interview questions and offer strategies to help you make the best impression.
Tell us about yourself.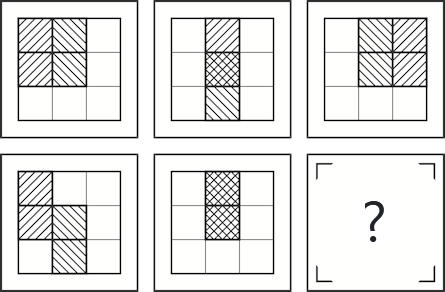 IQ test: what is your IQ score?
How smart are you? →
This open-ended question is often the starting point for Chevening Scholarship interviews. Interviewers want to get a sense of who you are, your background, and your achievements. To answer this question effectively:
Be concise and focused.
Highlight your academic background, professional experiences, and any relevant accomplishments.
Showcase your personality and what makes you unique.
RELATED: How to prepare for your Chevening Scholarship Interview
Why have you chosen your specific course and university?
Interviewers want to know that you have thoroughly researched your chosen course and university, and have a clear rationale for your decision. So, be prepared to discuss:
How your chosen course aligns with your career goals and ambitions.
The unique aspects of the course and university that appeal to you.
Any specific faculty members or research opportunities you are interested in.
How will this scholarship help you achieve your goals?
This question assesses your motivation and long-term vision. Thus, when responding:
Clearly articulate your short-term and long-term goals.
Explain how the Chevening Scholarship will provide you with the necessary skills, knowledge, and networks to achieve these goals.
Emphasize the impact of the scholarship on your personal and professional growth.
What are your plans after completing your studies?
The Chevening Scholarship aims to support future leaders who will contribute positively to their home countries. When answering this question:
Demonstrate your commitment to returning to your home country upon completing your studies.
Explain how you plan to apply the knowledge and skills gained through your studies to benefit your community or country.
Discuss any specific projects or initiatives you have in mind.
What makes you a good candidate for the Chevening Scholarship?
This question allows you to showcase your strengths and convince the interviewers that you are deserving of the scholarship. Consider addressing:
Your leadership qualities, including examples of when you have taken initiative or demonstrated strong decision-making skills.
Your ability to adapt and overcome challenges.
Your commitment to making a positive impact on your community or country.
Describe a situation where you demonstrated leadership.
Leadership is a key quality the Chevening Scholarship selection committee is looking for. When discussing a leadership experience:
Choose a situation that is relevant to your academic or professional life.
Describe the context, the challenge you faced, and the actions you took.
Explain the outcome of your actions and the lessons you learned from the experience.
How will you contribute to the Chevening community?
The Chevening Scholarship values a strong sense of community among its scholars. To answer this question:
Mention any skills, experiences, or interests you have that could benefit the Chevening community.
Discuss how you plan to engage with other scholars and participate in events and activities.
Share your willingness to act as an ambassador for the Chevening program in the future.
Conclusion
Preparing for the Chevening Scholarship interview can be both exciting and challenging. By practicing your responses to these common questions and developing a strong understanding of your goals and motivations, you will be well-equipped to make a lasting impression on the interview panel. Remember to stay confident, be genuine, and let your passion shine through. Good luck!