Opportunity, they say, comes but once. If you've always wanted to study in the UK, here's your chance. You can apply for the fully funded Chevening Scholarship to pursue your postgraduate studies in the UK.
Chevening Scholarship is an international scholarship program developed by the UK government as far back as 1983. It is fully funded by the UK government's foreign, commonwealth and development office, alongside other partner organisations.
The scholarship is open to outstanding individuals across the globe. It covers the tuition fees for a one-year master's degree programme in a UK university. Asides from offering you the best quality education in the world, the scholarship also gives you access to exclusive networking opportunities.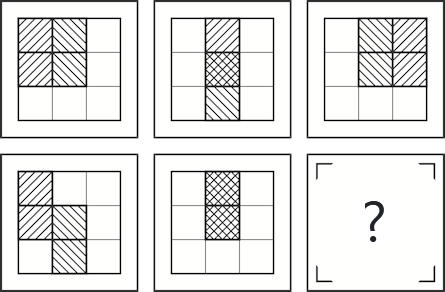 IQ test: what is your IQ score?
How smart are you? →
Now, before you get too excited, you must understand that the Chevening Scholarship is not an express ticket to relocate and forget your home country. One condition of receiving the Chevening Scholarship is that you must return to your country for at least two years upon the completion of your Master's degree. No, you cannot stay back to work or pursue further studies in the UK within that two years window period.
That being said, let's get into the crux of the matter. In this article, we will discuss details on how you can apply for the Chevening Scholarship.
Are you ready?
Let's dig in!
Eligibility Criteria
To apply for the Chevening Scholarship, you must meet the following criteria.
1. You must be a citizen of the Chevening-approved countries.
2. Complete your undergraduate study with at least an upper second-class (2:1) honours.
READ: How to Calculate GPA and CGPA in a Nigerian University
3. Have a minimum of two years or 2800 hours of working experience. It could be a part-time or full-time role, paid/unpaid internship or voluntary work.
5. Choose and apply for three courses in the Chevening list of eligible courses.
4. Receive an unconditional admission offer to study one of your Master's course options full time in a UK university.
You are not eligible to apply for the Chevening Scholarship if you are:
1. An undergraduate
2. A British citizen or holder of dual British citizenship.
3. A refugee in a Chevening-approved country.
4. An employee, former employee or relative of an employee of the UK government, the British Council, or Chevening partner organisations.
5. A former recipient of the Chevening Scholarship.
READ: List of Schools with Fully Funded Scholarships in Canada
Documents Required
These are the documents you must submit to apply for the Chevening Scholarship.
Original copies of your degree certificate or transcript.
Two reference letters from your referees.
Passport photograph.
Valid means of identification.
Chevening Scholarship Application Timeline
The Chevening Scholarship application process runs for at least eight (8) months. Seems like a long time, right? Well, the scholarship board needs ample time to vet the large pool of applications they receive every year.
Here's a breakdown of the application timeline.
| | |
| --- | --- |
| DATE | ACTIVITIES |
| 2nd August 2022 | Application opens at 12:00 BST |
| 1st November 2022 | Application closes at 12:00 GMT (midday UK time) |
| 2nd November 2022 | Chevening reviews applications against their eligibility criteria |
| Mid-November to December 2022 | Independent reading committees assess all eligible applications. Applicants' scores are sent back to the local British embassies or high commissions for further review. |
| Early to Mid-February 2023 | Eligible applicants are shortlisted for interviews. You will receive a notification to this effect. |
| February to Late-April 2023 | Submission of education documents and two references. |
| 27th February to 28th April 2023 | Shortlisted candidates are interviewed by panels at the British embassies and High commissions across the globe. |
| June 2023 | Chevening announces interview results. |
| 13th July 2023 | Deadline to receive and submit at least one admission offer from a UK university (17.00 BST UK time). |
| September to October 2023 | Successful Chevening scholars will begin their master's programme in the UK. |
Get your calendar and mark these dates, so you don't forget.
How to Apply for the Chevening Scholarship
If you want to apply for the Chevening Scholarship, follow these simple guidelines.
1. You can apply for the Chevening Scholarship through their online application system.
2. We recommend using the Google Chrome Web browser on your laptop or PC.
3. Create an account on the online site, and do not forget your username and password.
4. Use a valid email address when creating your account and filling out the application form.
5. You must fill out the eligibility pre-screen correctly to gain access to the application form.
6. Fill out the application form with accurate information. You can prepare your answers offline before filling out the form to avoid mistakes.
READ: Tips for Writing Scholarship Essays — 8 Valuable Tips
7. Each application question requires a minimum of 100 words and a maximum of 500 words. Make sure you adhere to this word count specification when writing your answers.
8. All your answers must be written in English.
9. Do not repeat your answers. Each question should have a unique answer.
There's more…
10. Whatever you write, do not plagiarise. Avoid copying answers from online sources as your application will be reviewed with plagiarism software.
11. If you must insert quotes in your answers, make sure you acknowledge the source.
12. Make sure you use the save icon to save your work as you write, so you don't lose your entries.
13. You will be required to provide three-course choices you intend to study in a UK university of your choosing. Do thorough research and think carefully before choosing your three-course options as you cannot change it after submitting your application.
14. Remember to provide the names of two referees who will write reference letters for you if you proceed to the next stage. Your referee must be someone who is connected to you within your academic or professional sphere. No, you cannot use your relative or close friend as a referee.
READ: How to Get Outstanding Recommendation Letters for Graduate School
15. When uploading any documents or files make sure they are in the JPG, PNG or PDF format, and not larger than 5MB. Also, ensure that the filename is no more than 50 characters.
16. After filling out the application form, cross-check your work carefully before submitting it. You cannot change or correct your answers after submission.
READ: Common Errors Applicants Make in the Chevening Scholarship
17. Once you've completed your application form satisfactorily, click the 'submit' button and keep your fingers crossed.
Please Note: You will not be required to pay any fee to apply for the Chevening Scholarship.
Conclusively,
With these simple steps, you can apply for the Chevening Scholarship with ease. Don't be in a haste to complete the application form in one sitting, as it can be quite cumbersome. Take it bit-by-bit. You can also get an expert to review your answers before submission.
Remember, you can only submit one application for the Chevening Scholarship. So, take your time, prepare adequately and give it your best shot. Who knows? You may be one of the lucky applicants who will be shortlisted for the scholarship interview. If you need further guidance, you can schedule a call with our career advisors.