As diverse and exciting as it is, Linguistics seems to be one of those courses many just hear about but do not have so much in-depth knowledge of. If you're here as a prospective Linguistics student, or you already graduated with a Linguistics degree, but are at a loss regarding what to do with it, then you're in the right place.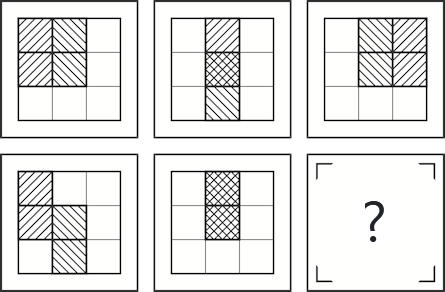 IQ test: what is your IQ score?
How smart are you? →
In this article, I will share some things you should know about Linguistics. I will also show you how to make the most of your linguistics degree.
How Relevant is a Linguistics Degree Today?
Have you ever paused to wonder exactly how your mother tongue works? Why might one word mean something in a particular context and have a different meaning in another context – only with just a slight variation in the pronunciation? Or have you thought of how languages came to be in the first place and how different languages are still in existence after several years? Well, this is where a field like Linguistics comes in.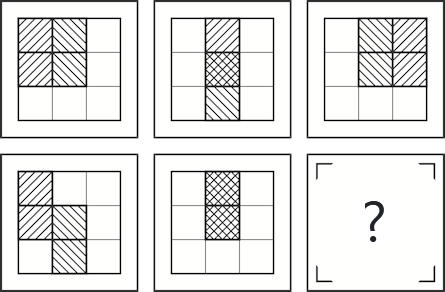 IQ test: what is your IQ score?
How smart are you? →
Simply put, Linguistics is the science of language. Now, it might sound weird that there is even something scientific about languages when, in most, if not all schools, linguistics is regarded as an art subject. However, there is an art to science and a bit of science to art. More specifically, there is a science to the concept of languages and how they work.
The field of linguistics helps you analyse the different elements of language like grammar, form, phonetics, syntax, structure, and context, among others. This field also studies how sound and meaning interface and how language is acquired. In addition, linguistics shapes individuals' consciousness, self-awareness, and worldview and explains the variation in languages between specific contexts, people, and cultures.
Although linguistics mainly focuses on verbal communication, it has many branches like semantics, historical linguistics, phonetics, cognition, pragmatics, syntax, and discourse analysis.
Linguistics is also valuable for many other fields like anatomy, engineering, psychology, anthropology, neurology, computer science, artificial intelligence, and even the study of foreign languages. 
So, if you are learning another language, digging into history and human behaviour, or STEMing it out, you would have applied linguistics at some point. Even speech and hearing therapists and criminal investigators (through a growing field called Forensic Linguistics) find linguistics useful.
These applications show that your linguistics degree is relevant today. As you keep reading, you will discover the vast application of linguistics to several career pathways.
What Can I do with a Linguistics Degree?
As we have established so far, linguistics is a diverse field that can set you up for a wide range of opportunities in your career and study pursuits. The program helps you build a tangible set of valuable and widely applicable skills like critical and analytical thinking, research and documentation, etc. Keep reading to know some of these exciting and lucrative things you can do with your linguistics degree.
Meanwhile, if you are an undergraduate, you will need to track your academic performance to position yourself for the right opportunities after graduation. Watch this video to learn how to:
Career Prospects for Graduates with a Linguistics Degree?
Here are some career paths you can pursue with your linguistics degree:
1. Computational Linguistics and Information Technology
Tech seems to be the in-thing these days, so let's start with that. With your linguistics training, you already have some of what it takes to build and apply computer science and information technology concepts. These include text-to-speech features, natural language processing, artificial intelligence and machine learning, computer-mediated language learning, speech recognition, etc.
Let's bring it a bit closer home. Did you know that computational linguistics is in play when you use tools like Siri, Alexa, Google Assistant, Google Translate, auto-correct, and text prediction? You would notice that you can ask Google Assistant to perform the same task using different word combinations and get the desired results.
Thanks to the power of regular linguistics, combined with technology, you can use language-processing tools, resulting in Natural Language Processing algorithms for human-machine language interactions. So if you have been thinking of becoming a tech sis or tech bro without totally cutting off your linguistics route, you can choose to explore this field.
2. Marketing and Advertising
Words and sounds appeal to us in different ways, and people in the world of advertising and marketing use this to their advantage. As a linguistics graduate, you can bring your in-depth knowledge (of sound and meaning association) into this field.
Many ads, marketing agencies, and departments will see your expertise as valuable in research or crafting words and sounds that will appeal to their target audience.
3. Speech and Language Therapy
Speech and language therapists are some of the unsung heroes around us. They are involved with preventing, detecting and treating speech-related disorders in people, helping them get over and manage whatever speech impediments they may have. Common examples include working with autistic children, those with developmental challenges, and people with hearing loss.
Linguistics may also work in rehabilitation care for patients who are recovering from a stroke or an accident that affected their speaking ability. Seniors who may be suffering from dementia or Alzheimers conditions may also benefit from the services of speech and language therapists.
If you choose to earn a linguistics degree, you may work in hospitals, care homes and special needs schools. A wide-ranging career, right?
4. Translation and Interpretation
Imagine you run an NGO or are working with the government to carry out an impact assessment program in a location where no one on the team understands the local language or dialect. You will be a great resource to your team as a linguist who understands the language. In addition, you will be able to understand the complexities and nuances of communicating the intended message to the listeners.
Your translation and interpretation skills are not restricted to NGOs or government assignments. These skills also apply to travel and tourism, healthcare facilities, law courts, religious and missionary organisations, the film industry, publishing houses, etc. Large businesses and governments value the services of linguists in this area, such as during international conferences, to ensure that everyone in attendance is carried along.
5. Writing, Editing and Publishing
Who better to write, edit and publish than someone who firmly understands how words work? These roles require an ability to weave the right words together and in the right tone to fit the context and intended meaning. As a linguist, you can also help proofread and edit other people's write-ups to ensure quality delivery. This line of work also offers flexibility, such that you can do it on a freelance, part-time or full-time basis. A role that captures this is a lexicographer. As a lexicographer, you can provide advisory services for those who publish dictionaries.
6. Intelligence Services
Don't you just find it incredible when you watch action movies where the main character needs to gather delicate information, then switch to another language to gain the trust of the local informant? Just like that, linguists who have mastery of in-demand languages can be helpful in intelligence gathering and negotiations (such as with terrorists and allies) for governments and their security agencies. So if you like to explore this line, this is another path you can tow.
As a graduate with a linguistics degree, you can also work in high-level roles at embassies or with a diplomat, helping to facilitate high-level discussions that can determine the outcome of delicate situations, such as tensions between communities and countries.
7. Language Services
Another promising career option for you is offering a variety of language services. These services could include teaching a foreign language and helping people prepare for language tests like the TOEFL, TOPIK, and DELF. You may also choose to be an accent or elocution coach if you want to help people speak specific languages with the right accents.
8. Teaching and Academia
With a linguistics degree, you may also choose to focus on teaching in a primary or secondary school or work as a lecturer in a university. Another place you can teach would be a particular language or cultural centre.
You can combine your teaching role with some research. In this case, you can delve into areas like the history and evolution of languages and even the preservation of endangered languages.
As you can see, you can pursue many job options with your linguistics degree. Some other ones include:
Language data analyst
Movies subtitler
Public relations officer
Technical writer
Forensic linguist
Audiologist
Foreign relief worker
Editorial Assitant
Librarian civil service employee
Copywriter
Computer programmer
Bible (and other religious texts) translator
Places to find these jobs include ZipRecruiter, Monster.com and, of course, good old LinkedIn.
What Can I do with a Linguistics Degree? – Further Education
Just as linguistics offers a wide range of job options, it does the same for further studies. While you can take advantage of many of these job opportunities with your first degree, some of them require that you take some extra training to enable you to get more specialised knowledge and skills.
Levels of further studies can range from a Graduate Certification, MSc degree or PhD. Some of the areas you can explore for further studies include:
TESOL (Teaching English to Speakers of Other Languages) and Applied Linguistics
Foreign Languages
Media linguistics
Forensic linguistics
Humanities and social sciences
World languages and literature
Modern Foreign languages
Modelling of neuronal and cognitive systems
Applied Linguistics
Speech and language therapy
Translation and interpreting studies
The above are just some examples. Many other courses and combinations of subjects exist out there. You can also go for a degree in an area that is not entirely related to linguistics but that you can benefit from with your linguistics background. Such fields include law, criminology, international relations and diplomacy, international development, history, anthropology, and psychology.
Good resource websites to know more about further study options include Masters Portal and PostGrad.com.
How to Build a Good Career in Linguistics
With all the good opportunities in this discipline, it would be a shame if you cannot leverage them well. So, here are some tips to help you build a promising career in this line.
Thriving in the field of linguistics requires much more than your Linguistics degree. You must also hone and build on the relevant skills you have learned in school.
Some of the skills you may want to build on include analytical and critical thinking skills, communication, research and documentation, project management, problem-solving and organisational skills. You must also present your information clearly and concisely to your audience while constructing solid and persuasive arguments. A keen eye for detail and strong listening skills are also critical to a linguist.
Explore Available Opportunities
While these options are readily available, finding them may be challenging. You most likely have to go out of your way to find them.
Only when you arm yourself ahead with the proper knowledge and skills will you be able to take good advantage of the available opportunities. Ensure you take advantage of job sites like LinkedIn to stay abreast with these opportunities.
Need to optimize your LinkedIn to attract exciting job opportunities? Take advantage of our LinkedIn Optimization service to make your profile stand out.
One good thing about this field of Linguistics is that you don't have to stick to just one path. Who says you can't be a student and graduate assistant by day and a writer by night? Or that you can't take a contract to translate or interpret at a conference and volunteer at the local development centre?
As long as you have a way to balance these commitments, you can juggle these options together and build your track record for future use. Of course, you get to have multiple streams of income too.
Conclusion
Your degree in linguistics prepares you for a world of great opportunities. So, it is up to you to position yourself to spot them and make good of them as an excellent linguist.