Application for the Chevening Scholarship is now open and seems to be the most trending news online. We bet you are one of the prospective applicants who's got their eyes on the prize. Well, with that juicy scholarship offer, who wouldn't? Many applicants in their haste to fill out the application form, make silly mistakes due to oversight. If you want to ace the Chevening Scholarship application, you must avoid these common errors. These errors may not seem like a big deal, but they could cost you your slot in the selection process.
READ: How to Apply for the Chevening Scholarship
In this article, we will dig into these common errors and discuss how you can avoid them.
Common Errors to Avoid in the Chevening Scholarship Application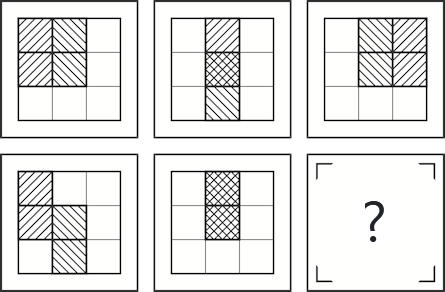 IQ test: what is your IQ score?
How smart are you? →
Here are some common errors you must avoid in the Chevening Scholarship application.
1. Not Reading the Application Instructions
The worst mistake you can make in any application process is to overlook the instructions. You must avoid making this common error in the Chevening Scholarship application. Don't be in a haste to fill out the application form without reading the instructions carefully. Sparing a minute or two to read and understand the instructions will save you a lot of damage. Pay attention to simple instructions like the specified word count, language, question prompt and eligibility criteria.
2. Not Meeting the Minimum Requirement
The golden rule for applying for any scholarship is to meet the minimum requirement. Your Chevening scholarship application will be reviewed against the eligibility criteria and yours will be automatically removed if you do not qualify. So, before you run off to start your application, read the baseline requirements and ensure you are eligible to apply. This will save you from the inevitable disappointment and heartbreak.
3. Providing Wrong Information
Remember, every piece of information you provide in your Chevening Scholarship application will be verified. In your bid to impress the scholarship board, do not provide wrong or misleading information in your application. Eventually, you will be asked to provide evidence of your claims. That includes your educational qualification, work experience, references and unconditional admission offer.
4. Choosing Duplicate Courses in the Same University
This is a common error you must avoid in the Chevening Scholarship application. The instruction from the Chevening Scholarship board states that you must select three-course options you intend to study in a UK university of your choosing.
However, you are not allowed to choose the same course twice. Each course you choose must be distinct. Your first-course choice must differ from the second, which must also differ from the third. The courses may be similar, but not the same.
5. Poor Writing
The Chevening Scholarship application requires a lot of writing. Thus, your writing skills are up to par. Needless to say, your application must be written in proper English. Any application ridden with typographical and grammatical errors will be deemed ineligible.
You can avoid this mistake by proofreading your answers before submitting your application form. Make sure your writing is free of grammatical mistakes, spelling errors, language inconsistencies and redundancies. Use proper sentence structure, punctuation, point-of-view, active voice, paragraphing and spellings.
Your writing should be well-structured and concise. Make sure your essays have a clear introduction, body and conclusion. Include the keywords of the questions in your answers. Whatever you do, do not repeat your answers.
Getting feedback from an expert will help you identify and resolve these errors. You can also use editing tools like Grammarly and ProWritingAid.
READ: Tips for Writing Scholarship Essays — 8 Valuable Tips
6. Plagiarism
This may seem like an obvious error you can avoid, but you'd be surprised that many applicants make this common mistake. All Chevening applications are reviewed with plagiarism software. If you want to ace the Chevening Scholarship application, then your answers must be 100% original. Any act of plagiarism would result in disqualification.
Don't be tempted to copy the previous applicant's answers word-for-word. Don't copy verbatim from any online source or sample material. You can use them as a resource for research or inspiration. But do not duplicate the content and pass it off as yours. Any work or quote cited in your application must be referenced properly. We also recommend you review your essays with a plagiarism checker before submission.
7. Missing Crucial Deadlines
This is another common error you must avoid in the Chevening Scholarship application. Chevening Scholarship has a standard application timeline which you will find in our previous article. This timeline clearly states the duration and deadline for each phase of the application. If you miss the deadlines, you miss your chance to win the scholarship. To avoid this, you must read the timeline carefully, mark important dates on your calendar and set reminders.
You must also avoid procrastinating. Don't let procrastination be the bane of your application. It may feel like there is no rush now. However, if you wait till the deadline, you may submit a shabby or incomplete application in a haste. This leads us to our final point.
8. Incomplete Application and Supporting Documents
We know you are enthusiastic to start your Chevening Scholarship application. However, starting your application is easy. The real work is in answering all questions and completing the process. So, make sure you sustain that enthusiasm from start to finish. Take your time to fill all the sections of the application carefully. Get your documents in order and make sure you don't submit the wrong document. Finally, review your application to ensure no stone is left unturned.
Bottomline
As the saying goes, everything worth doing is worth doing well. If you must apply for the Chevening Scholarship, then you must be prepared to avoid these common errors and give it your best shot.
Remember, this is your chance to prove that you are the best candidate for the scholarship. Your aim should be to create a great first impression.
For further guidance, you can schedule a call with our career advisors.
May the best man or woman win!