Despite the increased demand for healthcare professionals, especially nurses across the globe, getting a nursing job in the United States is not a walk in the park. This is due to the strict immigration laws in the USA. Thus, if you're looking to apply and get a nursing job in the USA from Nigeria, you must be ready to follow the process to the latter.
Guidelines on How to Apply and Get Nursing Jobs in the USA from Nigeria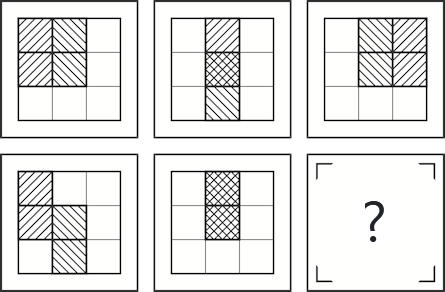 IQ test: what is your IQ score?
How smart are you? →
Here are six key steps you must take to be eligible to work as a registered nurse in the US.
1. Meet the Basic Educational Requirements
First, you must be licensed as a Registered Nurse (RN) in Nigeria. This proves that you've studied and graduated from an accredited nursing education program. This could be an Associate Degree in Nursing (ADN) or a Bachelor of Science in Nursing (BSN).
Besides that, you must practice as a nurse for at least two years in Nigeria. With this, you can boast of your theoretical knowledge and practical experience.
Please note that the only nursing professionals eligible to work in the United States are Registered Nurses (RN); not licensed practical nurses (LPN), licensed vocational nurses (LVN), or patient care assistants.
Some states in the US will insist that you must complete a Foreign-Educated Nurses (FEN) refresher course. The course comprises 120 hours of lectures and 120 hours of clinical practice under the supervision of a licensed Registered Nurse.
READ: How to Apply and Get a Nursing Job in the UK From Nigeria
2. Demonstrate Your English Language Proficiency
Nigerian nurses who want to work in the United States are required to show proof of their English Language mastery. You must be able to speak and write in English. You can demonstrate your English Language proficiency by writing and passing one of these examinations.
Test of English as a Foreign Language (TOEFL)
The Test of English for International Communication (TOEIC)
The International English Language Testing System (IELTS)
Only nurses trained in the United Kingdom, Australia, New Zealand, Canada (except Quebec), and Ireland are exempt from taking these tests of language.
3. Pass your National Council Licensing Examination-Registered Nurse (NCLEX – RN)
To fully qualify to work as a nurse in the USA, you must write And Pass the National Council Licensing Examination (NCLEX) for registered nurses. This is very important if you are keen on getting a nursing job in the USA from Nigeria. You can register for the exam through Pearson VUE with $200, in addition to other fees. You can write the exam in any accredited centre in Nigeria.
4. Obtain Credential Evaluation
After passing the NCLEX exam, the next step is to apply to the Commission on Graduates of Foreign Nursing Schools (CGFNS) International to have your academic and professional credentials evaluated. This is to ensure that your documents and transcripts are authentic. They will also verify if your nursing training is comparable to U.S. nursing standards.
READ: How to Obtain Credential Evaluation to Work as a Nurse in the US
The credential evaluation can be done in three ways:
i. Credentials Evaluation Service Professional Report
This method is more affordable than the rest and requires a fee of $350. However, it is only accepted in a few states in the US. The documents required for this are; the English proficiency test, secondary school documents, nursing education documents and licence.
ii. CGFNS Certification Program
This is like the above but more expensive. The application fee is $445. Part of the requirements is to take the CGFNS Qualifying Exam. This examination assesses your knowledge of standard nursing practices in paediatric nursing, psychiatric nursing, neonatal nursing, and adult medical/surgical nursing.
This will determine if you are the right fit for the US nursing workforce. The examination is held thrice yearly at over 40 testing centres across the globe. You can write the exam in any of the accredited centres in Nigeria.
iii. Visa Credentials Assessment
This assessment qualifies you for a work visa after successfully passing the NCLEX exam. It requires a registration fee of $540, which is more expensive than the other two methods.
5. Find a Nursing Job
Now, you can apply for a nursing job through a recruiting agency or US-based employer. As an international nurse, it would be easier for you to be employed by an independent staffing recruiter and agency, than directly with a hospital. However, if there is a particular hospital you're interested in, you can check their website to see if they have any openings. You can conduct a job search on job boards like nurse.org.
6. Apply for Your Nursing Work Visa
Finally, it's time to get your visa! You can apply for an H-1B temporary work visa or a permanent visa. If you work in specialised roles like critical care nurses, emergency room nurses or cardiology nurses, you can get an H-1B visa. Then, when you move to the US, you can apply for a permanent visa.
There you go! That's all you need to know on how to apply and get a nursing job in the US from Nigeria. If you follow these step-by-step guidelines, you will get your dream nursing job in the US in no time.