Canada is one of the most popular study destinations in the world, and for good reasons. The country has some of the best universities in the world that offer great study opportunities for international students like you. They have a well-developed education system with effective teaching methods and high quality.
In 2019, 26 Canadian universities were featured in the QS World University Rankings. Three of these universities were rated among the world's top 50 institutions, and another 11 ranked among the world's top 300.
By studying in Canada, you will get high-quality education in a conducive environment and experience life in your dream city. It also increases your chances of getting a job and permanent residence in Canada.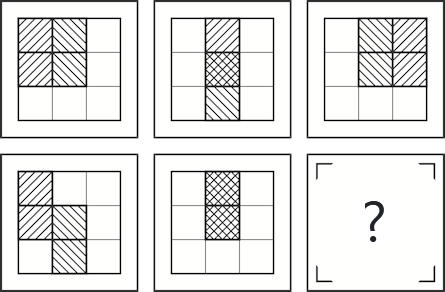 IQ test: what is your IQ score?
How smart are you? →
If you're looking to study in Canada, here is a list of the top 10 Canadian universities that are highly recommended for international students.
READ: How to Migrate to Canada With a Study Visa
This is number one on our list of top 10 Canadian universities for international students; and for good reasons. According to the Times Higher Education magazine, the University of Toronto is Canada's leading institution of learning. The university ranks as the 19th top university globally. It offers over 980 undergraduate and graduate programs with three campuses which house 18 faculties, divisions, libraries, recreation and sports facilities.
The University of Toronto is highly reputed for its excellence in research and innovation. The institution has produced over 150 research-based startups in the past five years. Some of their scientific breakthroughs include; insulin and stem cell research, the first electron microscope, and the first successful lung transplant. As a result of its outstanding research achievements, the University of Toronto is the most funded university by the government and private sectors.
The University of British Columbia is also a global centre for research and learning. Over the years, this institution has consistently ranked among the top 20 public universities worldwide. The institution has state-of-the-art facilities and amenities for students. It owns one of the largest libraries in Canada, and its Vancouver campus houses the national laboratory for particle and nuclear physics, the world's largest cyclotron.
The university manages many research centres, including a 59-acre farm for food research, a centre for democratic practices research, and indigenous education. It collaborates with over 200 universities across the globe to intensify its research efforts. These universities include UC Berkeley, Seoul National University and Imperial College of London.
This is one of the most diverse research-intensive universities in Canada with students from over 150 countries around the world. They are committed to creating a multicultural environment for learning and research.
Here's where it gets interesting.
As a student of McGill University, you have access to their extensive Career Resource Centre where they offer career counselling, workshops, training and job placements.
With their Career Planning Service (CAPS), they guide students through their career development. They also provide job posting services to assist students in their search for all kinds of employment opportunities; permanent, part-time, summer and internships.
Don't get too excited though. McGill University has the highest average entering grades in Canada. So, if you want to study there and enjoy all these perks, you must have high academic credentials and proficiency in the English language.
McMaster University is located in Hamilton and ranks among the top 100 universities in the world. International students from different countries make up about 15% of its student population. McMaster offers a variety of courses in science, health science, business, engineering, humanities and social sciences.
As a research-based institution, McMaster is renowned for its innovative strides in the health sciences. It has world-class research facilities that house a 780-square-meter biology greenhouse and a brain bank that holds a portion of Albert Einstein's brain in its collection.
The University of Alberta has five campuses (four in Edmonton and one in Camrose) with 18 faculties. The institution offers undergraduate, exchange, short-term and graduate programs in sports-related disciplines, arts, engineering, business, forestry, transplantation, biological sciences, ecology, agriculture, anthropology, culture and language.
READ: How to Show Proof of Funds for Canadian Study Visa
The University of Montreal has one of the biggest study complexes in North America.
It also has one of the largest international student populations in Canada with about 10,000 students from different countries.
The university works in affiliation with the business school HEC Montréal and the engineering school Polytechnique Montréal. It has 14 departments and faculties which cover courses ranging from medicine to computer science, environmental design, kinesiology and arts. Amongst their learning facilities is the world's leading research centre for deep learning (MILA) and an institute for immunology and cancer.
The University of Waterloo is highly recommended for its Engineering and Physical Sciences Program which ranks among the top 75 innovation programs globally. Waterloo offers more than 100 undergraduate degrees and 190 postgraduate programs. The university is located in the heart of Canada's technology hub, which allows students to explore fieldwork.
We can't talk about the top Canadian universities for international students without mentioning the largest bilingual research university in the world. That's right! The University offers over 450 programs in English and French. If you have a flair for languages, this could be the place for you. There are a variety of courses you can choose from; medicine, engineering, law and social science. Whatever your interest is, they've got something for you.
That's not all. The University of Ottawa has state-of-the-art facilities for both arts and sciences.
It has the largest law school in Canada and manages 40 research centres with funding of over $300 million.
It also has a health and heart institute where medical students can conduct their practical sessions.
The university has a co-operative education program that helps students secure paid jobs related to their field of study. It allows students to gain practical industry skills. This has achieved a 97% employment rate for their graduates.
The University of Calgary was rated among the top 200 universities in the world in 2017 by the Academic Ranking of World Universities, Center for World University Rankings and Times Higher Education World University Rankings. The university has four campuses across Calgary in Alberta and Doha in Qatar. The institution offers engineering, commerce, dance and kinesiology programs. It has 76 Canada Research Chairs and over 50 research centres.
Simon Fraser University is the first Canadian University recognised by the US government. This open research institution is located in Burnaby, British Columbia. It has three campuses in Burnaby, Surrey, and Vancouver which offers over 100 undergraduate programs and 45 graduate programs. One thing that makes Simon Fraser stand out is its hospitality. Aside from the campus accommodations available for students, they also provide a hotel facility for family members to pay a visit.
There you go! Our ultimate list of top 10 Canadian universities for international students. With such great institutions, little wonder international students make up 10% of the student population in Canada. We all want a taste of the good stuff, don't we? Don't forget we can guide you to choose the right study program and institution that suits your aspirations. Schedule a call with us today.