You've spent the last few weeks into months preparing for the all-important GRE and the test is only a few days away. Your stress levels may be at a stratospheric high whether or not you are ready. You are also as nervous as you've never been before. It's ok to be all these and some extra and we totally get.
But we also think you should chill out a bit and make the right last-minute moves before you actually take the test.
To get you through this episode, we have put together a list of important last-minute tips that would make your test-taking experience worthwhile.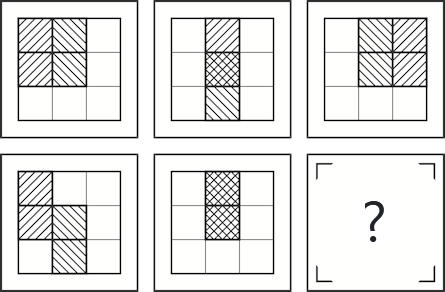 IQ test: what is your IQ score?
How smart are you? →
So, come with us as we take you through these tips.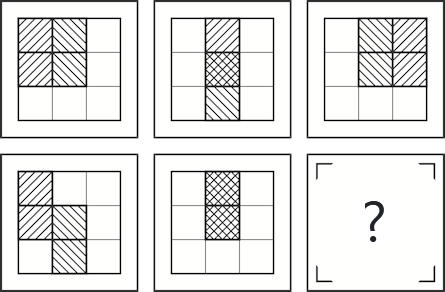 IQ test: what is your IQ score?
How smart are you? →
READ: All You Need to Know About GRE
Last Minute GRE Test Tips
Here are simple tips to pass the GRE test.
Draw Up a Plan
The first thing you must do to pass the GRE test is to draw up a plan. Achieving your dream score on the GRE test is dependent on what you do in the last days or weeks before you take the test.
Already, you should be able to tell where your strengths and weaknesses lie without much thinking. It will, therefore, be a good opportunity for you to draw up a plan on how to deal with the challenges you've been having. And by challenges, we mean your areas of weaknesses.
In drawing up a plan, ensure it is realistic and effective. You should also ensure that your strengths don't have to suffer while you are dealing with the weaknesses.
A good example of a plan to strengthen your weak points is to dedicate about 2 to 3 hours in the last days before the test day to deal with an aspect of the test you are experiencing difficulty in.
If you've realized, for example, that you are not so good with the algebra, then you should devote more time to study that area and gain mastery of it.
Make a List of Your Score Recipients
Your registration fee allows you to send your scores to up to 4 recipients of your choice. This is one 'freebie' you want to grab with both hands because this offer is valid until you complete the test. Once you are done with the test, any other score report you may want to send will attract a $27 charge.
So you want to be smart about this and start making a list of the schools you would like to send your scores to. Moreover, when you know who you are sending your scores to you'll be motivated to study hard and perform well on the test.
Your proposed school, for instance, may require you to get 155 in the Quantitative and Verbal Reasoning sections and a 4.5 in the Analytical Writing section. Having this information will keep you on your toes to achieve the required scores.
Get to Know the Format of the Test Well
To pass the GRE test, you need to undersatnd the test format. It is sad that some GRE test-takers don't know the number of sections in the GRE. Some don't even know how much time is allocated to each section prior to taking the test.
One benefit of knowing the format of the test is that it gives you a certain level of confidence to walk into the centre and take on the test without the fear of uncertainties. The only uncertainty, however, will be that you can't tell the exact questions you'll be presented with.
On the test day, you can manage the time in a section by leaving the difficult questions for the easier ones and returning to difficult ones in the time left. That's because you know the format and how long each section lasts.
Don't be Too Sure That You're Ready
On one hand, excessive practice has a tendency to wear you out. On the other hand, you are less likely to achieve your dream score with inadequate practice. So the trick is to strike a balance between these two extremes in the last days before the test day.
During this period, you should take full-length tests under timed conditions. With that, you can simulate the real test as best as you can. This will guide you on how you'll perform under the pressure that comes with writing the actual test.
What you really don't want to do 2 days before the test day is to give yourself to excessive practice. Doing this will get you stressed and even nervous on the test day. You should, ideally, just take the time to dot the I's and cross the T's.
Set Your Biological Clock to the Timing of the Test
Assuming your test is scheduled for 1:30 pm on the test day, take full-length practice tests under timed conditions starting at 1:30 pm. This a good way to prepare well for the test a few days or a week before the test.
This will adjust your biological clock to adapt to the timing of the test . This way, you are alert and attentive on the D-day.
Practice the Analytical Writing Assessments
Passing the GRE test requires a lot of practice. While practicing for the GRE, most test-takers tend to pay little to no attention to the importance and complexity of the Analytical Writing Assessment.
It is strongly advised that you pay attention to this section. Practice some AWAs and complete the section on a practice test.
Doing this will help you determine how long it will take you to complete the task in the section on the test day and how much knowledge of the subject you have. It will also help to test your ability to think clearly when you are under pressure.
Typically, this section has two tasks. They are:
Analyse an Issue Essay; where you are required to respond to an opinion on an issue by following specific instructions.
Argument Task; where you are also required to follow certain instructions while you answer a given argument.
READ: Should I Take GMAT or GRE for My MBA Admission?
24 hours Before the D-Day….
Revise Your Notes
Having spent weeks and months practicing for the test, you should be ready for the test.
However, to remind yourself of important key points, common GRE words, and formulas that you may need on the test, you should make some notes and go over them the day before you take the test.
Your notes should also include your weaknesses and how you can deal with them.
Sleep Well and Take Out Time to Relax
We are almost certain you either reduced the time spent on hobbies or you stopped them altogether because you were preparing for the test. Now that you are about 24 hours away from your test time, we think you should visit these hobbies again. This is a good way to ease the tension and anxiety that comes with the fact that the test is already here!
Worry less and get ample rest because you need to be physically, psychologically and mentally alert to take the test. Ride your bicycle, go skiing, sing as loud as you can, dance like you don't care, or play a sport that you love. Do something that makes you happy. All we are saying is R.E.L.A.X!
Don't Forget the Must-Haves
The test day must-haves will include a valid means of identification (In Nigeria, it is a valid international passport and nothing else), a printout of your confirmation email, a bottle of water or a drink, and a snack in case you get hungry.
While we emphasize the need to pack something light for your tummy, please note that you can't eat during the breaks and not when the test is on.
You should put aside the cash you'll need to transport yourself to the test centre and back. And if you plan to drive yourself to the venue, then ensure you have sufficient fuel in your car the night before the test.
You should also plan to leave your apartment early enough. Also, consider the possibility of traffic congestion depending on your locality. Plan ahead so that you can get to the venue in good time.
Ensure your clothing is layered enough to keep you warm because the test centres are often very cold.
PS: Wristwatches are not allowed at the test centres. So you should get accustomed to practicing with the timer on the test. This way, you don't get nervous with every ticking sound of the clock on the test day.
Use The Break!
You would have sat in front of the computer for a long time while doing a lot of mental work before the 10-minute break gets to you.
Ensure you take advantage of it. You can choose to nibble on a snack or take a gulp of your drink or even go to the restroom.
If you don't feel like the restroom or filling your tummy, then walk around. You can stretch your legs and arms and relax in that time.
You can introduce this to your practice tests to have a more holistic view of what the test day will look like.
It is also important that you don't rush through sections. When you finish a section, the next one will not start until you click the continue button. This will be a good opportunity for you to take a 60-second break before continuing to the next session.
You can read on-screen instructions and you will be relaxed and better poised to deal with the rest of the test.
With these tips, we bet you are equipped to pass the GRE test. Now, go and give it your best shot. All the best!