It's now time for you to decide what school you'd like to go to. And, of course, choosing a college in the United States is not as easy as it sounds.
All eyes are on you: your parents, siblings, friends, teachers. Sigh. It feels like everyone is just waiting with bated breath, and bitten fingernails to see what you'll choose.
The sad thing is you don't even have a clue where to begin. But we totally understand and that's why we're here to help.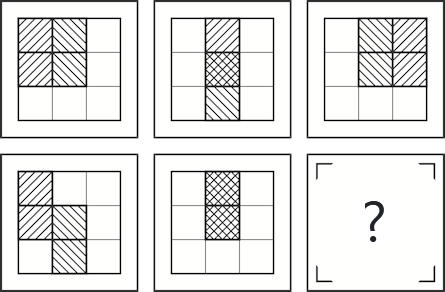 IQ test: what is your IQ score?
How smart are you? →
There are loads of schools in the United States, up to 7000 post-secondary institutions alone. That's a lot of schools. So yeah, everybody should be able to give you a minute or two to figure out which one will be right for you.
With most students, the common temptation is to make a list comprising the popular names (the Ivies, UC schools, and other such schools). Many don't stop to think if these schools are right for them and their future goals. Just because it's Ivy League, does not mean it's where you ought to go.
In this post, we will put you through the process of selecting a college that works for you as an individual, especially as it concerns your interests and priorities.
This will take out all the guesswork of choosing a college in the United States, and help you find schools that you should pick.
READ: The Ideal College Application Timeline
It's Never Too Early to Begin Your Search
When it comes to searching for the right college, it's never ever too early to begin.
In fact, some parents already decide what college their children will attend even before they are born and begin to put away some money to that effect right away.
So, you see, there's never such a thing as "too early." Nevertheless, you want to ensure that you're flexible and keep an open mind until you have committed to a school.
Most experts recommend that you begin your search in your sophomore year at school (that is SSS1 in Nigeria).
However, if you missed that train already and are now at the start of your senior year (SSS3), you should still be able to make a fantastic college list. The only problem is that you'll lack the generous amount of time checking out in your sophomore year would have given you.
So, what's the first step in choosing a college in the United States?
Begin by Making a College List
The first step in choosing a college is creating a list of prospective schools you would like to attend. You can list as many colleges as you can think of when making your list. There are no limits.
But just before you make that list, you need to do a few things first. This way, you can create a useful list with schools that suit you and not just hyped up schools.
So, without further ado, let's quickly run you through ten things you should consider before you begin drafting your college list.
READ: The Key to Working in the United Kingdom After Your Studies
Your Overall Profile
The first step to looking out for when choosing a college in the United States is actually to do the opposite: don't look at colleges. Look at yourself first. By looking at yourself honestly and realistically, you'll be able to assess your own strengths and weaknesses and then find a matching school.
One of the very first things schools will consider, and you should consider too, are your grades and class rank. You'll also have to consider your test scores and your extracurricular activities.
By giving yourself an honest assessment, you'll know where you stand and then you'll be able to make a more effective college list.
Region
This answers the question of where you want to school. If you're one to easily feel homesick, then you might want to pick a school that's closer home.
On the other hand, if you're looking for and adventure, consider places you've always wanted to experience. College is always a good time to live in and experience such places.
Of course, there are those that don't really care what geographical location their school is, well, that's fine too. You can skip this point and answer this after you've addressed other points.
Setting
What kind of setting are you thinking about? This goes hand in hand with the question of region. Some people prefer an urban environment, while others will prefer a more suburban or even rural setting.
If you're leaning towards an urban setting then, you'd have to consider maneuvering your way around a big city. Don't forget the attending expenses as urban areas typically come with a higher cost of living.
If rural or suburban setting, then you'll have to consider the transportation logistics to and from the airport (if you have to fly), and getting around.
You could also consider if you'd want to be surrounded by natural aesthetics such as water, mountains, vegetation, etc.
Departments and Programmes in Your Areas of Interest
You might not have a very clear idea what your major will be in at the end of the day. But you still need to check out the college to see if they, at least, have programmes and departments within your areas of interest.
Check out the available majors, course requirements, and whether or not they require a separate application process.
Any college that does not have programmes within your areas of interest might, of course, not make it to your college list.
Selectivity
The College Board's Future is a great place to start when filtering colleges according to your interests, test scores, and grades. In the end, you should be able to come up with a college list that contains your safety schools, target schools, and reach schools.
By the way, target schools are the main schools you're aiming for.
Reach schools are your ambitious choices. That is, schools that you know you might have difficulty getting into, maybe due to your current grades/resume or the school's low accpetance rates.
Safety schools are your schools of last resort. These are schools you know you won't find it difficult getting into because you overqualify and the school's acceptance rates are pretty high.
The result of the assessment of your overall profile will come in handy in selecting these schools. When making your list, be sure that your test scores fall within the 75th percentile or above of those admitted into your safety schools, 50th percentile for your target schools, and 25th percentile for your reach schools.
However, for extremely selective and competitive schools (i.e. schools with an acceptance rate of less than 15%) it's best to always list them in your reach schools as falling within the 75th percentile or even having good grades do not usually necessarily guarantee you acceptance.
READ: Can I Get a Student Loan to Study Abroad?
Extracurricular and Support Resources
If you're very religiously or politically inclined, then you might want to consider a school with a strong religious, or political presence.
Also, for those who play a sport, ask yourself if your level of engagement in that sport is enough to be a defining factor in picking a college.
Other things you might want to consider might include, student government, foreign language clubs, art programmes, etc.
Finances
For some, college tuition is not a problem at all, while for others, it's a very big problem. Whatever the case, it is a pretty crucial issue to be considered when making your list.
Check out scholarship offerings, (we have a listing her at Effiko to help you) and find out how much aid you can get.
If you'll be obtaining a student loan, then you'd have to ensure that the degree you're pursuing can land you a job that earns you enough to pay off your loans at the end.
Size
On the one hand, smaller colleges have the advantage of having smaller class sizes and inadvertently, easier access to professors. But on the other hand, larger schools tend to have more resources in comparison.
Whatever way you decide to swing, your preferred college size should be another factor you consider when making your college list.
Campus Life
Dorm life, dining halls, Greek life, etc. Are you big on joining a frat or a sorority? Would you prefer to live off-campus? Then you need to understand the campus life of the colleges you hope to apply to.
Thankfully, most schools in the U.S. now offer virtual campus tours. So, you can do some sightseeing without having to travel down to any school first.
Share
It might feel awkward, but try to share your list with important people in your life. They might be able to offer helpful experience and/or connections that could further help your choices. With that, you will make the right decision in choosing a college.
With that said, let's now find out where you can learn all these vital information about your prospective schools. Here are 5 tips.
READ: How to Write a Killer College Essay in 10 Easy Step
How to Get Information When Choosing a College in the United States
College Board
Their BigFuture site is a comprehensive platform that helps you to filter schools by SAT scores, GPA, size, region, you name it. It's a great place to start if you need to know your options when choosing a college.
Talk to People
Talk with every and anyone about college plans: friends, friends' parents, mentors, your own parents, teachers, etc.
Names can pop up which you might want to find about later, write them down on your running list. Also, you can gather a lot about schools that you never knew by talking with people.
Internet queries and social media
It's as simple as making a Google search like "top schools for animal lovers." You'll find that so many others have had similar questions and that there are tons of groups and threads you can follow if you need more info about a particular college (s).
A Guidance Counselor
If the one at your school is dedicated, then you could work with him or her to come up with a good list of schools. If not, or if the counselor isn't as helpful as you'd have liked, then you might think of going to a private counselor.
There are a couple of trusted counselors you can find on the internet or LinkedIn who should be able to help you brainstorm and come up with schools that are your best match.
The Schools' Websites
This is arguably the best place to find out about a school when choosing a college in the United States. So, once your list is made, do a search on their websites and find out about them.
School websites provide lots of insightful information about school life, resources available, and even financial aids if available. If you think you like the school, then also check out third-party opinions too, preferably from alumni.
We know choosing a college in the United States is no mean feat at all, and that's why we won't stop here in furnishing you with all the information you need.
It won't be a bad idea to go over this post with your parents too, as they could also help you lessen the burden of compiling your college list.
Don't forget to share this post with your friends so you can also help them the way we have helped you. Until next time when we bring you more on colleges and admissions, don't stop reading Effiko. Ciao!