Not everyone thinks going to grad school or having a graduate degree is a must-have. This is common especially if they are just fine with an undergraduate degree. But if you have plans to earn a graduate degree, then this article is a must-read for you.We will show you just how you can choose a grad school from Nigeria.
Planning for a graduate degree often starts with the school or schools you should apply to for an admission.
In selecting schools, there's a tendency for you to want to get into the pool of the 'best schools' to make a selection. The challenge, however, is that defining or identifying the best schools in the world is never really an easy task.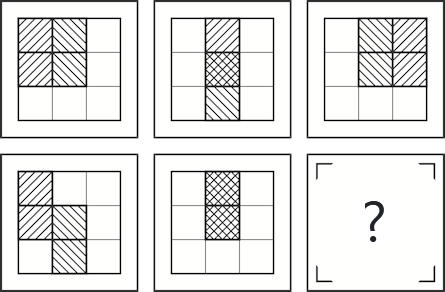 IQ test: what is your IQ score?
How smart are you? →
For instance, if you decide to go by the definition of best schools published on reputed ranking sites, you will realize in no time that there are no two similar lists of best schools in the world. This is because the factors that determine a particular site's list are not apply to another site's list. This variation, among other things, explains why identifying the best schools seems to be a herculean task.
Don't worry about what others considers as the best. Instead, save your time and energy for things that will come later in your plans. These are things like the applications, interviews, scholarships, and test preparations.
READ: Graduate School: Do Rankings Really Matter?
Planning for Grad School
In planning for grad school, what you should know and put into good consideration are the best schools that are good for you. In this case, what you want in a school and the important things you should look out for will be your guide in defining your best schools. That's how you choose a grad school from Nigeria.
During your search, it is very likely that you will come up with quite a number of schools. In fact, the list will grow longer under certain conditions. However, you can't successfully plan for grad school admission with a long list of schools. An attempt to do this is likely to eat up your time and energy. This is why you need to filter your search based on certain criteria.
Not sure what the criteria should include? Here are a few things we think you should consider before you make your list.
Location
When choosing a grad school from Nigeria you also have to consider the location. The question 'where?' is too important for you to let it slip by. The location of the school will guide you in making a selection. In the sense that, you have to decide on whether or not you will be willing to move when the need arises.
For instance, if you have a family, will you be willing to move to a school that is far from your family? Or will you rather go to a school close to your home? So that you can shuttle between home and school. You could also consider the possibility of moving down to a location close to the school with your family. This way, you can have them with you.
Nonetheless, in the early stages of your application, you won't be so sure you will be required to move until the admission offers start to roll in. We are only asking you to put the 'where' into consideration at this stage. So that you can make informed decisions on your choice of schools. You certainly don't want to receive an admission offer to a school and have to reject it because you are not a fan of its location.
READ: Can I Get a Master's Degree in an American University With HND?
If relocating is not an issue, then you want to ask if you are fine with a school in a remote location or in a large city.
Besides your personal preferences, you also want to check the role the location of the school will play in your academics while you are in the school. For instance, if you would be going into the oil and gas field, you want to know if there are drilling rigs, production platforms, and petroleum research laboratories in the city.
You also want to know about the cost of living in that city. Grad school is already an expensive venture for many students. It could be financially frustrating to have to be in a city where the cost of living is over the roof.
This is why you need to make an honest financial evaluation and see if it matches the costs of living. If you are so keen on a particular school and self-funding won't get you or keep you there, then it is strongly advised that you apply for scholarships and financial aid.
Of course, if you are that one who can be anywhere irrespective of the cost of living there, then, by all means, be wherever you want to be.
Prestige and Reputation
Reputation matters a lot when it comes to making a list of grad schools. It is important to note that working with an overall reputation as opposed to its reputation in a specific field is not an effective way to make a school choice. You should, essentially, look out for schools in your field that are highly regarded. If you are pursuing a graduate degree in biology, for example, then the schools on your list should have a good reputation in biological sciences.
Another thing to keep in mind is the reputation of the program. It has a role to play when it comes to job placement after your graduation from the school. You may also want to learn about the alumni body. What is their involvement and their contribution? Information of this sort will guide you especially if you are keen on enrolling in top programs in your field.
To get detailed information about the reputation of a program, you can visit the program's websites for stats and answers to questions that you may have. However, not all programs or schools will have this information, but you can get them on other online resources. A Google search may be a lifesaver. You could also place a call to the admissions office for first-hand and accurate information.
The Program's Curriculum
Another way to choose a grad school from Nigeria is to make a good list of your best schools and look at what the program focuses on. Check if it covers your area of interest. If you can confirm this then you should add the school to your list. You should also consider looking at the program's requirements. Also, check the prerequisites that you may need to take before you enroll in the program. You stand a better chance of getting an admission offer if you are abreast with the requirements and you meet them.
If during your search on a particular program you come across details about a professor that you'll like to work with, ensure you send a mail or put a call through to him or her. Who knows? They may actually be looking for someone with your background. You could get someone on the admissions panel to put in a word for you.
READ: How Much Does a US Postgraduate Degree Cost?
Just before you decide…
So, let's say you are done with your applications and you've also taken the requisite tests. Then the 'wait'. Right after the wait, you start getting feedback from the schools you have applied to. The responses may be negative or positive. So let's say you get a positive response. Not just one response, but several responses.  How do you deal with this really good problems? How do you choose the right grad school from Nigeria?
For starters, finding an objective solution to this problem is not an easy one. There's no universal standard to guide you on how to make a choice. However, you can take advantage of the following options to eliminate any school that won't be worth your time.
Here goes…
Opportunities
Most, not all, graduate schools have a number of opportunities that can be beneficial to the grad student who seizes them. However, the specific opportunities you are looking for may be a good way to identify offers you should accept. For instance, a school that offers you financial aid and/or scholarships that could help you cover the cost of tuition and other associated costs should be considered.
Then again, if prestige matters to you, you may decide to go for an Ivy League admissions offer. By the way, you are sure to impress your employees with a degree from a prestigious school. So you should take note of that.
Most importantly, you should look out for a school that offers opportunities and provides you with skills that can distinguish in your field. You really don't want to have graduated from a renowned grad school where all you can produce at the end of the program is the degree earned and nothing else.
Check the Program's Website Again
Even if you visited the websites gazillion times before and after you submitted your application, we advise you to visit the website again when you receive an offer. It will be a good opportunity for you see the things you didn't see the last time you check. And more importantly, you get a chance to see what attracted you to the school again. Of course, there may be new information like tuition costs, financial aid, and program duration for new students. You may want to take advantage of as well.
Attend Orientation Programs for New Students
Depending on your location, if you can make it down to the campus for an open house and ongoing classes in your department, kindly take advantage of the opportunity. Attending a class, for instance, will give you a sense of what your everyday life will look like if you accept the offer. It will help you understand the culture and rigors of being a student in the school environment.
When you attend these events, ensure you talk to current students and introduce yourself to members of the faculty.
READ: When Is It Too Late to Go to a Grad School?
Contact Alumni and Professors
Choosing a school over another requires you to have accurate information. And what better way to get information about the program and the school than speaking to graduates and professors in your department?
It's ok if you can't meet them in person because of your location. However, you can get contacts and send a mail or make a call to anyone who may have this information. The information may even include career support that you can get. It may also includde how the courses offered are relevant to your area of interest. You may also learn about the lows of being a student that an alumnus may have experienced.
Take an Inventory of Your Reasons for Applying to the Grad School
This is an effective way to make a choice between two or more schools. Once you are able to prioritize what matters to you and the school that serves you with most of what you want and need, then you can rest assured you will know the school you'll be attending in no time. With this, we bet you now know how to choose a grad school from Nigeria. All the best!