GRE is the acronym for Graduate Record Examination. It is a standardized test that evaluates the verbal reasoning, quantitative reasoning, critical thinking and analytical writing of a prospective international graduate student hoping to pursue a master's program in the US. It is administered by the US-based Educational Testing Service known as ETS. In this article, we shared all you need to know about GRE.
Who Should Write GRE?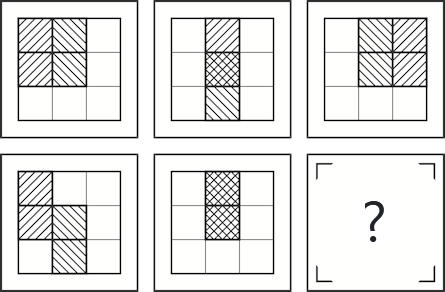 IQ test: what is your IQ score?
How smart are you? →
If you'd like to pursue a postgraduate degree or apply for a fellowship in the U.S, then you should consider writing the GRE test. We say "consider" because the decision to write the test also depends on whether the fellowship or graduate school you are applying to requires the test.
Once you have ascertained this in the affirmative, then you need to plan ASAP on how, where, and when to write the test based on the application timeline.
To learn more, check out this helpful article: Which Should I Take for My MBA Admissions – GMAT Vs GRE
How Can I Register for the GRE Test?
One thing you need to know about GRE is the registration process. You can register for your GRE test either online or using your phone.
Registering Online
If you want to take your test at a test center, then you must have registered, at least, two days before your test date. If you're taking your test at home, however, you can register 24 hours prior.
Now, here are the steps.
Create an ETS account here if you don't already have one or log into your account if you do.
On your My GRE home page, click on the Register/Find Test Centers tab.
You'd have to verify your address. So, do that and proceed.
Now, select your test appointment and select your time zone or confirm as the case may be.
Typically, you'd select a two-month period in which you'd like to take the test and then select your preferred and available test date.
Afterwards, you can now pay on the site.
ETS will send you a confirmation email with details of your test. This will include your test choice, date, center, score recipients, as well as a link to launch your test if you're taking yours at home.
Registering by Phone
To register by phone, you must phone ahead, at least, two days to your preferred test date.
If you're in the United States, Guam, Virgin Islands, Puerto Rico, or Canada, you can call your test center directly at 1-443-751-4820. You can also call Prometric Services at 1-800-473-2255
For those outside the United States, call your appropriate Regional Registration Center. There's a directory with all the relevant contact details here.
After registering, pay for your test.
Once you've paid successfully, you'll get a message with your confirmation number, reporting time, and test center address.
A few important things to note if you're registering for your test online
If you'd like to take your test at home, you must register through your ETS account.
Test takers in Mainland China must register through an NEFA account if they plan to take their test at a test center.
Test takers in Mainland China must visit takethegre.cn/gre-at-home if they want to take the test at home.
If you want to correct an error in your personal data, then you should reach out to GRE services here.
Can I Reschedule or Cancel My GRE General Test Before the Test Date?
Another thing you need to know about GRE is you can reschedule or cancel your GRE test before the test date. However, this is on the condition that you do so not later than 4 days before the test date you selected. If your cancellation or rescheduling is later than this date, then you'll have to forfeit your test fee.
Whether you are rescheduling the test or changing your test center, you'll have to pay a fee of $50. And if you'd like to cancel a test, you will receive only half of the test fee you pay.
The 'no later than 4 days' clause also applies in any of the 3 cases. You can do any of these through your online ETS account or by calling the GRE services beforehand.
How Is it Graded?
All you know about GRE is not complete if you don't understand the grading structure. The GRE General Test scores are reported in 3 sections. Scores from the Verbal Reasoning and the Quantitative Reasoning sections are reported separately on a 130-170 scale in steps of 1 point while the Analytical Writing section score is reported on a 0-6 scale in increments of half a point.
These scores are scaled scores that have been converted from the raw scores to accommodate any variations in the level of difficulty among test editions and the differences in difficulty experienced with the test taker's test that may be introduced by the second-level adaptation.
So, in essence, a given scaled score is a better indicator of the performance of the test taker irrespective of the test section and the date when the test was taken.
A university department or scholarship body can either set a cut-off mark for each section or an aggregate cut-off mark for both the Verbal and Quantitative Reasoning sections with the maximum obtainable score on both sections being 340.
As soon as you are done with the GRE General Test you will be prompted to make a choice between reporting your scores and canceling them. If you choose to report them, then you'll get the opportunity to see your unofficial scaled scores on the Quantitative Reasoning and Verbal Reasoning sections.
What Score Guarantees a Scholarship?
Would you be applying for financial aid alongside your postgraduate application? Then you'll need to work towards achieving high GRE scores.
It is important to note, however, that GRE scores aren't the only determinants of whether or not you'll get financial aid. The decision panel will also consider your past academic achievements, personal statement, GPA, and leadership skills among other factors.
Nonetheless, whether it is for admission or scholarship application, GRE test scores speak about an applicant's persistence and dedication to do excellently well in a graduate school.
This is a fair conclusion because if you can devote your time to attaining high scores on the GRE, it is very likely that you will be as devoted when you are in graduate school and thereafter.
What Schools Admit With GRE?
Another thing you need to know about GRE is how it affects your admission prospects. While we can only give you close to accurate information about the schools that admit students with GRE, the onus is on you to actually check to see if the school you are applying to falls into that category.
Harvard Law, for instance, used to accept only LSAT. However, in 2017, it started to accept GRE scores as well. On the other hand, there are many schools in the US that either no longer require GRE scores or de-emphazie the need for the test except when applying for funding.
So, it is always best to work with updated information which you can get on the school's official website.
However, based on statistics, 60% of the grad schools in the U.S list GRE scores as a requirement for applying for a postgraduate program.
When Will My Scores Get to Score Recipients?
According to the ETS website, you will receive your official GRE test scores between 10 to 15 days after you've taken the test. You'll also be able to check out your official scores in your ETS account at about that time.
So, before you select a test date, we advise that you match up the score reporting timeline with that of your score recipient.
For instance, say you are applying to the University of XYZ whose application closes on the 4th of November. If you want your test scores to get to this school right on time, then you will do well to select an available test date between the 18th and 20th of October or even much earlier to avoid missing the deadline.
To help in your planning for your grad school application, kindly check out: The Ideal College Application Timeline
That said, some schools might receive GRE scores even well after the deadline. But in such cases, this is stated clearly in the eligibility criteria for the program to which you wish to apply. You will do yourself a lot of good to actually look out for this important bit of information before you make a choice so that you don't miss out on a great opportunity to further your education.
You can also decide to take the computer-delivered test as many times as you want. According to the ETS's rule, you can only take the test once every 21 days in a continuous stretch of 365 calendar days or 12 calendar months.
This rule also applies when you cancel the scores on a test you may have taken before.
On the other hand, you can write the paper-delivered test as often as it is available.
READ: Last-Minute GRE Test Tips: What You Should Know Before the Test Day
How Many Score Reports Will My Test Fee Provide?
Your test fee gives you the option of sending 4 score reports without extra charges. But if you'll like additional score reports then you'll need to pay an additional fee of $50.
ETS also offers GRE General Test takers the opportunity to send their best scores to recipients with its ScoreSelect® option. It allows you up to five years to decide which of the scores you want your recipient(s) to see.
So, How Does This Work?
On the test day, you are at liberty to send your scores immediately after the test or choose one from your most recent or all test administrations in the last 5 years.
After the test date, bearing in mind that additional score reports attract a fee of $50, score reports can also be sent from the most recent, any, or all of the General Test administrations.
Irrespective of what option you choose and when you choose it, the selection is by specific test dates. This means your scores will be from the same testing session. So, you can't pick a score from the Verbal Reasoning of one section and pick the scores from the Quantitative Reasoning section from a test taken at a different date. All scores must be from the same test.
Then again, if you didn't do so well on a certain test, you shouldn't worry about it getting to your score recipient. This means apart from the scores you authorize ETS to send to your recipients, the recipient will never know if you took additional GRE tests.
What Programmes Require a GRE Score?
With all you need to know about GRE comes the big question, "Does my programme require a GRE Score?" GRE test scores are required for postgraduate programs across many fields. Below is a field-wise representation of those who took the GRE test within an 8-month time frame:
Life Sciences – 18%
Physical Sciences – 11%
Engineering – 12%
Social Sciences – 18%
Humanities and Arts – 8%
Education – 4%
Business – 3%
Other fields – 25%
Nonetheless, you will do well to ensure that the graduate school or the fellowship you are applying to has listed supplying your GRE test scores as a requirement for considering your application.
What's the Best Way to Prepare for a GRE?
The GRE test is no child's play. And considering the fact that you can only write it once every 21 days, a great deal of studying should precede writing it. You need to draw out a realistic study plan and then work diligently with it. You may choose to create a study group of prospective test-takers or enroll at a recognized GRE study center close to you.
Then again, having the right books and resource materials makes studying easier.
You also need to decide on how long you need to study before the test date.
Some test-takers, especially those in the engineering field may not require so much time studying for the Quantitative Reasoning section because it is a familiar area. However, you need extra time to master the important words and their meanings in the Verbal Reasoning section. The Analytical Writing section would also require some practice to get familiar with the technicalities of the style of writing.
Whatever you do, ensure that you work within a realistic time frame while considering the application timeline of your prospective grad school.
That's all you need to know about GRE preparation. Meanwhile, check out this helpful article on the quantitative section of the GRE: How to Ace the Quantitative Questions on the GRE Test.
Which Centers Provide Tutelage for GRE?
There are several centers that provide tutelage for GRE across the country and you can find a good list here. Pay attention to the ones we have verified as they are the centers that our team has visited and can vouch for. For those we have not verified, you can check them out nonetheless.
What Are the Best Books for GRE?
Now you've read all you need to know about the GRE, you need to prepare for the exam in the best way posssible. There are different resource materials available for prospective test takers who want to prepare for the test. Among these materials is the ETS PowerPrep software that closely imitates the actual GRE test so that test-takers can have a feel of a real test under examination conditions.
Currently, ETS is the only source of GRE past questions. However, several companies have also provided courses and unofficial resource materials that have been invaluable to test takers.
You may like to check our reviews on the best GRE prep books and where to buy them.
Are There Accommodations for Health-Related Needs and Disabilities?
ETS provides services and accommodations for test-takers with health-related needs and disabilities who meet its eligibility criteria.
Do you have a health challenge that may require you to take extended or extra breaks, or requires you to bring snacks, beverages, or drinks to the center? Then, you can make a formal request for that before the test day.
What You Need to Do
To apply for your needs to be catered to so that you can have as much comfort as you can possibly get while writing the test, there are a few things to note.
First, you need to get all the requisite information from the Bulletin Supplement for Test Takers with Disabilities or Health-related Needs which contains the forms and instructions you'll need to make a request.
Then you'll find more important information in the GRE Information Bulletin and registration forms.
Thereafter, you are to send all completed request forms through one of the following media:
Online
Applying for accommodation online is straightforward. You only need to log in to your ETS account, go to the homepage, click on the icon tagged 'GRE Accommodation Status/New Request' in the 'Test Takers with Disabilities or Health-Related Needs' section, and follow the instructions.
Mail
ETS Disability Services
P.O. Box 6054
Princeton, NJ 08541-6054 U.S.A.
Courier Service:
ETS Disability Services
225 Phillips Boulevard
Ewing, NJ 08628-1426 U.S.A.
Email
disability.reg@ets.org
Be informed that you can only be scheduled for the GRE general test after your accommodation request has been approved. You are to wait for this approval email before proceeding to the registration process.
Moreover, you must submit your request early enough. We also advise you to submit all forms at once because. Typically, it takes about six weeks for the documents to be reviewed before they are approved.
Additional documents sent in after the first submission will take another 6 weeks to be reviewed.
If you don't receive feedback at least 4 days before your scheduled test, then you should check in with the ETS Disability Services.
Note that the forms differ with test type. For instance, the form for the paper-delivered and computer-delivered tests are not the same. And of course, since you will be writing the GRE general test, ensure you don't download the forms for the GRE Subject Tests.
You can find all forms on the GRE website for easy download.
Finally, Must-haves and Mustn't-Haves for the Test Day
There are a few things you'll need to note before the D-day.
First, test centers are often quite cold. So, we recommend you dress in a way that you can conveniently adapt to whatever room temperature greets you on arrival at the test center.
For those little albeit important exercises before the test commences, we advise you to ensure that you are at the test centre 30 minutes before your scheduled testing time. If you arrive late, you won't be allowed to write the test, and they won't refund your registration fee.
They don't allow food, snacks, music players, mobile phones, calculators, weapons, tobacco, and personal items at the test centre. If you must have something to eat based on health grounds, then ensure you visit the ETS website for procedures on accommodation requests.
Do not forget to bring your ID with you. It must be physical and not photocopied. Also, it must contain a recognizable photograph, your signature, your first and last name exactly as you entered them when you registered. Lastly, it must be issued by the government.
Note that you cannot use an electronic ID or present your ID on your phone or any other device.
There you go! That's all you need to know about GRE. We hope this helps you in preparing for your exam. Best of luck!