When looking at the most attractive countries for people to migrate to, Australia definitely falls among the top ones. The reason for this is not farfetched – it is a highly developed country, with an equally high standard of living, a high-income rate, job security, and relatively high political and civil stability. Australia is also a very interesting place in terms of geography, diversity, weather, and natural attributes, and is one of the most livable countries globally.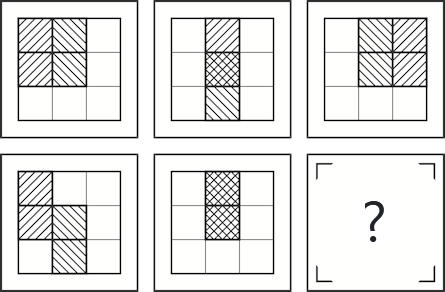 IQ test: what is your IQ score?
How smart are you? →
With all these and more, we are not surprised that you are considering migrating to Australia to work as a doctor from Nigeria, and we are here to help you with all the necessary information that you might need.
Your Prospects as a Doctor from Nigeria
You might be wondering, "how good are the prospects for me if I move to work in Australia"?
Well, we can say the prospects are quite good. The demand for doctors in Australia is pretty high, hence, you stand a good chance of being able to move there to practice your profession.
To clarify further, the high demand is not so much about a shortage of doctors in terms of numbers, as much as it is about the poor distribution of these doctors across the cities and rural areas. Most of their own doctors prefer to work in cities, leaving the other areas relatively underserved. Therefore, if you are willing to work away from the cities, you have a lot of space and opportunities that you can take advantage of. This is not to say that you can't possibly work in the cities too at some point if you so wish.
Mind you, the effects of the COVID-19 pandemic have also put a toll on the health sector and migration system in the country, just like many other countries. To tackle these challenges, the Australian government published a list of priority skilled occupations, and medical roles are among them. This means that as a doctor seeking to move to work in Australia, you have quite a good chance. 
READ: A First Time Traveller to Australia; Things You Should Know!
Average Salary of Doctors in Australia
A major motive for many seeking to make the move is the higher salary rates for doctors in Australia when compared to doctors' salaries in Nigeria. Let's take a look at the average range to determine if it migrating to Australia is really worth it.
According to Talent.com, entry-level medical officers in Australia earn an average of approximately $135,000 per year, while higher experienced positions can go up to approximately $244,000 per year. Here's a further breakdown below (rounded up to the nearest dollar, and current as of May 2022).
Health Officer – $83,000
Physician Assistant – Certified (PAC) – $77,000
Pathologist – $92,000
Resident – $105,000
Dentist – $141,000
Doctor – $171,000
Working in Australia as a Nigerian Doctor 
Before migrating to Australia as a doctor from Nigeria, you need to understand how the system works. The health system in Australia is regulated by the Australian Government Department of Health. This department is in charge of policies and programs to ensure good and affordable healthcare is delivered to the citizens. Since you want to get into the Australian health system, you should read more about its processes here. 
As a Nigerian doctor looking to work in Australia, you automatically fall under the International Medical Graduate (IMG) category. As an IMG, you do not have much flexibility in choosing where you get to work in Australia, due to the need to fill the demand for doctors in priority areas. These priority areas are rural, regional, or remote areas that do not have enough doctors to cater to their health needs, and as such, IMGs are first posted there.
It is not a particularly bad thing, however, as there are lots of perks associated with working in these areas. These include a relatively low cost of living compared to the cities, more job opportunities for you as an international doctor, community support, and other incentives such as the Workforce Incentive Program, aimed at improving access to quality health care in priority areas, by encouraging medical professionals to work in these areas. It would also be easier and faster to stand out with your skills and competencies and by extension, access even better and higher opportunities, over time. 
READ: How to Apply to Work as a Doctor in the UK from Nigeria
How to Migrate to Australia as a Nigerian Doctor 
To migrate to Australia as a doctor from Nigeria, you need to meet the minimum requirements, which are:
1. An Acceptable Medical Degree
You must be able to present a medical degree obtained from an institution recognized by the World Directory of Medical Schools. To search the directory to see if your school belongs, click here. Not only that, but the Australian Medical Council must also reckon with your degree. The Australian Medical Council deals with all issues that have to do with medical education and training.
2. A Job Offer A Job Offer
Unlike other countries like the UK where you would need to go through other processes such as registering with the council, before finding a job, the Australian process requires you to get a job offer first before council registration.
As an IMG, you can apply to both public and private hospitals, however, as stated earlier, there are still location restrictions to the priority areas. You can find more about these areas in need of doctors here.
Possible roles for you can be as a specialist doctor, a non-specialist doctor, or a doctor-in-training. Securing a job can take up to some months before it comes through, therefore you have to keep trying and not get easily discouraged.
To aid your job search, you can explore sites like:
3. Registration With the Council
Once you secure a job, the next step is registering with the Australian Medical Council. Without this registration, you are not authorized to practice as a doctor in the country, thus it would be illegal to see patients.
You can register through one of three pathways:
Standard Pathway: This applies to the general registration of international doctors with the medical board. It involves writing a multiple-choice exam as well as a clinical examination or workplace-based assessment to test your skills and knowledge. 
Competent Pathway: here, you apply directly to the medical board, as an internationally trained non-specialist, though this could be used by specialists too. However, this will just result in a general registration, and not result in a specialist recognition. As with the Standard Pathway, you must meet the assessment requirements for this pathway. 
Specialist Pathway: this pathway is specific to international specialists or specialists-in-training. This is very useful if you're a specialist trying to get a position in an area of need (where they need your particular specialty), or you're trying to meet the Australian comparability standard with your international training. Specialists who want to just visit or train for a brief period in Australia would also need to register under this pathway. 
4. English Language Assessment
Proof of English Language proficiency is essential for your registration to work in Australia as a doctor. Both the Australian Health Practitioner Regulatory Authority (AHPRA) and the Medical Board emphasize good English language skills, as this will enable you to practice effectively and safely, seeing as you need to communicate well as you carry out your work. The proficiency tests accepted by the board are as follows:
Academic IELTS (minimum score of 7.0 overall, with a 7.0 minimum for each component too).
TOEFL iBT (minimum score of 94 with a minimum of 24 each for listening and reading, 23 for speaking, and 27 for writing).
OET (minimum of a B grade in each component).
Academic PTE (minimum of 65 overall, with 65 minimum for each component)
5. Visa Application
To get the right to move and work in Australia, you must obtain your visa. You can apply for the Employer Nomination Scheme visa, Regional Sponsored Migration Scheme visa, and, the Skilled Nominated visa. Carry out due diligence to ensure that you put in for the right one. The Australian Home Affairs website (https://immi.homeaffairs.gov.au/visas/getting-a-visa/visa-finder/work) is a great resource.
You must also ensure that other travel documents like your international passport are available. You wouldn't want to miss out on the opportunity just because you don't have a passport, would you?
READ: How to Get an International Passport in Nigeria
Conclusion
Migrating to work in Australia as a doctor from Nigeria can be a tasking process, but it is highly rewarding. Save up if you need to, and start working towards it early. Best of luck!