Australia is one of the top go-to countries for different students all over the world including Nigerian students, as adapting, and other such things are relatively easier; thanks to Australia's multicultural system. Yes, just like Canada.
However, the fact that Australia is an Anglophone country and seems to be a blend of both British and American heritage might get many tricked into thinking that migrating into the Australian culture will be one smooth ride.
Well, we are not saying that it's going to be the hardest thing you'd ever do in your life, but as a first time traveller to Australia, there are definitely some things you must know just before you move.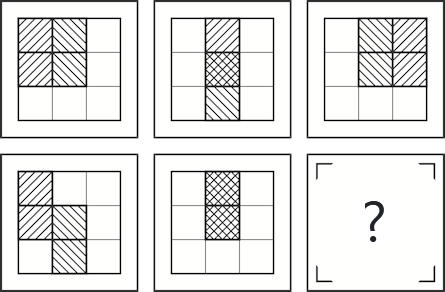 IQ test: what is your IQ score?
How smart are you? →
Luckily, our experts have done a whole lot of in depth research so we kinda know one or two things about this. So, if you're ready, let's get things kicking.
Australia in a Jiffy
Let's start with the basics for a first time traveller to Australia like you. You probably might not have fully realized the fact but Australia is the only country in the world to occupy an entire continent. Yep! It is that large!
It occupies about 7.7 million square kilometers of land area. Despite this very large landmass that will comfortably swallow Nigeria's land mass of about 924, 000 square kilometers, the population of the country/continent will be comfortably swallowed up in Nigeria's about 5 times over.
The Australian population, as at this year, is only a little above 22 million people, while Nigeria stands at about 160 million. Funny stats, don't you think?
Anyway, like we earlier said, Australia has a rich cultural heritage brought about by the enrichment and immigration of about 200 nations which have found sanctuary in the arid lands of Australia.
It has six states or territories as you might also call them, and they are: New South Wales, Queensland, Victoria, Tasmania, Western Australia, and South Australia. Some of its most popular cities include Sydney (the biggest of them all), Brisbane, Melbourne, Perth, and Adelaide.
One of the biggest and most notable things going for Australia is its rich ecosystem of different unique flora and fauna. If you're lover of National Geographic, then you should know that Australia is definitely one country that frequently pops up when it comes to animals such as the platypus, the koala, the kangaroo, and the spiny ant eaters.
They have over 700 species of birds. You can't find about 400 of them anywhere else in the world, like the large, flightless emu. You also find some of the rarest plant species in Australia too. So, nature lovers, this is definitely one place that will intrigue you.
READ: Working in Australia as an International Student
Cultural Values in Australia
Every first time traveller to Australia needs to understand their culture. Australia is one country where equality and egalitarianism are enthralled as values. It uses its high level of cultural diversity as a force for unity in diversity.
Everyone in Australia has the right to a "fair go", that is the right to become and achieve by giving your best shot at your talent, or work. They do not determine success by social hierarchy or favouritism over there as we frequently see in Nigeria. In essence, anyone can make it, regardless of his background, beliefs, gender, or affiliations.
This underlying current is what has powered the Australian culture for a very long time now.
Based on what we have said so far about the Australian culture, you can deduce that male chauvinism, and misogyny aren't part of the culture at all, either spoken or unspoken.
Although the Nigerian culture is slowly becoming less chauvinist to the males, the blatant preference of the male gender to the female is one that is still very popular on the scenes today. So, it might come as a bit of shock, or might even be laughable to some Nigerians when they observe an average Australian household.
Both husband and wife share domestic duties, and work (a rare occurrence in Nigerian families where the woman or the help take care of that). The roles in the family are very balanced as both work as well as take care of the domestic chores.
Social Life for a First Time Traveller to Australia
Aussies are generally friendly, open, and very informal people. They tend to value relationships a lot and also appear to be very easy-going. Australians love to socialize and you should get ready to be invited more than a few times for "Barbie" (barbeque) where you'd normally have to bring your own drinks.
Now, even though you're supposed to bring your own drinks with you, it's still necessary to call the hosts to ask what else they'd like you to bring. It's just typical Australian culture, that is admittedly a bit foreign to the Nigerian culture.
Gift giving is also another part of Australia's social customs. Aside coming along with something when invited to eat at someone's place, giving gifts at festive occasions like Christmas, or birthdays are normal, and expected.
Also, bear in mind that gifts are opened the moment they are received. So, always ensure that you bring a worthy gift that you wouldn't be embarrassed by, cos there will be no place to run.
Meeting and Greeting for a First Time Traveller to Australia
When meeting someone for the first time in Australia, it's pretty important that you shake the right hand after you're introduced.
And unlike the American and British settings where it is somewhat disrespectful to refer to someone by their first names alone on the first meeting, Aussies find it overtly formal not to. They usually introduce themselves and/or others on a first name basis.
Even at school, most lecturers are referred to by their first names among students. It's quite a different setting from Nigeria, the UK, and the US.
You could still address people by their title and last names but you'll find that people find that over the top. Sooner than later, you would drop the habit, especially after seeing that you're the only one keeping it up, and sounding weird while at it.
Australian Language
As a first time traveller to Australia, you need to understand their language. It might be surprising that we are discussing language as one of the potential culture shocks, seeing as Aussies speak English. But then there are a few things you need to know about the Australian English.
The first is that Australians do not like to waste unnecessary time saying something when it can easily be shortened. That is to say that most of the words in the dictionary have been shortened by Australians for faster communication.
At first, it might seem strange, and in fact, a little difficult to communicate. But you will pick it up with time. When stuck, just try to think of what the word could possibly be if a few letters or syllables are added to it. That should help you float for a bit till you catch on.
But for the time being, we will furnish you with a couple of key phrases that you should get familiar with just before you go
Arvo
Can you guess what this is? Well, it's actually afternoon. So, when someone says to come around by arvo, they mean that you should come by in the afternoon.
Barbie
This is a constant faithful in Australian socialization. If you really think about it, you can guess what it is already. Yes! Barbeque!
When invited for a Barbie and you are told that it's "BYO", it means you should bring your own drinks. We already talked about the etiquette of eating over at someone's place. So, bear that in mind when going for Barbie at a host's place.
Cheers
Just like in the UK, "cheers" can have a variety of meanings. It could be 'thank you", "you're welcome", and "goodbye". Or even the more conventional way Nigerians know it: as a toast when taking a drink.
How Are You Going?
This is a common greeting, pretty much like "how far?" or "how the go dey go?" in Nigerian parlance.
Barrack for
To support or cheer for someone or a group.
Shout
This is pub language and it means to buy drinks for someone or a group. So, if someone shouts a round at the pub or at the party, then he's buying drinks for everyone. Normally, everyone is expected to take turns in shouting rounds.
READ: Accommodation Options for International Students in Australia
Fun Facts About Australia
Now to other somewhat fun facts you should know about Australia
They Love Coffee!
This is an important point you need to know as a first time traveller to Australia. Probably coming second place to only New York, Australia is one country that loves its coffee. To them, java is a real major deal. You'd find whole blogs and zines dedicated to sourcing out the best coffee around.
Cafes aren't hard to find at all, as they are scattered along short lengths of different streets and especially in a school environment.
It's very common to see students hanging around the lawn, reading or doing something else with a cuppa in hand. You most likely won't be able to beat them, so get ready to join them.
They Are Sports Fans!
Pretty much like Nigerians, Australians are huge fanatics! You won't need to be told when it's the Australian Football League or the National Rugby League seasons. All over the streets, in the buses and schools, different teams loyals will be decked in their favourite team's gear.
When a game is on, the streets are practically empty, like some apocalypse of some sort took place. That's how fanatic they can get.
If you don't have a team you support, you could feel a bit left out. It is a very big part of the social life over there.
Early Nights for a First Time Traveller to Australia
Most stores close at 6 ish, so after then, it might be a bit difficult to get a bite. Those who live in rural areas in Nigeria might be used to stuff like that. But for those who live in the cities, this might be a significant concern for them.
That means, you must stock up so that you can always have a bite anytime you want, especially ye notorious midnight snackers.
It is also an opportunity to break the bad habit of late night snacking. It's never too much to eat healthy.
Post-COVID Travel Policies
Right now, you need to present a number of health certificates to be able to enter into Australia.
First, you need an overseas vaccination certificate. You also need a Digital Passenger Declaration, which must be completed 3 to 7 days before your departure date. finally, you also need a negative COVID-19 test result. So, be sure to have these documents on hand.
Wrapping Up
So, it's a wrap from us here. That's all you need to know as a first time traveller to Australia. We've given you the major hiccups to the blending into the Australian culture and how to navigate them.
Other aspects we didn't talk about are quite minor. You'd learn to work around them on your own without causing yourself too much of an embarrassment.
We wish you the very best as you make your way to Australia to begin a new phase of your life! Be prepared to enjoy it and you will. Cheers!
Did this post help you? Why not share with friends? Toodles…