Do you want to travel abroad for study, work, or vacation? The first step in your travel plans is to get an international passport from the Nigerian Immigration Services (NIS). Do you know how to get an international passport in Nigeria?
An international passport is a travel document issued by the government that verifies your identity and nationality.
This small booklet contains your name, photo, place, date of birth, date of issue, expiry date, and signature. You can't travel abroad without this booklet.
Types of International Passport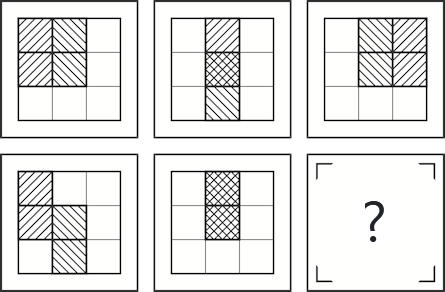 IQ test: what is your IQ score?
How smart are you? →
There are different types of international passports the Nigerian Immigration Services issues to applicants. They include:
Standard Passport
It is also known as a regular or ordinary passport. The immigration service issues this type of passport for regular travels for work, study, and business trips. The passport is usually valid for 10 years.
Collective Passport
This passport is issued to a group of people traveling abroad together like a girls' trip, school excursion, business summit, or tour group.
ePassport
An e-passport is also called an electronic passport. It looks like a regular passport booklet but has an electronic chip on its cover. This electronic chip contains all your information and protects you from passport fraud.
Official Passport
This type of passport is issued to government employees. It shows that you are traveling to represent your country in an official capacity.
Emergency Passport
This is also known as a temporary passport. It is issued when your passport is lost or stolen, and you don't have time to apply for a new one.
International Passport Application Fees
Before applying for your international passport in Nigeria, you need to know what it would cost. The fee you will pay for your passport application depends on your age and booklet type. You can check the nearest immigration office for the current rates.
Fees for Applying in Nigeria
| | | | |
| --- | --- | --- | --- |
| Booklet Type | Age 0-17 | Age 18-59 | Age 60+ |
| 32 Pages | ₦8,750 | ₦15,000 | ₦8,750 |
| 64 Pages | ₦20,000 | ₦20,000 | ₦20,000 |
Fees for Applying in All Embassies, Consulates and High Commissions
| | | | |
| --- | --- | --- | --- |
| Booklet Type | Age 0-17 | Age 18-59 | Age 60+ |
| 32 Pages | $65 | $94 | $65 |
| 64 Pages | $125 | $125 | $125 |
READ: How to Apply and Get a Nursing Job in the UK From Nigeria
General Procedures for International Passport Application
Follow these simple steps to apply for your international passport in Nigeria.
1. Fill out the Application Form
2. Visit the Nigeria Immigration Service (NIS) Portal Home Page.
3. Click on 'start a new application' to apply for a new passport.
4. Fill in all the details in each column of the Application form (passport type, personal details, contact information, and next of kin). 
Please note that if you provide any false information, your passport application may be delayed or outrightly declined.
5. After filling out the form, check the box that confirms all the information provided is accurate. 
6. Afterwards, click on the 'Confirm and Pay Now' or 'Confirm & Pay Later' icons. 
Select your preferred payment option. You can pay online in naira or dollars.
If you are paying in Naira, select either the bank, credit or debit card payment method.
Bank Payment
To pay at the bank, choose one of the designated banks from the list provided on the site and click on 'Continue'.
1. Click on the 'Payment Acknowledgment' icon to print your payment acknowledgment slip bearing your transaction ID, application ID, and reference number. 
2. Go to the bank with a copy of your Payment acknowledgment slip and pay. 
3. When you pay at the bank, make sure you collect an approved payment platform provider receipt bearing a 'Validation Number'.
You will use that validation number to confirm your payment on the immigration portal.
Credit or Debit Card Payment
1. To pay with a credit/debit card, login into the immigration portal and click the 'Pay' button. 
2. It will display your application details. Click on 'Continue'. You will be redirected to the 'Value Card' payment page. 
3. On the 'Value Card page, add your card details and click on 'OK' to pay. 
4. After payment, your 'Validation Number' will be generated. Save your Validation number. 
5. Click on the 'Print the Receipt' button to print your payment receipt.
Paying Outside Nigeria
If you're processing your passport outside Nigeria, you can pay in US dollars.
Select the pay in dollars option, and you will be redirected to an approved payment platform to pay in dollars and complete your application.
Validate Your Payment
After payment either via bank or credit/debit card, go to the Nigerian Immigration Service Portal to confirm/validate your payment.
1. Click on 'Query your Application Payment Status' and enter your application ID, reference number, and validation number. 
2. Click on 'Search Record' and it will redirect you to the applicant's details page where you can generate a date for your interview.
3. Print your NIS e-receipt and acknowledgment slip. You will need them for your interview.
4. Generate Your Passport Guarantor's Form
5. Go to the Nigeria Immigration Service (NIS) home page.
6. Click on 'Passport Guarantor's Form'.
7. Enter the reference number and application ID generated on the acknowledgment slip. It will automatically generate your guarantor's form. 
8. Click on 'Print' to print the first and second page of the guarantor's form.
Book an Appointment for Your Interview
1. Go to the NIS home page. 
2. Click on 'Book Appointment'.
3. Enter your application ID and reference number. 
4. Choose one of the available application slots. 
5. Confirm your appointment and get ready for your interview.
Documents Needed for Your Passport Interview
These are the documents you need for your Passport interview.
National ID card or a letter of identification.
Local government identification letter. 
Birth certificate/age declaration.
Two recent coloured passport photographs.
Guarantor's form sworn to before a commissioner of oaths, magistrate, or high court judge.
Marriage certificate where applicable.
Police report in case of a lost passport.
Passport application form.
Application payment receipt.
Acknowledgement slip.
Now, you can proceed to the nearest Nigeria Immigration Service (NIS) office with the relevant documents for your passport interview. Best of luck!