One of the top countries to work in as a nurse is the United Arab Emirates. This is because nursing is a high-demand occupation in the country. As a country with a population of over 10 million people and quite favourable to businesses, you have different hospitals and clinics springing up all the time. In this article, we will show you how to get a nursing job in the UAE.
Why should you choose to work in the UAE as a nurse?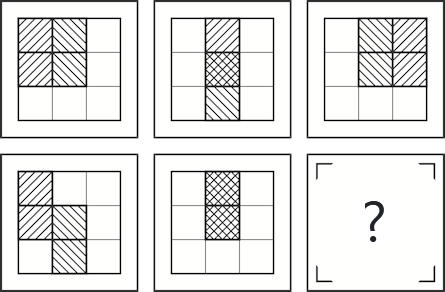 IQ test: what is your IQ score?
How smart are you? →
First, at the time of writing this post, your salary as a UAE resident is not taxed. Secondly, three emirates in UAE(Abu Dhabi, Sharjah, and Dubai) ranked among the top 10 safest cities in the world in 2021 according to Numbeo's Safety Index 2022. Who wouldn't want to live in a country with such safety reports?
So, the next question should be how do you get a job a nursing in the UAE?
Here, we will be looking at the different steps you need to take to get a nursing job in the UAE.
Let's look at them together.
READ: How to Apply and Get a Nursing Job in the UK
Nurses' Expected Salary in the United Arab Emirates
One of the most important pieces of information for anyone looking for a nursing job in the UAE is how much they would earn while working in the UAE. We have mentioned earlier that the attractive point of working in the UAE is the ability to earn high and pay low or no taxes.
As much as the salary you can receive as a nurse is dependent on the organization you are working for, the emirate you are working in and the position or title that you are holding, the general salary band is impressive enough to keep you motivated.
The average salary of a nurse in UAE ranges between 5,000 – 20,000 AED ($1,400 – $5,000) monthly. Other benefits that come with your job include accommodation, visa processing, insurance, and annual leave travel allowance. Some organisations may even cover your daily transportation to your place of work.
Now that you know what the salary range is, we believe that you are ready to learn about the process of application.
We will start by looking at the different bodies that qualify nurses to work in UAE.
Different Qualifying Bodies for Nurses in UAE
Because the UAE is a union of 7 different emirates, most emirates have their own health ministry. They also operate their own assessment and qualification of health practitioners. There are 4 main bodies responsible for certifying health professionals. These bodies are:
As the name implies, this is the body in charge of certifying nurses looking to work in Dubai. They perform a DHA exam online, and you must pass the exam before you can be certified to work in Dubai.
This exam body conducts examinations for all health practitioners willing to practice in Abu Dhabi or Al Ain. As is with the DHA exam, this is also an online exam. You must not be in the UAE to write it. without being present in the UAE.
This is the exam conducted for health practitioners willing to work in the other emirates apart from Dubai and Abu Dhabi. These emirates are Sharjah, Ajman, Fujairah, Ras Al Khaimah and Umm Al Quwain. Unlike HAAD and DHA exams, you need to be present in the UAE to write your MOH license examinations.
DHCC is an area in Dubai that has a cluster of hospitals and clinics. It is known as the medical city. To be able to work in any of the hospitals found in DHCC, you need to write and pass the DHCC license examination. You must write this exam in person in Dubai.
How To Get A Nursing Job in Dubai and Apply For DHA License
We will be going in-depth to talk about how to apply for your DHA licensure exam from Nigeria and get a nursing job in the UAE.
Let's walk you through the process.
To start your registration process, you need to
Have completed an accredited nursing or midwifery program with a MINIMUM of 3 years duration in training.
Hold a minimum of Basic Life Support Certificate
Have a MINIMUM of 2 years post-registration experience.
You must not have had more than a 6-month gap between your practice in the last 2 years.
Step 1 – Prepare All Documents
Here are the required documents you must submit to get a nursing job in the UAE.
A recent photograph (passport size)
Copy of your valid passport
Birth certificate
Your educational qualifications – This includes WAEC/NECO certificate and nursing school transcripts.
Your experience certificates – This can come as reference letters from two members of staff from your place of work.
Practice license or registration – This can be gotten from the Nursing and Midwifery Council of Nigeria (NMCN)
The Good Standing Certificate (GSC) – This can be gotten from the Nursing and Midwifery Council of Nigeria (NMCN)
Authorization Letter for DHA – you will be able to download this towards the end of your online application where you will have to download a file, affix your signature on it, scan it, and then upload the file.
A medical fitness test in case the applicant is aged 65 and above. You can get this done at any of the visa medical centres in Dubai.
When your DHA license application is approved, you also need to submit:
An offer letter from your recruiting facility
A malpractice insurance certificate from your recruiting facility
Kindly note that all your documents need to be authenticated by the Ministry of Foreign Affairs in Abuja and your educational documents need to be authenticated by the Ministry of Education.
Step 2 – Create A Sheryan Account
The Sheryan portal is where you register for your licensing. You can do this through the DHA Single Sign On Portal or go directly to the Sheryan Portal to create an account.
For DHA Portal:
Visit the DHA "Single Sign-On" portal
Click on "Register New Account"
Enter the required information
Click "Register"
You will receive account authentication details via email.
For the Sheryan portal:
Create your account and then you will be directed to the Online Registration and Licensing
Upload your documents with the document title that generally describes the file e.g., Passport, Passport Photo, Transcript of Records, etc.
Step 3 – Wait and Receive Your Eligibility ID
You will need to wait for up to 6 weeks for your uploaded documents to be pre-evaluated. You would be able to use your Sheryan account to monitor your document evaluations status and to know when all evaluation has been concluded.
Please, note that you will need to pay for DHA registration fee of AED 200 ($58) at this point.
As soon as your pre-evaluation is done, you will get a link to register for your Primary Source Verification (PSV) and Prometric CBT test.
Step 4 – The PSV And CBT Assessment
DHA has partnered with Dataflow Group to assist with the Primary Source Verification of all documents that you uploaded in Step 2. This would cost AED 724 ($207).
As a nursing applicant in Dubai, you must undergo a Computer-Based Test (CBT) that tests your knowledge of nursing and how qualified you are to work as a nurse in Dubai. This is a 2-hour, 70 multiple choice questions exam, and you are expected to score, at least, 60% (get 42 questions right) as a pass mark.
The exam is conducted by Prometric. As much as it is an online exam (which means that you do not have to travel to Dubai to write the exam), you still need to find a testing centre where you can go and write the exam. To locate a testing centre near you, you can contact the organization HERE (scroll down to the Contact by location section and select EMEA – Europe, Middle East, and Africa and pick the contact for Africa from there).
This exam costs AED 260 ($75).
You should get your results within 5 working days.
Note that you must pass this exam in a maximum of three (3) seatings. If you fail after your third try, you will have to show an additional study before you will be allowed to try again.
Once you have passed the examination, your Sheryan Account will indicate that you have passed and if your PSV was also successful, you will be notified that you have scaled through this stage.
Step 5 – Receive Your Eligibility Letter
This is the letter you would use to apply for jobs in Dubai. As soon as you pass your PSV and CBT, you will receive your Eligibility Letter and that would be time to say "congratulations. You have crossed the hurdle." With your eligibility letter, you can ow take the next step in the process which is
Step 6 – Travel to Dubai
If you have already gotten a job while still in Nigeria, this step will go quite easily for you because your employer may take care of all of your travel expenses and accommodation. However, if you do not have a job yet and you are planning to travel to Dubai to start applying for jobs, send us a message and we can help you with travelling and settling in before you begin your journey as a new resident of the United Arab Emirates.
Step 7 – Activate Professional License
After you have gotten your job, you would need to activate your license. You can do this on your Sheryan Account. You would need to:
Apply for DHA license activation
Submit your offer letter and malpractice insurance certificate (this
Pay license activation fees of AED 1000 ($286). Your employer can also handle this.
After activation, the DHA will issue an interim license till the time the original one is available.
Conclusion
We trust that this post has given you the necessary information about applying for nursing jobs in Dubai and getting your DHA License. The next step is to begin the process. If you are at a loss on how to begin the process, do not hesitate to reach out to us. We can work with you and guide you on how to go about the process. Contact us here today.
If you are yet to sign up for our newsletters or activate our notifications, do so now so that you can be notified of every one of our posts that may be of interest to you as we publish them.
You can also ask any questions you may have in the comments, and we would be happy to respond to you as soon as we can.
Be on the lookout for our article on how to apply and get a license from the other UAE qualifying bodies.