The global health crisis caused by the pandemic has led to an increased demand for skilled health workers, and the UK is not left out. More than ever before, the UK needs more doctors to meet the high demands in the health sector. This demand led the UK government to create pathways for skilled foreigners to move to the UK to practice medicine.
For Nigerian graduates, moving to the UK to work as a medical doctor can be challenging, especially because the timelines may be longer than expected. Not to worry, this step-by-step guide will show you all you need to know and do to successfully move to the UK as a medical doctor.
Do you want to know how to get work as a doctor in the UK from Nigeria? Then, keep reading. In the rest of this article, we will show you what working as a doctor in the UK entails, how much you can expect to earn, and how to secure a role as a Nigerian-trained doctor in the UK.
Working as a Doctor in the UK from Nigeria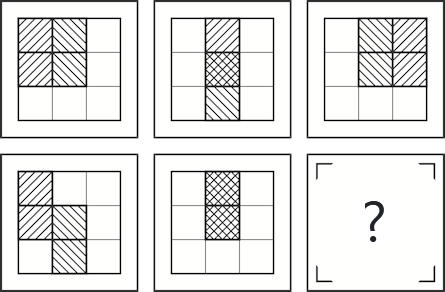 IQ test: what is your IQ score?
How smart are you? →
To get work as a doctor in the UK from Nigeria, you need to understand how the system works. The UK healthcare system is mostly run by the National Health Service, NHS. So, most foreign doctors will work as employees of the NHS. Because this agency is backed by the government, working as a doctor in the UK isn't one of the highest paying jobs in the country. But relative to the average salary of doctors in Nigeria, the margins are wide.
More so, working as a doctor in the UK provides access to excellent training, a more structured path to career progression, and 27 to 32 days of annual leave. And if you want, you can also negotiate your working hours to improve your work-life balance.
Foreigners who work in the UK often move into the country with a work visa. However, as they gain more experience and integrate into the UK life, more lasting opportunities may come up. For instance, once you gain 3 months of experience in the UK, you can start applying for locum jobs. Locum jobs allow you to fill temporary roles in a hospital or clinic. These jobs pay considerably well too.
Average Salary of Doctors in the UK
The average salary of doctors in the UK varies with roles and experience. Here's a breakdown of what you can expect to earn as a doctor working in the UK:
| | |
| --- | --- |
| Grade | Annual Salary |
| Doctor in Foundational Training | £29,300 – £34,000 |
| Doctor in Specialist Training | £40,200 – £50,300 |
| Specialty Doctor | £50,300 – £78,700 |
| Specialist Grade Doctor | £80,600 – £91,500 |
| General Practitioner (Salaried) | £62,300 – £93,900 |
| Consultant | £84,500 – £113,000 |
Values are rough estimates as of April 1, 2022, and have been rounded up to the nearest hundred pounds.
You can read more about doctors' compensations and benefits on the NHS website here.
How to Get a Doctor's Job in the UK as a Nigerian
The UK government opens its doors to foreign doctors who wish to practise medicine in the UK. However, international candidates who wish to pursue this prospect must meet all necessary requirements before they are considered for a visa.
In this section, we will show you a roadmap of how to apply to work as a doctor from Nigeria as well as every useful link you will need.
READ: How to Apply and Get a Nursing Job in the UK
1. Apply for or renew your international passport
To apply for work in a foreign country, you will need a valid means of identification. While many countries list different documents that may suffice as valid ID, an international passport is often advisable because it is widely accepted
If you don't have a valid international passport, go to the Nigerian Immigration Service website and apply for yours. If you have a valid passport, then you can proceed to the next step. But be sure to check the validity of the passport you have. If it has expired or will be expiring in less than 12 months, we suggest that you start the renewal process immediately.
READ: How to Get an International Passport in Nigeria
2. Set up a GMC Online Account
Next, create a GMC Online account. The General Medical Council, GMC, is a public organization that keeps a register of every healthcare professional working in the UK. Without this registration, you can't get work as a doctor in the UK from Nigeria. In addition, this body partners with the health workers to ensure that the specified standards of medical practice are met. More so, whenever a healthcare professional falls below standard, the body takes the necessary disciplinary actions.
For you to practice medicine in the UK, you need to be registered by GMC. Although, at this stage in your application process, you won't be fully registered. Instead, you will be given a GMC reference number and an online account.
Visit this page on the GMC website for a guide to setting up and creating a GMC Online account with ease.
3. Take the IELTS or OET exams
To get work as a doctor in the UK from Nigeria, you will have to write lots of exams. Because English is the major language of communication in the UK, the UK government will also want to know how proficient you are with the English language before you are considered for employment or a visa.
The acceptable English proficiency tests for medical doctors who wish to practice in the UK are the International English Language Testing System (IELTS) and Occupational English Test (OET). Depending on your preference, you can register to take a test on the IELTS or OET official website.
Applicants who choose to take the IELTS test must have an overall score of 7.5 (with a minimum of 7.0 in each of the test components). Note that the IELTS exam is only valid for two years. So, ensure that you begin your application process as early as possible.
READ: Common Mistakes Test-takers Make on the IELTS Test and How to Avoid Them
4. Take the PLAB exams
The Proficiency and Linguistic Assessment Board (PLAB) is a leveling ground for foreign doctors to demonstrate their ability to practise medicine in the UK.
Among other factors, the UK government uses scores from the PLAB test to assess the skills of candidates who received their medical qualification abroad. As a Nigerian looking to work as a doctor in the UK, you will also need to take the PLAB test to show that you have sufficient knowledge and experience in medicine to treat patients in the UK.
The PLAB test consists of two parts: part 1 and part 2.
PLAB 1
The PLAB part 1 exam consists of 180 objective-style questions. Each question starts with a short scenario and 5 answer options. You are expected to choose the best of the five answers and attempt all questions within 3 hours. You can take the Part 1 exam in any of the approved PLAB centers all over the world.
Meanwhile, the PLAB 1 exam results are valid for three years. So, you must take the PLAB 2 within three years of passing the PLAB 1 exam.
VISIT: To learn more about PLAB part 1 available test dates and test centers close to you.
PLAB 2
The PLAB part 2 exam consists of 18 scenario questions. Each question lasts for 8 minutes and aims to reflect real-life clinical settings. The PLAB part 2 exams run all through the year at any of the designated assessment centres.
Note that most of the PLAB 2 test centers are in the UK. So, you will need to apply for a Standard Visitor's visa to take the exam in the UK. Writing the PLAB 2 exam can be capital-intensive. So, ensure that you have sufficient funds before you apply.
Meanwhile, during the visa application process, you will need to convince the UK embassy on why they should give you a visitor's visa to write the exam. Before now, many doctors have been denied this visa because their reasons were not convincing enough. In many cases, visa applications have been rejected even when a candidate presented a letter of invitation to write the PLAB 2 exam.
READ: Requirements for UK Standard Visitor Visa from Nigeria.
As a Nigerian who is considering working in the UK as a medical doctor, you can expect to pay £240 for the PLAB Part 1 exams and £879 for the part 2 exam.
5. Register with GMC
Up till this step, you won't have full registration and license to practice medicine in the UK. However, to proceed with your application, you will need to complete your registration.
To register with GMC and get a medical license to practice as a Nigerian doctor, you must:
Show proof of medical qualification. If you've completed a degree in medicine at any Nigerian university, you'll need to prove it with a certificate or transcripts.
Provide certificate of good standing. You will get this from the Medical and Dental Council of Nigeria (MDCN). Before you get this certificate from the MDCN, you must have paid all your association levies and dues till date.
Have passed the PLAB part 1 and 2 exams. Passing both parts of the PLAB exams guarantees you a foot in the door.
Provide evidence of successful internship. The one-year housemanship that Nigerian doctors take after their medical degree will suffice. So, if you have already completed it, you are in luck.
You will also need to provide proof of English language proficiency, a valid international passport, and fitness to practice.
All doctors who want to register with GMC are to pay one-time registration fees. Doctors will also be charged a certain fee every subsequent year to remain in the GMC register.
VISIT: GMC's website for the full list of current registration fees.
6. Get a Job Offer
Once you secure full registration with the GMC, the next step is to start jobhunting. The key to landing a role quickly is to apply to as many roles as you can. Job interviews are often virtual through platforms like Skype.
Most doctors who qualified abroad often get roles through the NHS. To get a role, you can visit the NHS jobs site to see a list of available roles.
You can also look for vacancies on other reliable sites like consultancy sites. Some agencies can also help you sift through hundreds of jobs to find the perfect fit for you.
Visit the following sites for a list of vacancies for medical doctors in the UK:
In addition, you may want to consider joining the Nigerian Doctors in UK (NDUK) group on Facebook. This group is comprised of Nigerian trained doctors who are practising in the UK. We recommed that you join this group.
However, because this is a closed group, you will need referral from two existing members before you can join. So, look through your friends list and see if some of your friends are already members.
Note that there's an increasing number of international candidates who apply for doctor roles in the United Kingdom every year. So, ensure that you bring your A-game to the job application process. Also, don't lose hope when it seems like you are not getting the response you want quickly.
7. Get a Certificate of Sponsorship
Once you get a role in the UK, the next step is to apply for a relevant work visa. However, you will need to provide proof of sponsorship to the consular officer first.
The trust that offers you employment will also serve as your sponsor. They will provide your certificate of sponsorship (COS), which is a digital record of your personal information. The COS is one of the requirements for applying for a visa.
READ: How to Apply for a Health and Care Worker Visa in the UK
Conclusion
Applying to work in the UK as a Nigerian is no mean feat at all. The application process is quite elaborate and will cost you some money.
In this article, we have broken down all the steps to applying for a role as a doctor in the UK. That's all you need to know about how to get work as a doctor in the UK from Nigeria. Now that you have this information, you can begin your application process . Remember, the earlier you start the process, the better.