One perk of studying in the UK as an international student is getting access to good health insurance. Unlike other countries, the UK has a good medical system that allows you to enjoy free healthcare services even as an international student.
The National Health System (NHS) offers healthcare coverage to individuals with legal visa status regardless of their nationality, including international students. So, you don't have to worry about exorbitant medical expenses due to unforeseen circumstances. You are fully covered as long as you pay the health surcharge for the NHS. Great, right?
In this article, we tell you how that works so you can get health insurance as an international student in the UK.
Requirements for Getting Health Insurance as an International Student in the UK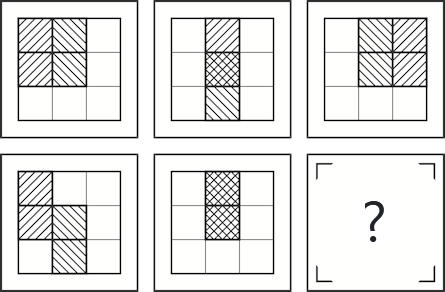 IQ test: what is your IQ score?
How smart are you? →
To get access to health insurance as an international student in the UK, you must pay an Immigration Health Surcharge (IHS). It's a mandatory fee you pay along with your visa fee while applying for a student visa. With this, you can access all your NHS health benefits.
The amount you are expected to pay as Insurance Health Surcharge depends on the duration of your stay in the UK. International students are expected to pay £470 every year for health insurance. However, if your stay is less than six months, the charge is only £235. If you intend to take any dependents along with you, you will be expected to pay a separate Immigration Health Surcharge for each of them.
You can pay online with your debit or credit card while submitting your visa application. If you want to submit your application by post, you must pay on the IHS online before applying for the visa. Part of the requirements you will have to submit include; information on your visa, email address, and passport number. After payment, you will receive an Insurance Health Surcharge reference number to submit for your visa application.
If your visa application is rejected or you withdraw it, your IHS fee will be refunded in full.
READ: List of Schools with Fully Funded Scholarships for International Students in UK
How Does the NHS Work for International Students in the UK?
After you pay the Immigration Health Surcharge, you will be registered with the NHS and given an NHS number. After arriving in the UK, you will have to register with a local General Practitioner (GP) clinic, which is the first place you must head to seek medical treatment or consultation.
With that done, you will get free access to all healthcare services, including:
Free consultation with your doctor and visit to a walk-in clinic.
Medical treatment in accidents or emergencies.
Treatment for minor injuries.
Consultation or treatment with a specialist when referred by your General Practitioner (GP).
Contraceptive and family planning services.
Maternity services.
Mental health care and psychiatric treatment.
Pre-existing health condition.
Diagnosis and treatment of sexually transmitted disease.
Diagnosis and treatment of certain infectious diseases.
Covid-19 Vaccination.
Some palliative care services.
However, in most cases, your health insurance with the NHS does not cover the cost of the following:
Prescription medication
Dental care
Eye care, such as sight tests, glasses, or contact lenses.
The only condition where you can receive free prescription medicines is if;
You are a hospital inpatient.
You are pregnant or had a baby in the last 12 months.
You are under the age of 18.
You have a debilitating medical condition such as cancer, diabetes, or epilepsy.
You have a medical exemption certificate (MedEx).
What is an NHS Number?
Your National Health Service (NHS) number is a 10 digits unique identifier number. This number serves as your unique identifier in the UK healthcare service system, like every other citizen in the UK.
Contrary to what you may think, you don't need this number to book an appointment with your doctor or access NHS services. Healthcare service providers use it to access and keep track of your medical records.
You can easily trace your NHS number on your doctor's prescriptions, lab results, appointment letters, or via the NHS website.
READ: The Key to Working in the United Kingdom After Your Studies
Who Are General Practitioners (GP)?
Remember, you have to register with a General Practitioner clinic when you arrive in the UK. You're probably wondering what this means. We'll tell you.
General Practitioners (GP) are doctors serving under the NHS in the UK. They work in local clinics along with other doctors, nurses, and administrative staff. Registering with a GP means you now have a doctor you can refer to for any medical issues.
Your general practitioner is in charge of your healthcare. S/he is also responsible for tracking and documenting your medical history and records. If you need more specific treatment, the onus falls on your general practitioner to refer you to medical specialists or consultants.
READ: How to Get Health Insurance as an International Students in the U.S
How to Register With a General Practitioner as an International Student in the UK?
If you are looking for a suitable General Practitioner, you will find a list of local GPs on the NHS website based on your town, city, or postcode. It contains all the details you need about your GP, including phone number, email, and office address. Your school can also provide information on local GPs within the vicinity.
With that information, you can register on the General Practitioner's website. Almost all General Practitioners in the UK have a website where you can register. You will need your student residence card, IHS reference number, and GMS1 registration form to register. If you don't understand the online registration process, you can call, send an email or visit the clinic in person.
After registering with the GP, you can always walk in freely when you need medical care and wait in line. You can even skip the long wait by booking an appointment online. As we mentioned earlier, if you need more specific and expert treatment, it's the job of your general practitioner to refer you to a medical specialist or consultant. Note that the NHS will not cover your visit to a medical specialist if you don't have a referral letter from your General Practitioner. You will have to pay the cost yourself.
READ: How to Avoid Enrolling in Fake or Non-Compliant Universities in the UK
Finally,
In addition to registering with the NHS, you can enroll with a private insurance firm to cover other medical-related costs. If you already have medical insurance in your home country, check whether you can extend it to cover your stay in the UK. You can also look for other options available from UK insurers. You can schedule a call with our career advisors for further guidance.