One of the scariest things about travelling abroad, or going to any new place at all, is the feeling of being lost and alone with nowhere to stay.
And with the increase in crime rate around the world, I guess it's pretty understandable why anyone would feel worried about going to a new place without an assurance of getting a roof over his/her head.
In fact, it is simple wisdom to plan in advance where you're going to stay before getting into any new place. Except you like the type of adventure where you become easy prey for hooligans. Nuff said.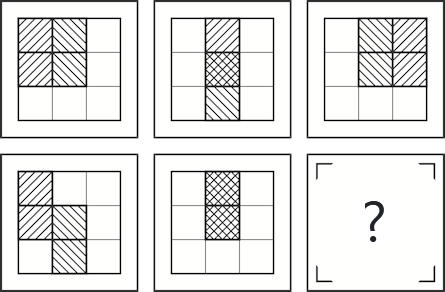 IQ test: what is your IQ score?
How smart are you? →
For some, deciding on where to stay is a no-brainer. Many people have relatives in the US with whom they can squat till they get into the dorm (if they decide to).
But for many others, that's not even an option as they have no relatives anywhere at all in the United States. Especially if you're not going as an undergrad student, getting accommodation might be pretty difficult. Not all schools provide accommodation options for postgraduate students in the United States.
Aside from that, staying in a dorm might be quite unappealing for most postgraduate students. And for those coming in with their families… sigh… you can imagine, yeah?
READ: Accommodation for International Students in the UK
Anyway, thankfully, there is a variety of options when it comes to getting accommodation in the US as an international student. So, it's not all doom and gloom. These options are what we will be discussing today, so buckle down cos this plane is about to take off! Leggo!
So, as we said earlier, worry not, you have accommodation options. There are three common accommodation options for the international students in the United States, and they are:
On-campus dormitories
Off-campus apartments
Homestays (which we will discuss in a separate article)
So, let's check out these accommodation options, shall we?
On-Campus Dormitories
This is the first accommodation option for students in the United States you can explore. First off, your school doesn't consist of a bunch of monsters that do not care whether you live or die, so they will usually send you what is called a "pre-departure packet"; or most schools will, at least. This packet will usually contain general information about where you can live during your stay in that college.
Also, most schools in America will offer international students some form of accommodation or another either on-campus or somewhere close to most basic facilities within the school like the classrooms, libraries, etc.
Now, let's describe the dorm itself. It is exactly what you imagine in your head when you think of an American dorm. Dorms usually come as long buildings fully fitted with the latest and best facilities (sometimes). Students typically have to share a bathroom, a common area, and of course a room with a roommate. Depending on what school you get accepted into, dorms usually come in a very wide plethora of architectural designs. One thing is sure though, you'll have to share a room with, at least, one person. All of you will be housed in a hall which usually holds about forty students. Of course, bathrooms are separate for men and women. And there are definitely areas where you and your crew can just hang, cook, and basically chill.
In comparison, there are some universities where the dorms come with a feature called "pods". This is were some students (about 5 or 6) can get to stay alone in their room, but will have to share a bathroom and a living area.
So you see, dorms really come in all shapes and sizes. So the best way to know what your dorm really looks like is to get to school first and go to your dorm.
This accommodation option for students in the United States comes with its ups and downs. Let's talk about the pros of living in the dorm briefly
Social Life
I really, honestly, feel sad for anyone who has ever passed through college without staying in the dorm at some point. Like dude, and you call yourself a graduate? The dorm offers such a great opportunity to enjoy the social side of college life, as you'll have plenty opportunities to hang and do fun stuff with your roommates and hallmates.
Proximity to College Life
Another great news about living in the dorm is that you get to save some money on transportation at least. You most likely won't have to commute to school with a vehicle. Plus, you'll be within close proximity to social events too, and let's not forget the dining halls as well.
A bit about the dining halls and eating plans in general…
By staying in the dorm, you already are within close proximity to cafeteria and such places. Plus, most schools offer flexible meal plan programmes which afford you the choice of paying in advance for your 3 square meals. In some other campuses, you could equally deposit some amount of money at the beginning of each semester and this deposit will give you the access to shop at designated places until your balance runs out. Don't worry about cramming these specifics, your pre-departure packet will most likely contain such information. This was just to give you the general idea.
Convenience
Ahh… you don't have to pay rent as that is already factored into your tuition. Again, the utilities are usually in place, up and running for you. You won't have to go through the stress of fixing this and that… on a good day, at least. However, do make it a point to find about the policy on paying for long-distance phone calls. These policies vary with schools.
But it's not all flowers and rainbows, as living in a dorm, pretty much like anything else comes with its own downers.
First off, it can get really loud and rowdy. If you're one to love tranquility to the point of obsession, this might be an issue for you. And even if you love to socialize, wait until it's time for exams and everywhere is still as noisy as a club where Beyonce just stepped in.
Secondly, the dorm life isn't one of luxury. Yes, you get the basics, but that's it. No extras. So don't expect Jacuzzis, an Olympic sized pool, a heated mattress, etc. facilities here are very functional not luxurious at all.
Finally, you can't possibly rule out the fact that there's an off chance that you might hate your roommate, or even worse, your roommate might hate you. Just saying…
READ: Accommodation for the International Student in the US: Exploring the Homestay Option
Off-Campus Accommodation for Students in the United States
In some schools, the option of living in a dormitory might not be available. Hence you'd have to live off-campus. You won't be thrown under the bus though, as most of these schools usually have an office that sees to the accommodation needs of international students.
They will often provide you with information about different neighbourhoods, good eating areas around there, malls, recreation and parks, and transportation too.
In fact, these offices equally suggest compatible roommates to students in order to ease the burden of spending for living expenses. Here are some off-campus accommodation options for international students in the United States you can explore.
Leasing an Apartment
There's also the option of leasing an apartment. By asking around, new friends, classmates, etc, you should be able to get suggestions of really nice and affordable places where you can stay. Sunday newspapers also carry a good deal of information on places you can get on lease. If push comes to shove and you have to go through a real estate agent, be very wary of unscrupulous fellows and unspecified fees.
Now, before you decide to go for any apartment, make sure you spend time in the area and be sure that you will feel comfortable living in it first. Also, check its proximity to school, the grocery store and other important places as such.
Do not forget to read the lease carefully before appending your signature. This will help you with what to expect. For instance, you'll learn that it isn't the landlord's business if your stuff gets stolen, so you might want to get what is called "renter's insurance". Any part of the lease that seems ambiguous to you, feel free to ask a friend or even the landlord himself to explain it to you.
Utilities
Something to note, unlike dormitories, rented apartments do not come with utilities up and running, you'd have to call to have them fixed up for you. It's the duty of your landlord to provide you with the necessary contacts.
After registering for telephone service, you are supposed to get a telephone directory which contains the white pages (containing the phone numbers of local residents in alphabetical order), the blue pages (containing government establishments), and the yellow pages (containing listings of business and advertisements).
Normally, there should be special discount plans for long distance calls, be sure to ask the customer care representative about it, in spite of whatever irrelevant extras they might be throwing at you (cos they will). Fact: most of the extras that they'll throw at you are actually not necessary.
If you wish to install an answering machine in your home to record messages for you when you're not home to take your calls, you could purchase one for about $25, or on the other hand, you could request the service from the telephone company in exchange for a small fee.
But do you want to know the most inexpensive way to keep in touch with family and loved ones? Email! If you're within school premises, accessing your mail will be according to the policies of the school. Off-campus though, you'd have to pay a small fee of about $20 to an internet service provider.
Payment
Leases generally run for a year, and you will, normally, be required to pay a deposit (one month's rent in most cases). This deposit is refundable and provided you don't destroy anything or break the lease, you should get it back. You might also have to pay some additional fees (parking fee for instance) in some apartment complexes. But before you sign the lease though, make sure you know where the appliances such as the washer, dryer, stove, oven etc are, if they are present. Plus some apartment complexes are actually really amazing and come with amenities like a pool or a gym, so you might want to check those out too. whatever you do though, keep your priorities in mind.
READ: Accommodation Options for International Students in Australia
Begin Early to Search
Off-campus accommodation options are very popular options and if you do not begin to search on time for options, you might encounter some undue hitches getting a good one. Contacting your school's International Student Office should give you a good head start.
Finally, like momma would tell you, when picking an accommodation, especially off-campus, if it sounds too good to be true, then it probably is too good to be true. Don't fall for scammers, and try to go with a trusted friend when checking out a new place.
Has this article been of help? Undoubtedly! Now, you know the accommodation options available for international students in the United States. Next, we will look at the homestay option and how that could work for you. Don't log out just yet. Keep it locked with Effiko. And, don't forget to share!