IELTS is an acronym for International English Language Testing System. The exam tests your proficiency level in the use of the English language for higher education and global migration.
There are three different organizations that jointly own and administer the IELTS: British Council, IDP; IELTS Australia; and Cambridge English language assessment.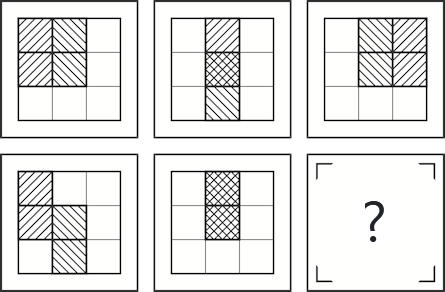 IQ test: what is your IQ score?
How smart are you? →
In this article, we will tell you all you need to know about IELTS.
Who Should Write IELTS?
There are two versions of the test for two categories of people.
Academic: This, like you might have guessed, is for those travelling to an English-speaking country for the purpose of a tertiary education.
General Training: This is for those who wish to work in, take a training program in, pursue a secondary school education in, or relocate to an English-speaking country.
Where Can I Register for the IELTS?
First, find out from the organisation for which you're writing the exam which one of the tests they require: academic or general training.
When you are sure of that, then go to britishcouncil.org.ng. This site will give you further info about the exam to advise on any decision making.
After this, visit ielts.britishcouncil.org.  Here you will select your country and pick any date that is available for both your chosen centre and the module of IELTS exam you're writing (academic and general training).
Next, follow the instructions on your Online Application Summary and then submit to any British Council office closest to you either in person or by courier.
NB: Your speaking test will not be done on the same day as the others but you will receive a notification for the test 7 days before the test date so you can prepare.
READ: How to get a Band 9 Score in the IELTS.
How Much Does it Cost to Register for the IELTS Exam?
The first thing you need to know about IELTS is the registration process. This exam costs a whole lot! Just kidding. It costs about N83,000 only. Well, this depends on the Dollar-Naira valuation per time.
How Can I Pay?
Visit any Nigerian bank and raise a draft in favour of the British Council.
OR
You can also pay by bank transfer to the British Council Standard Chartered Bank account. However, this can only be done strictly from Guaranty Trust Bank, First Bank or Zenith Bank.
Further instructions on this form of payment will appear on your application summary.
Please note that there is no deadline for registration. They register students on a first-come-first-served basis.
If all this is too much for you, Effiko can help you. Simply send an email to hello@effikos.com.
How Long Will the Exam Take?
The next thing you need to know about IELTS is the exam duration. The entire test takes 2 hours 30 minutes: 30 minutes for listening, 60 minutes each for reading and writing. There are NO breaks.
Your speaking test which will be conducted on a different day will take about 11 – 15 minutes.
Where is My IELTS Test Venue?
You will get an email notifying you of your test venue and the schedule for your test 7 days before the date. If you do not get this notification, check with the closest British Council office to you or email exams.nigeria@ng.britishcouncil.org or call 01-4603090-9
How Is it Graded?
it's important for you to know how the IELTS is graded. It is scored using a 9-band system for each section (reading, writing, listening, and speaking), after which, you will receive an overall score on the same scale of 1 – 9.
What Score Guarantees a Scholarship?
These scores vary from school to school but generally aim for at least a 7.
However, a good score is not all that you need for a scholarship. You'd have to have a good academic performance in your previous school, and other personal achievements like an internship, or other achievements that could make your profile look good to the admissions board.
READ: Common Mistakes Test-takers Make on the IELTS Test and How to Avoid Them
How Can I Check My IELTS Scores Online?
To view your scores online, visit ielts.britishcouncil.org/CheckResults
For How Long is My IELTS Result Valid?
Your IELTS result remains valid for up to two years after you take your test.
Can I Change My IELTS Test Module?
Yes, you can, but it's not automatic. If that particular module is still available on your chosen test date, then you can but if it's not, they will transfer you to an available date. This transfer will cost you an additional fee, depending on the Dollar-Naira valuation per time.
Can I Reschedule the Date for My Speaking Test?
Probably. You'd have to send a request to exams.nigeria@ng.britishcouncil.org to be considered. If they grant your request or not, an IELTS officer will get back to you.
Can I Reschedule My IELTS Test Date?
Yes. But you must do this at least five weeks before your test date. The only reason the British Council will transfer your date in less than five weeks is if you're seriously ill, or you just suffered bereavement or hardship/trauma, or if you're in the military service.
However, bear in mind that this will cost you an additional fee, depending on the Dollar-Naira valuation per time.
I Still Haven't Seen My IELTS Test Result, and It's Past 13 Days Now
As part of standard procedure, they randomly select results from different IELTS test centres for re-assessment and yours might have been one of them. The result will be available in two weeks . You will receive it in the mail you provided on your registration form.
On the other hand, especially if you live outside Lagos, your result might have been sent via courier and then the company probably failed to deliver it to you.
In this case, your result will be returned to the British Council and you'll be contacted as soon as possible.
What Form of Identification Do I Need for My IELTS Exam?
Your international passport and your international passport alone. Even if you've submitted it for visa processing, you'd have to meet with the relevant authority and see what they can do to expedite the process of returning the passport to you. You won't be admitted with any other means of identification and your test fee won't be refunded if you miss the test.
Which Schools Admit With IELTS?
Another thing you must need to know is the schools that admit with IELTS. Universities in the United Kingdom (UK), Australia, New Zealand; and some within the United States, and Canada will require an IELTS score to admit.
It is also accepted by about 10,000 organisations worldwide: professional bodies, multinational bodies, government agencies, and immigration departments.
How do I Send Copies of My IELTS Result to an Organisation/Immigration Body/Institution?
The British Council will send your IELTS results for free to any professional body, academic institution or immigration authority outside Nigeria on request, provided it is within the first thirty days after your test date.
Also, it is limited to five test scores only.
But there's a caveat: The British Council will not send your test scores to immigration agents or consultants or lawyers. You as a candidate, however, will also get only one copy of your IELTS result.
If you need additional copies sent or you failed to meet up with the 30-day period, then you'll have to pay for that service.
Different destinations naturally incur different amounts and you'll find that information on their site.
Which Courses Can One Study With an IELTS?
Do you know the courses you can study with IELTS? The IELTS is required for admission to tertiary academic programmes: both undergraduate and post-graduate.
Also, one can use it to gain a secondary school admission in schools in any of the countries mentioned above. This person will be required to take the General Training test though, as we have already pointed out.
Are There Accommodations for Persons With Disabilities Who Wish to Take the IELTS Exam?
Yes, the British Council caters to persons with disabilities who wish to take the exam.
To qualify for these accommodations, you'll need to provide a medical certificate issued not more than 2 years before the day you booked the test.
This certificate must state, in clear English Language, what the disability is and how it justifies the need for accommodation.
It must be written on a headed paper and must be signed by a recognized practitioner with their name, and relevant qualification(s).
READ: IELTS Exam vs. TOEFL: Which Should You Take?
What Sort of Accommodations Are Granted?
For those with visual impairment, you can get your test questions printed in large type, and you may also get them in Braille. You could also be provided with amanuensis to write along with a Braille word processor.
For those with hearing difficulties, special amplification equipment and a lip-reading version of the Listening section can be provided.
For those with learning disabilities (like dyslexia for instance), a word processor and extra time for your reading and writing sections can be arranged.
How long does it take to make arrangements for these accommodations?
It can take up to 9 weeks. You want to make the preparations as far ahead as possible to enable these arrangements to be in place on your scheduled test date.
What's the Best Way to Prepare for the IELTS?
Know all about the IELTS. Study with good prep materials. Take classes. You can find great prep books here.
Which Centres Provide Tutelage for the IELTS?
On this site, you will find here a comprehensive list of different centres that offer tutelage for the IELTS. However, we will advise that you stay within the ones we have verified. Those are the centres we have visited and can vouch for.
Click the 'Contact this Centre' link to get in touch with any of the prep centres.
What Are the Best Books for the IELTS?
A wise move will be to study with the official guide for the IELTS from the test-makers but it won't suffice as explanations there are not quite in-depth. You would need more materials.
Feel free to check out our expert review on the best prep materials, which also includes the official IELTS study guide.
How Many Testing Centres Are There in Nigeria and Where Are They?
According to the British council, the IELTS is conducted in 7 locations in Nigeria. Below, we list out the locations and who handles registration for each location.
Abuja: British Council in Abuja
Benin City: British Council in Abuja
Enugu: British Council in Abuja
Ibadan: British Council in Lagos
Abeokuta: British Council in Lagos
Lagos: British Council in Lagos
Port Harcourt: British Council in Lagos
PS: There are some other things you need to know about this test
No gadgets! Gadgets include your phone, your iPod, mp3 player, calculator, mechanical pencil, and the likes. If you come with them, you'd have to leave them all outside the test room. So, it might be a better option to leave your gadgets at home.
You're not allowed to bring any form of food or drink into the hall. But then again, it's good to have a good breakfast just before you rush off to your test centre.
You must arrive on time or else, you stand the risk of being walked out.
Ensure to come with your international passport; no other form of ID will be accepted. You could also bring two passports of you that are recent and identical just in case.
The only writing materials allowed are a pen or pencil and an eraser.
There you go! That's all you need to know about IELTS. To get more comprehensive information on every aspect of the IELTS, get our book – Band 9.