It's no news that nursing jobs are hot cakes in the UK. Due to the global health crisis caused by the pandemic, there has been an increased demand for healthcare workers, especially nurses across the globe. This is more critical in the UK. Despite having one of the best and most progressive healthcare systems in the world, the UK has a lean nursing workforce. That's why it's easy for Nigerian nurses to get high-paying jobs abroad.
If you want to work as a nurse in the UK, but don't know how to proceed, you've come to the right place. In this article, we will share how you can get a high-paying nursing job in the UK from Nigeria.
Don't go anywhere. Keep reading.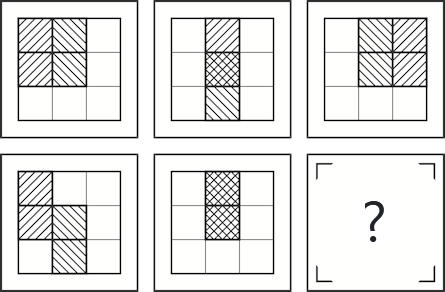 IQ test: what is your IQ score?
How smart are you? →
READ: How to Get a Nursing Job in the UAE
Guidelines on How to Apply and Get a Nursing Job in the UK from Nigeria
Here's a step-by-step guide on how to get your dream nursing job in the UK.
1. Get Your International Passport
The first step is to apply for an international passport from the Nigerian Immigration Service. This is part of the requirements you will need to register for IELTS. As a certified nurse travelling to start a nursing job in the UK, what you need is a standard passport or ePassport. Your international passport will be ready within a week or even months, depending on the protocols in the immigration office.
READ: How to Get an International Passport in Nigeria
2. Write Your IELTS/OET Exam
We bet you heard about the famous IELTS test. If you want to get a nursing job in the UK, you must write and pass your IELTS exam. It's a non-negotiable. You will be required to submit it during your NMC registration and visa application.
IELTS means International English Language Testing System. It's an exam that shows proof of your English language proficiency. The exam comes in four parts; reading, writing, listening, and speaking. You can write either the paper-based or computer-based exam at an accredited test centre. You'll pay N75,000 – N80,000 to register for the exam.
According to the Nursing and Midwifery Council (NMC), the minimum IELTS passmark that qualifies you to apply for a nursing job in the UK is an overall score of 7; at least 6.5 in writing and 7 in other parts.
The result of your IELTS test will be released 14 days after the examination. Make sure you prepare adequately for the examination. Don't assume it's basic English you already know. It takes a lot more than that to ace your IELTS exam. You can start warming up for the exam by reading one of our reviewed IELTS prep books or our proprietary text on how to score a Band 9 in the IELTS.
An alternative to IELTS is the OET. The Occupational English Test (OET) is also divided into reading, writing, listening, and speaking. The registration fee for OET is approximately N150,000. The minimum required score for each part is B, but you can scale with a credit (C) in writing.
READ: IELTS vs OET: Which Should Nursing Professionals in Nigeria Take?
3. Get Verified by the Nursing Midwifery Council (NMC), UK
To fully qualify to work as a nurse in the UK or get a nursing job in the Uk from Nigeria, the Nursing Midwifery Council (NMC), UK needs to verify your nursing qualification certificate and license. This is in keeping with their aim of ensuring quality healthcare practices in the UK. All you need to do is open an account on the NMC online portal, pay the verification fee of N17,500 and submit the required documents. The documents required are your nursing certificate, license, birth certificate, and a letter requesting verification and good standing. Make sure that all your documents, especially your license are up to date. The verification could take weeks or months.
READ: How to Verify and Authenticate Your Certificate with Nursing and Midwifery Council Nigeria (NMCN) – Requirements, Process and Fees
4. Write Your CBT Competence Test
Once you've been verified by the NMC, you will be asked to write a computer-based test. The purpose of this test is to assess your competence theoretical knowledge of standard nursing practices.
The test contains 115 MCQ questions that cover all major areas of nursing including; general (adult) nursing, children's nursing, midwifery, mental health nursing and learning disabilities nursing.
It will also cover professional values in nursing, communication, decision-making and leadership. You can read the test guidelines to prepare yourself.
You can register for the CBT exam through Pearson VUE for £85. Afterward, you can write the exam in your home country. You only have a maximum of three attempts to write and pass the exam. So, make sure you are well-prepared to ace the test. The result comes out within 48 hours/ It is valid for two years.
READ: Everything You Need to Know About NMC's CBT Exam
5. Write the OSCE Test
The CBT competence test comes in two parts. We've already discussed the first part above. After writing the first part, you'll have to write the second part, which is the Objective Structured Clinical Examination (OSCE). You can only write this test after successfully passing the first CBT exam. The registration fee is £794. Unlike the first CBT exam, you can only write this one at a designated centre in the UK. The centres for the test are the University of Northampton, Oxford Brookes University, Northumbria University, and Ulster University.
Most nurses usually save this for last because of the distance. Seeing that you live in Nigeria, you can get a six-month visa to write the OSCE test in the UK. Or better still, secure a nursing job in the UK first, and then get your employer to sponsor you to write the test.
This sponsorship is only for the exam training and registration fee. It doesn't cover your cost to travel to the UK for the exam. However, your employer could be kind enough to provide a temporary place you can stay for 3-6 months.
When you pass the exam, you will be qualified as a band 5 nurse. Your employer will issue you a certificate of sponsorship which you can use to complete your NMC, UK registration. If you fail the exam, you'll pay a resit fee of £397 and rewrite the exam. You can only rewrite the exam three times, and you have to wait 10 days between each resit. If you fail again on the third attempt, you must start a new application.
READ: Practical Tips on How to Pass Your OSCE Exam
6. Register with the Nursing Midwifery Council (NMC), UK
After passing the CBT competence test, pay the NMC registration fee of £153 and upload the required documents to your NMC portal. The documents include; your nursing certificate, IELTS/OET results, police clearance certificate, and name and details of your medical regulator (you can use any medical doctor of your choice).
NMC will send a letter to the medical doctor for your health declaration. So, inform your doctor beforehand. They will also ask for your letter of good standing from NMC, Nigeria. Once they get a response, it will be updated on your application portal. Always check your portal from time to time to track your progress.
7. Find a Nursing Job
After completing the steps above, start searching for a nursing job. You can get a nursing job in the UK from Nigeria by exploring job sites like:
nurses.co.uk,
jobs.nhs.uk,
healthjobsuk.com, and
apps.trac.jobs.
Look out for band 5 nursing jobs. Read the eligibility criteria and make sure you are the right fit.
8. Update Your CV
Don't forget to update your CV and make sure it aligns with the type of nursing job you are applying for.
A well-written and structured LinkedIn profile will help you here. Many recruiters check the Linkedln profile of their prospective hires before making a hiring decision. A great LinkedIn profile will also make a great CV possible. If you need help with giving you a befitting Linkedln profile, talk to us. It will cost you N15,000 or $30.
Here's what you will get from our LinkedIn service. We will optimize:
Headline & Summary
Education
Certifications & awards
Professional Experience
Targeted hashtags and keywords
Skills and Endorsements
Cover photo
Simply chat with us by clicking here to get started.
If your application is successful, you will be scheduled for a virtual job interview via Zoom, Google Teams, or Skype. Ace the interview and await your offer letter. This could take a few days. The offer letter will clearly state your salary and entry band. Some employers consider your years of experience in Nigeria before deciding how much to pay you.
Offer letters often come with a relocation package. Your employer may decide to cover any or all of these; flight fees, visa fees, medical screening fees, IELTS/OET, CBT exam fees, COS fees, accommodation, and OSCE fees.
Some employers will allow you to pay for them and reimburse you when you arrive in the UK. Others could decide to pay for only your Certificate of Sponsorship (COS) while you cover the rest of the bill. It all depends on the organisation. So, make sure you ask questions and confirm before accepting the job offer.
9. Receive Certificate of Sponsorship (COS)
Once you accept the job offer, your employer will give you a Certificate of Sponsorship (COS). This document serves as your proof of funds to apply for a visa. To get a COS from your employer, submit your police clearance certificate and medical screening result (particularly TB test) to your employer. If you are married or have a child, make sure your employer includes them in the COS. The COS clearly states your resumption date, which could be between 1-6 weeks.
READ: How to Show Proof of Funds for F1 Visa
10. Apply for Visa
We will recommend you apply for a health and care worker visa. This visa allow you to stay in the UK for six years, after which you can apply for permanent residency. There are other criteria you have to meet before you can get the indefinite leave to remain (ILR), but that's a topic for another day. Your visa will be approved within three weeks. Now, you can go shopping and get ready to japa!
READ: How to Apply for a Health and Care Worker Visa
Now, you know how to get a nursing job in the UK from Nigeria. This may seem like a tedious process, but remember, nothing good comes easy. It's not as hard as it looks. If you follow the steps we've outlined meticulously, you'll have your dream job in no time. If you need further guidance, you can schedule a call with us today.
Want to know what it takes to get a job as a doctor in the UK? Read this article: How to Apply to Work as a Doctor in the UK from Nigeria