TOEFL means Test of English as a Foreign Language and it is a standardized test that evaluates the English language proficiency of international students who are non-native speakers but wish to enroll in an English-speaking university. In this article, we will be telling you all you need to know about TOEFL. So, sit tight.
TOEFL is administered by the US-based Educational Testing Service, popularly known as ETS.
To prepare for your TOEFL exam, enroll here: TOEFL PREP CENTRE.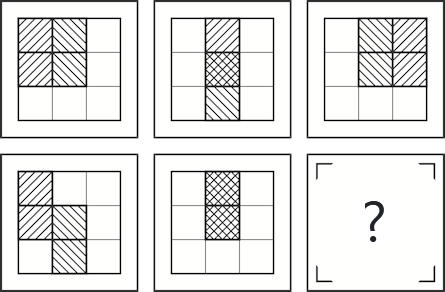 IQ test: what is your IQ score?
How smart are you? →
In this article, we will share all you need to know about TOEFL. Keep reading.
Who Should Write TOEFL?
Based on statistics, more than 35 million people have taken the TOEFL test to date to demonstrate their proficiency in the use of the English language.
This figure includes recent high-school or college graduates hoping to earn a degree in an English-speaking university.
Students and workers who want to apply for visas may be required to take this test too. Moreover, some scholarship and certification bodies may also ask for TOEFL scores before a candidate is considered for an award.
Outside of the context of foreign admissions, if you'd simply like to track your progress as an English-language learner, then writing this test will help you achieve that.
How Can You Register for the TOEFL Test?
The first thing you need to know about TOEFL is the registration process. Currently, the TOEFL iBT test fee is $182 across all test centres in Nigeria.
NB: The only payment method accepted for test-takers in Nigeria is a VISA Card. MasterCard, PayPal, American Express. All other modes of payment are NOT allowed.
The caveat, though, is that the payment methods may change without prior notice. So you need to check the TOEFL website when you are about to register for updated information.
You also want to know if this test is administered in your area. You don't need to kill your plans if it is not available in your area. Just look for another area close to yours where you can write it.
If you need to travel for the test, then you'll need to make solid plans so that you can be at the test centre at the right time and, of course, in a relaxed state.
Kindly discard the idea that you can register on the test day because there are no walk-in registration test centres. Below are the various ways to register for TOEFL:
Online
If you choose to register online, you are at liberty to register anytime you like because the registration portal is functional every hour of the day every day of the week, except otherwise announced.
But please note that online registrations close 7 days before every test date. There is a caveat for late registration, though. But that closes two days before your test as well and comes with a fee of $40.
Please, ensure that while registering, the name you submit is typed in the exact way it appears on your international passport.
By Phone
If you want to register by phone, kindly review the registration form on the TOEFL website before you make a call.
You are also required to spell your name the same way it is spelt on your international passport.
For Nigeria, the phone number for the Regional Registration Centre is 31-320-239-593.
If you'll like to make enquiries after the test date, then you can call 1-609-771-7100 or 1-877-863-3546.
Here are a few personal information you must have with you before you put a call through:
Name
Address (include country)
Date of birth
Email address
Test date
Registration number (if you have one)
Please note that if you're registering by phone, late registration closes by 5 pm on the day before your test date.
READ: IELTS Exam vs. TOEFL: Which Should You Take?
By Mail
The first step to registering by mail is to download a registration form from the TOEFL website. While filling the form, you are to ensure that the name you fill is written exactly the same it is on your international passport.
The next step will be to select a payment option. You will then have to send your payment and completed form to your Regional Registration Centre.
The Courier Address for Nigeria's RRC is:
Prometric Building 3
Finnabair Business Park
Dundalk, Co Louth
Ireland
Also, note that your registration form must be received at the RRC 4 weeks before the test date.
In the unlikely event that you don't receive a confirmation, you are to call the centre at least 3 business days before the registration deadline.
NB: If you choose to register by mail, there are some codes you'll be required to input when you are filling the form which can be found on the website.
These codes include the department codes, country and region codes, and native language codes. So don't panic when you get there.
Feel free to contact us if you require guidance, and one of our counsellors will help you out for a small fee.
How Is It graded?
A critical aspect of your query "all you need to know about TOEFL," is the grading structure.
The maximum score you can have on the internet-based test is 120 with the maximum sub-score being 30 on each of the 4 sections – Reading, Listening, Writing, and Speaking sections.
Contrary to popular belief that scores sent to test takers are a percentage of the questions they answered correctly, the raw scores are actually converted to a different score to factor in the fact that some tests are more difficult than the rest.
Speaking questions are initially scored on a scale of 0 to 4 while writing questions are initially given scores on a scale of 0 to 5. They are then converted to a score on the 0 to 30 scale.
Hence, the converted score is a perfect reflection of the test taker's ability on the test rather than the raw score.
By the way, your TOEFL test scores are valid for 2 years. When the two years elapse, you'll need to register for another test if you wish to present TOEFL test scores for any reason.
TOEFL Test Formats
There are three formats in which you can take the TOEFL test. You can take the test at a test center, at home, or with paper and pencil.
If you choose the home edition, you will be monitored by a human proctor online. Also, you'd have to submit your computer for a compulsory system check to ensure that you do not have any saoftware installed that could give you an unfair advantage.
The TOEFL home edition test is available four days a week, round the clock.
If you prefer the paper edition, you'll write three sections of your test in an ETS authorized test center. These sections are Reading, Listening, and Writing.
The speaking test, however, would be taken at home and monitored by a human proctor. Typically, this would happen about three days after your written tests.
And then we have the computer test. Quick advice, if this is the format you want to use, make sure that you are familiar with a computer keyboard.
What Score Guarantees Scholarship?
When it comes to test scores, there's really no passing or failing. It's not enough to pass, you need to know the TOEFL score that can help you bag a scholarship.
Test scores are one of the many requirements necessary to win a scholarship award, but they don't necessarily guarantee a scholarship.
If the scholarship award you are applying for requires a certain score below which you won't be eligible for the scholarship, then it is best you aim for a score higher than the quoted score.
Then again, because TOEFL scores show how well you are able to communicate in an English academic setting, a high score will give you an idea of how well you'll fare with communicating.
And if you are looking to work as a research, graduate, or teaching assistant during your program, you should aim for 90 and above on the internet-based test.
Ultimately, what truly matters is being able to meet the requirements made by the scholarship body and/or the university who needs your scores – bearing in mind that section scores also matter.
Which Schools Admit With TOEFL?
If you are looking to study in the U.S, Canada, New Zealand, or Australia, there's a high chance you'll need to take the TOEFL test.
However, we cannot overemphasize the need to check with the school(s) of your choice before registering for the test. This is because, while some schools accept TOEFL scores among other English proficiency tests, others have preferences.
Also, if you are applying for a business, skilled migration, post-study, or student visa in Australia, TOEFL iBT scores can suffice for the language requirements.
They are also accepted for the UK Tier 4 student visas under certain conditions. Although the TOEFL iBT scores are no longer recognized by the UK Home Office, universities in the UK are now allowed to assess the English-language abilities of their applicants based on the criteria the school deems.
If the applicant meets the school's requirements, the school can then issue a CAS (Confirmation of Acceptance for Studies) for English proficiency test scores including those from the TOEFL iBT that are not included on the Secure English Language test (SELT) list.
Please note that one of the conditions for which this is valid is that you must have met the TOEFL iBT scores at the B2 level of the Home Office.
B2 level is a total test score of 72 with sub-scores of 18 in the Reading section, 17 in the Listening section, 17 in the Writing section, and 20 in the Speaking section.
When Will My Scores Get to Score Recipients?
Your scores can be mailed or sent electronically to your score recipients approximately 2 weeks after your test date.
If the score recipient's location is outside the United States, ETS recommends a time frame of 4 to 6 weeks.
How Many Versions of My Scores Will My Test Fee Provide?
On the list of all you need to know about TOEFL is the pertinent issue of scores. So, how will your test scores be presented? Here are the four formats.
Scores in your TOEFL online account
A paper copy (if you request this before taking the test)
A downloadable PDF copy that will be accessible from your account
4 official reports to be sent by ETS to the schools or agencies you select before taking the test.
Nonetheless, once your scores are available online, you can apply for additional score reports 10 days after the test date. Each report will attract a fee of $20.
You can choose to cancel your test scores after a test session but you can't cancel for individual test sections. E.g. cancelling the Listening section score only.
Which Courses Can I Study With a TOEFL?
Before running off to register for TOEFL, you need to know what programmes require you to submit a TOEFL test score.
Technicaly, there is no programme of study that requires a TOEFL test score. However, depending on the school you're applying to and your country of origin, you might have to sit for the TOEFL to be eligible for acceptance into your preferred program.
READ: Tips and Strategies on How to Ace the TOEFL Test
What's the Best Way to Prepare for a TOEFL?
All you need to know about TOEFL wouldn't be complete if you don't know how to prepare for the exam.
The test comprises four sections: speaking, reading, listening, and writing. So one way to prepare for the test is to listen to English broadcasts, TV shows and movies that will help you appreciate the English language and improve your mastery of it.
You can also create a study group of friends or colleagues who are also planning to take the TOEFL test soon or enrol in a certified tutorial or study centre where lectures are given.
In all these, you can't take away the place of actually studying with the right resource materials, including past questions and prep books.
ETS offers some online resource materials that simulate the actual test so that you have an idea of what to expect on the test day.
Which Centres Provide Tutelage for TOEFL?
There are several centres that provide tutelage for TOEFL across the country and you can find a good list here.
Pay attention to the ones we have verified as they are the centres that our team have visited and can vouch for. For those we have not verified, you can check them out but do keep in mind that we can't vouch for them.
What Are the Best Books for TOEFL?
The official TOEFL prep book is usually recommended for test takers. However, based on feedback from students who have used this book, it appears it is not as explanatory as many would love a prep book to be, especially for students who would love to be self-taught.
In that case, you might want to check out our exhaustive reviews on the best unofficial TOEFL prep books and how to get the one that is suitable for you.
Are There Accommodations for Health-Related Needs and Disabilities?
Health challenges shouldn't stop you from achieving your dreams. This is why the TOEFL iBT accommodates test-takers who have health-related needs and disabilities.
However, because ETS is not a seer, provisions to accommodate you will not be available to you except you give notice before your scheduled test date.
To apply, you'll need to submit all completed forms from the Bulletin Supplement for Test Takers with Disabilities or Health-related Needs to ETS.
Please, note that your accommodation must be approved before the test date.
Typically, reviewing documents for accommodation requests takes about 6 weeks after submission.
And if you'd like to add some more documents to the ones you sent earlier, the new ones will also take the same length of time to be reviewed. So it is best to have all the required documents submitted at once and in good time too.
Important: If you are requesting accommodations, you cannot register for the TOEFL test online.
If for any health reason you will need to have extended breaks or bring snacks and beverages to the test centre, it is important that you also follow the procedures for accommodation request.
Here are some of the accommodations available:
Screen magnification
Selectable foreground and background colours
Kensington Trackball mouse
IntelliKeys® and Ergonomic keyboard
Sign language and oral interpreters for spoken directions only
Oral interpreters for Listen section only
Test reader
Writer/recorder of answers
Braille test
Audio and script version of test
Large and regular print version
Omitted Listening and Speaking sections
Extended testing time etc.
You are to send all completed request forms through one of the following media:
ETS Disability Services
P.O. Box 6054
Princeton, NJ 08541-6054 U.S.A.
Courier Service:
ETS Disability Services
225 Phillips Boulevard
Ewing, NJ 08628-1426 U.S.A.
Email: disability.reg@ets.org
If you don't receive a feedback at least 4 days before your scheduled test, the onus is on you to contact the ETS Disability Services
Can You Write the TOEFL Test Again After One Sitting?
Sure thing! You can take the test as often as you want, but not more than once in 12 days.
Also, if you have already scheduled a test date and wish to schedule another for a later date at the time you are registering for the first one, you must ensure that the first date is more than 12 days away from the second one.
Even if sanctions are not meted immediately after a violation of this rule, be sure they will come anyway.
If violation is detected before the test date, your appointment will be cancelled without test fee refunds.
If it is detected after your scores have been sent to you and/or your proposed schools, you and your score recipients will receive a cancellation letter notifying you of cancellation of the scores – without refunds as well.
Trust us, you are better safe than sorry.
How Many Testing Centres Are There In Nigeria and Where Are They?
The TOEFL test is written almost every week of the month in 8 locations in Nigeria: Abuja, Asaba, Benin City, Lagos, Ibadan, Effurun-Warri, Owerri, Enugu and Port Harcourt.
The following are ETS-recognised test centres where you can take the TOEFL test:
ABUJA
Galaxy Uniprep Centre
N 3, Al-Khums Close 1st floor
Lingu Crescent
Opposite Red Cross by NNPC station
2. ITTS Abuja (co CTS Computer and Telecom Services Ltd)
Plot 1014, Samuel Ademulegun Street
Suite 18e, Jinifa Plaza
Central Busness District
ASABA
Initiative for Development Education and Learning Asaba
37 Jesus Saves Road
Beside Cornerstone School
Off Summit Road
PORT HARCOURT
ITTS Port Harcourt (c/o Gra nd Logic Testing Svc)
460, Ikwere Road
Rumuokota,
Ground Floor
LAGOS
Electronic Test Company
JKK HOUSE
229, Ikorodu Road
Ilupeju
2. ITTS Lagos (c/o Workforce Group)
The Zone
Plot 9 Gbagada Industrial Scheme, beside UPS
Gbagada Expressway,
Araromi
3. Federal College of Education (Technical) Akoka
St. Finbarrs College Road
Akoka
4. ITTS Lagos (c/o Tom Associates)
Tom Associates House
5/7, Alade Lawal Street
Opposite Anthony Police Station
Anthony Village.
5. Dragnet Prometric Test Center
Katia Gardens, Plot 1676, 3rd Floor, Oladele Olashore Street off Sanusi Fafunwa Street, Victoria Island
IBADAN
ITTS Ibadan (c/o High Grade)
39, Molete Road
Challenge, (opposite Genesis Suites and Hall)
Challenge
OWERRI
Swintec Computer Institute
No 5/9 Hospital Road
(Hospital/Orlu Road by warehouse bus stop)
Owerri
ENUGU
AfriHUB International ICT Resource Centre
Institute of Management & Technology [IMT]
Campus 3
Independence Layout
Enugu
Finally, Must-Haves and Mustn't-Haves for the Test Day
It's ok if you get study inspiration from some good ole music or comfort food of some sort. ETS has zilch issues with that. However, ETS will be all smiles till you decide to bring your inspiration to a test centre.
You cannot have your iPod, mp3, or home theatre system at the test centre.
It probably goes without saying that the TOEFL is an English test that has nothing to do with BODMAS. So there's no need to come with a calculator.
Food, snacks, and drinks are also not allowed at the centre. However, considering the fact that you are going to be doing a great deal of brain work for 250 whopping minutes, we advise that you eat properly before the test time.
Most importantly, don't forget your valid means of identification on test day, or you won't be allowed to write the test. No degree of pleading will make the facilitators let you sit for the test without your valid ID.
The only valid means of identification if you plan to write in a Nigerian test centre, is a valid international passport.
And That's All You Need to Know About TOEFL
That's all you need to know about TOEFL. We hope this helps you in preparing for your exam. All the best!