Nursing is undoubtedly one of the high in-demand jobs in different countries across the globe and Canada is not left out. If you've always dreamed of living in Canada, becoming a certified nurse may be your best shot. There are different nursing jobs available with good pay and other attractive perks. You can apply to work as a clinical nurse, intensive care nurse, registered psychiatric nurse, occupational health nurse, accident and emergency nurse, or nursing consultant. 
In this article, you will share a step-by-step guide to help you get your dream nursing job in Canada.
Let's get into the crux of the matter.
Requirements for Getting a Nursing Job in Canada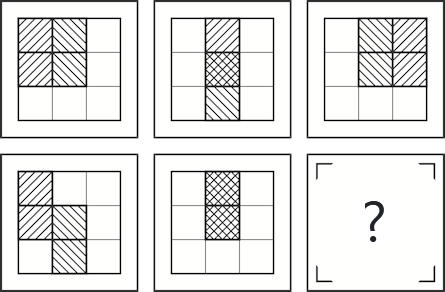 IQ test: what is your IQ score?
How smart are you? →
Here are some documents you'll have to submit in your search for a nursing job in Canada.
Nursing degree certificate
A valid nursing licence 
Transcript
Academic records
Nursing council registration 
Nursing practice or employment form
IELTS/CELBAN test result
Travel documents
Notarized photo ID
Means of identification 
READ: All You Need to Know About the CPNRE Exam
Guidelines on How to Apply and Get a Nursing Job in Canada
To get a nursing job in Canada, you must follow these 
1. Meet the Basic Education Requirement
This is the first step in your journey of getting a nursing job in Canada. If you are not certified and licensed to practice as a nurse, you have no business applying for a nursing job. The minimum educational requirement is an Associate Degree in Nursing (ADN) or a Bachelor of Science in Nursing (BSN). In provinces like Quebec, all you need is a Diploma of Collegial Studies (DEC) in nursing. In addition to your educational qualification, you also need to have at least two to five years experience working as a nurse in an English or French speaking country.
2. Get a Specialty Certification 
It's one thing to be a certified nurse and it's another thing to carve a niche for yourself in the nursing profession. One of the perks of specialisation is that it increases your earning capacity as you delve deeper into your area of interest. You will have access to more professional and employment opportunities. So, if you want to increase your chances of getting a high-paying nursing job in Canada, niche down to your area of specialisation.
READ: How to Migrate To Canada To Work As a Doctor from Nigeria
3. Demonstrate Your Language Proficiency 
English and French are the official languages in Canada. To work as a nurse in Canada, you must be fluent in either or both languages. You can demonstrate your English or French proficiency by writing and passing one of these language tests.
4. Choose a Province/Territory
There are 10 provinces and three (3) territories in Canada. The provinces include; Alberta, British Columbia, Manitoba, New Brunswick, Newfoundland and Labrador, Nova Scotia, Ontario, Prince Edward Island, Quebec, and Saskatchewan. The territories are made up of the Northwest Territories, Nunavut, and Yukon.
The process of getting a nursing job in Canada and visa application slightly varies according to the province or territory you want to work in. That's because each province has specific eligibility requirements. So, you must choose your preferred province or territory and do a thorough research to understand their unique requirements.
READ: How To Migrate To Australia As A Doctor From Nigeria 
5. Obtain Credential Evaluation 
You will submit your educational and professional credentials to the National Nursing Assessment Services (NNAS) for evaluation. They will review your credentials, write a report and send it to the province nursing regulatory board. With that report, the province regulatory board will assess your documents and decide if it meets the Canadian nursing standards. 
This process is managed by one of the organisations authorised by the Canadian government to carry out education checks and verifications. 
6. Apply to the Provincial Nursing Medical Board for Assessment
Now, you've chosen your preferred province and evaluated your credentials. The next step is to contact the nursing regulatory body in that province and apply for a license to practice in their area. By this time, the National Nursing Assessment Services (NNAS) would have sent your credentials evaluation report to them. They will assess your competence and training as a nurse to ascertain if you are a right fit for them.
The provincial nursing medical board has the final say on your eligibility to work in Canada. In some provinces, you will be required to write one or more licensing exams. For example, to work as a nurse in Ontario, you must register with the Ontario College of Nurses. In Quebec, you must apply to the Ordre des infirmières et infirmiers du Québec (OIIQ). 
7. Register with the Canadian Nursing Association
Once you've been approved by the provincial nursing medical board, you must register with either the Canadian Nurses Association (CAN) or the Canadian Council for Practical Nurse Regulators (CCPNR). The procedure for registration varies according to the province in which you've chosen to work. You can either register as a Registered Nurse (RN) or a Licensed Practical Nurse (LPN) or a Registered Practical Nurse (RPN).
8. Pass the NCLEX or CPNRE Examination 
To complete your registration process, you will be required to write the National Council Licensure Examination (NCLEX-RN) if you're applying for Registered Nurse. If you're applying for Registered Practical Nurse, you'll have to write the Canadian Practical Nurse Registration Examination (CPNRE). Once you pass the NCLEX-RN exam, it is valid across North America. You don't need to write it twice. You can learn more about the NCLEX-RN exam by reading the article below.
READ: How to Write and Pass Your NCLEX-RN Examination
9. Find a Nursing Job
The process of finding a nursing job in Canada is quite different from what's obtainable in your home country. Remember, it's a competitive world out there. So, you must bring your A-game. You can start by going through the National Occupational Classification (NOC) to understand the standard description and specifications for your nursing field. Update your resume on LinkedIn and job boards, and apply for jobs within the healthcare category.
10. Choose an Immigration Programme and Apply for Your Visa
The final step is to choose an immigration programme that works for you and apply for a visa. There are three major immigration options you can explore:
i. Express Entry System
This immigration pathway is for Skilled workers seeking permanent residence in Canada. It takes only six months or less to process your visa application through this route. Simply create an Express Entry profile and provide details about your educational background, work experience, skills and language proficiency. Then, you must meet at least one criteria under the three federal economic immigration programs: 
Once you submit your profile, you will be placed in the Express Entry pool using the comprehensive ranking system that reviews your profile. If you are among the top ranking candidates, you will be invited to apply for permanent residence with a 90 days window period.
READ: How to Migrate to Canada With a Study Visa
ii. Provincial Nominee Programme (PNP)
This immigration option is your password to getting permanent residence in Canada. It is run through a partnership between the Canadian provincial and federal governments. Each province in Canada operates its own Provincial Nominee Programme (PNP) and chooses candidates who meet their labour market needs.
Some PNPs are only open to candidates who are already in the federal Express Entry pool. While others require you to have some sort of connection to that province. Perhaps you've schooled or worked there at some point or have a relative residing there. You can check the immigration website of your preferred province for more information on their requirements. Once you are nominated by a province, you will be invited to apply for your permanent residence.
iii. Quebec Skilled Worker
This is exclusively for those who want to become permanent residents of Canada and live in Quebec. With the Quebec Skilled Workers Program, you don't need any educational credentials evaluation. And you don't need to show proof of funds. Simply apply for Quebec Selection Certificate (Certificat de sélection du Québec [CSQ]) through their online website. If you receive the CSQ, then you can apply to the Immigration, Refugees and Citizenship Canada for permanent residence.
READ: How to Get a Nursing Job in the UAE
With this information, you can apply and get a nursing job in Canada. What are you waiting for? Time waits for no one. Start applying today! If you need help with the application, you can schedule a call with our career advisors. All the best!