If you have been thinking of how to migrate to Canada with a study visa, then you are in the right place. In this post, we will look at the different steps you need to take to be able to move to Canada and stay back while aspiring for your permanent residency.
It's not news that Canada is one of the best places to get a higher education. Whether you are looking for a cultural mix or relatively affordable tuition, Canada is a good place for you.
So, is your end goal not just to study and return to your home country? Do you want to use a Canada study visa as a means of settling in for permanent residency? Let's delve into this.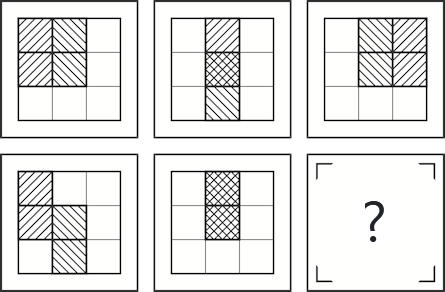 IQ test: what is your IQ score?
How smart are you? →
IMPORTANT: How to Show Proof of Funds for the Canadian Study Visa
How Can You Migrate To Canada With A Study Visa?
We understand that Canada's study visa does not have a direct pathway to permanent residency. However, it helps you get into the system where you can avail yourself of the different paths to permanent residency. more like giving you a foot in the door.
Here are the steps you need to take on this journey to permanent residency with a study visa:
Step 1 – Choose a Course of Study
You need to know what course you need to study. It's best to pick a course that is a continuation of something you have studied in the past or a course that is in line with your work experience. It's easier to convince a visa officer that you are going for a course that has some relevance to you than a course that has no correlation to your past studies or experience.
Step 2 – Choose a School of Study
The next step is to decide on which school(s) you are interested in. A number of factors can influence your choice of school. It could be ranking, location, availability of courses, faculty, etc. Whatever it is, make sure it is something that favours you. One important factor you should consider is whether the school is a Designated Learning Institute (DLI). DLIs are the only institutions authorized to give you a work permit after your studies. To check whether your school of choice is a DLI, go to this link and type the name of your school. If it appears on the list, it's a DLI but you also need to check that it offers PGWP-eligible programs.
Step 3 – Check Out Their Requirements
You need to be sure that you meet the requirements that the school(s) is/are looking for in the courses. Applying for a course in a school where you do not meet the requirements may be a waste of funds and precious time.
READ: Traveling to Canada For the First Time? Things You Should Know.
Step 4 – Gather Your Documents
We have created a comprehensive post that talks about how to apply for a study visa in Canada. You should go ahead and read it here to know what documents you need to have available before applying for a visa.
Step 5 – Apply for Your Study Visa
When all your documents are now complete, the next thing would be to apply for your visa. You need to write a convincing statement of Purpose that will show the visa officer that you deserve to be granted a study visa. The visa duration differs from country to country but is approved between 3 months and 6 months of application. So, ensure that you apply as early as 6 months before the commencement of your studies.
If you need help with writing a statement of purpose, talk to us.
Step 6 – Travel For Your Studies
This is a very important part of the whole journey. If you do not get to Canada and attend your studies, the path to permanent residence will not be achieved. You apply for and get a Post Graduate Work Permit (PGWP) after your studies in Canada. This is why you should ensure your school offers PGWP-eligible programs. This work experience will help you achieve your pathway to permanent residency. The duration of the PGWP is dependent on the length of your course of study. It is usually between 1 and 3 years.
Step 7 – Find A Pathway To Permanent Residency
Now that we have looked at the different steps that you should take if you want to migrate to Canada with a study visa, we will be looking at the migration pathways that you can choose from.
READ: Work Opportunities for International Students in Canada
4 Ways To Migrate To Canada With A Study Visa
These 4 pathways are ways through which you can stay back in Canada after your studies. They are:
Canadian Experience Class
To apply for this pathway, you need to show that you have acquired a minimum of 12 months of work experience while in Canada. Do you see where our PGWP comes to play?
Quebec Experience Class
Unlike the Canadian Experience Class, The Quebec Experience Class does not require work experience. All you need to take a course of study in one of the many Quebec schools and have an intermediate level of understanding of the French language. The province will most likely pick you up for the program.
Provincial Nomination Program
Quite a number of Canadian provinces offer some form of sponsorship or immigration pathway for foreign students who studied with them. Some provinces that presently do this include New Brunswick, Manitoba, British Columbia, and Ontario. The PNPs are usually a faster pathway to immigration as the provincial nominations are processed faster than other immigration pathways.
Federal Skilled Workers Program
If all other programs fail or you are not getting the province that is of interest to you, you can fall back to this program. Because you now have Canadian study and work experience, this adds up to 100 points to your Comprehensive Ranking System(CRS) score which means that they could pick you up during an Express Entry draw.
Conclusion
Now that we have looked at the options you have for migrating to Canada through a study visa, we hope that you found the answers you are looking for. We also welcome comments and questions. You may also share with us any other information you would like us to share in our next article.