Let's face it; even with a first-class degree, securing a good scholarship is a challenging process that requires a lot of diligence and tenacity. Now, if you graduated with a third-class degree, you are probably wondering if there is any chance that you can get a foreign scholarship with such a low grade. 
While it is true that good grades will better your chances of getting admission and scholarship offers, I can tell you for free that it is also possible to secure these offers with lower grades. Many applicants who graduated with a 2:2 or 3rd class degree have received scholarship awards before now. And many more will still secure good scholarships to fund their education abroad. The trick is in knowing the proper steps to take.
In the rest of this article, I will share some facts about how to win a scholarship. I will also show you how to apply for and get a foreign scholarship with a third-class degree.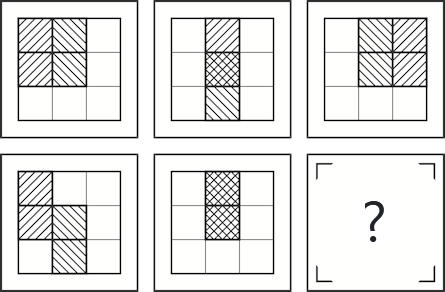 IQ test: what is your IQ score?
How smart are you? →
Meanwhile, are you currently an undergraduate student and need to monitor your academic performance? Watch the video below to learn how to track your grades with our GPA calculator.
How to Get a Foreign Scholarship – The Facts
There are a few factors to note when it comes to getting foreign scholarships. These factors will aid your application and process to better your chances of winning the scholarship.
1. Scholarships Are Not All The Same
There are many scholarships, but they are not all created equal. So, the first step is to find out what makes each scholarship programme unique. Knowing the different types of foreign scholarships available will help you set your sights on the relevant ones and approach the process correctly.
When you focus on the scholarships that are likely to work for you, you get to save time, resources, and energy. By doing these, you won't have to make blind efforts and numerous "trial and error" attempts before you find a good fit.
The following are categories of scholarships that are available to applicants who graduated with a low grade:
A. Based on funding source
Government scholarships
Private organisation or individual donor scholarships
B. Based on funding coverage:
Partial scholarships
Fully funded scholarships
Specific/special target scholarships
C. Based on Requirements:
Academic merit-based scholarships
Needs-based scholarships
Minority scholarships
Sports or other talent-based scholarships
Internal/Departmental/Discipline/Programme-based scholarships
VISIT: Effiko Scholarship page for a variety of scholarships that are available to international students.
2. Mind Work is the First Work
For many, a defeatist mindset is one of the biggest hindrances to getting a foreign scholarship. Many potential applicants feel like scholarships are reserved for only those with 1st class or 2:1 degrees and thus, do not bother applying.
However, you must first work on your mind and realise that despite your low grades, getting funding for your foreign education is possible. After all, na 3rd class you get, you no kill person.
As stated earlier, many applicants with relatively low grades have secured prestigious and highly competitive scholarships like the Chevening scholarships. Well, the idea that you're asking, "Can I Get a Foreign Scholarship with a 3rd Class Degree?" shows that you have some level of hope, so that is already a good start. Keep that optimistic mindset; you will need it throughout your application process.
3. You Need a Strong Application
Securing a scholarship is not just about the degree earned. If a scholarship decision solely rested on grades, every applicant who graduated with a first-class degree would have secured every scholarship they applied for.
Many foreign schools and scholarship bodies want to see that you are a good fit for their programmes, and your undergraduate GPA is just one aspect they consider. So, if you're going to secure a scholarship with your 3rd class degree, you must put your best foot forward to prove that you have what it takes.
Ready to commit to the process? Let's do this!
How To Apply for a Foreign Scholarship with a Third Class Degree
Here are a few essential steps to note and take when you apply for a foreign scholarship:
1. Consider Schools that Accept Third Class Degrees
If you need funding to attend a school, you must receive an admission offer from a school first. So, start with making a list of schools and graduate degree programs whose minimum requirement is a 3rd class degree.
Contrary to popular opinion, many graduate programs accept third-class degrees. Note that such programmes are not likely among high-ranking schools like Havard, Oxford, Stanford, and TUM Germany.
Focus your attention on other good schools that accept third-class degrees. You can also leverage websites like this to get your search on.
Bonus tip: Don't keep all your eggs in one basket – explore as many schools, relevant courses, and countries as possible. Doing this will increase your chances of getting offers.
2. Find Relevant Scholarships
Once you've made a list of your prospective school and courses, look out for relevant scholarships that have minimum requirements that apply to you. Note that the emphasis is on minimum requirements.
For instance, if the eligibility criteria explicitly state that only candidates with a 2:1 or first class degree should apply, then there's no need to apply for the scholarship award if you have a third class degree.
Some programs come with funding by default. These scholarships are often internal. For instance, some PhD programs in the USA have teaching assistantship programs with tuition waivers and stipends. Such opportunities are also available in specific Msc programs, where the funding comes as paid graduate assistantship.
Some schools or programs may also require that you secure a supervisor first, while others do not. So, look for scholarships within the school or the programme's department. Remember to do thorough research.
Consider scholarships that don't focus on grades but on other aspects like leadership qualities, volunteering, extracurricular involvements, minority/underprivileged status, religious background, income level, creativity, and innovation.
Bonus tip: Many internal scholarships go unclaimed yearly because they are not so popular or publicly announced. Shoot a mail to the graduate admissions coordinator for the course of your choice to inquire about funding. Some will even remember you and let you know if or when an opportunity opens up later.
3. Improve Your Profile
Always remember that you're not the only scholarship hopeful. Hence, it would be best if you branded yourself well enough to increase your chances. One of such ways is to do things that will help to boost your profile. Your goal is to stand out so well that your 3rd class degree pales compared to the other remarkable things you're showing the scholarship selection committee. 
Here are a few ways to boost your profile to get a foreign scholarship with a third-class degree: 
Build your work experience and track record, including internships and formal jobs.
Get involved in strategic leadership, volunteering, and other extracurricular activities.
Publish research materials, articles, and presentations relevant to your program of interest. These could be from your undergraduate research project and seminar presentations. You could also go the extra mile to do more as an individual author or in collaboration with other authors.
Take standardised tests such as GRE, GMAT, and TOEFL/IELTS, as applicable. A high score on these tests will prove to the selection panel that you can perform better than your low undergraduate grades.
Keep up your personal and professional development. You can do this by enrolling for and completing relevant online courses, certifications, seminars, and conferences. These will prove that you are passionate about your interest and are willing to invest in yourself.
Build a strong CV/Resume. Your academic CV should be clear and concise and summarise your efforts well. Take note of any specific CV guidelines and formatting requests the awarding institution may require. Also, note that an academic CV is different from a job CV. You can read through some helpful guides on academic CVs here and here to learn more.
Bonus tip: Some of these standardised tests might be optional and can get you an admission. But when it comes to funding, they may eventually be the "tie-breaker". Note that standardised tests do not apply to all countries. For instance, your GRE scores will only be relevant to schools in the US or Canada. GRE scores do not apply to UK schools.
4. Write a Strong Scholarship Essay
Scholarship awards are investments for awarding bodies. So, you need to convince the selection committee that you're more than just your low grades and are worth the investment. Many admissions and scholarship programs require you to submit some essays, at the very least, a statement of purpose.
Consider what they are looking for in an ideal scholar, and let your essays show you off as that scholar. Show how creative, passionate and intelligent you are and why the course, school, and scholarship are relevant to you. It would help if you also share your future goals, what you have done so far, what values you're bringing to the table, and what you intend to do with the opportunity given you.
Bonus tip: Your essay could be an excellent place to explain your low grades. You may emphasise how your result has developed your character, the lessons you learned from it, and how you have improved yourself since you graduated.
CHECK: Tips for Writing Scholarship Essays
5. Get Good Recommendation Letters
Recommendation letters can make or mar your application process. Find people who can highlight your good qualities and present you as a good fit for the program. You can request recommendation letters from your lecturers and employers.
Getting good recommendation letters can be a bit challenging, considering how difficult it may be to reach a prospective recommender. But you can jump this hurdle if you take the proper steps.
READ: How to Get Outstanding Recommendation Letters for Graduate School
Tips on How to Get a Foreign Scholarship with a 3rd Class Degree 
1. Start early
Securing a good scholarship requires a lot of hard work. So, you should start your application early enough, especially as you have much more to do to prove that you are a suitable candidate.
Ensure you thoroughly research schools and programs that admit candidates with a 3rd class degree. Only then can you start looking for suitable scholarship options.
Also, note that schools and scholarships have respective deadlines. Start early to avoid doing last-minute and error-riddled applications. In addition, consider the fact that you need sufficient time to request and receive recommendation letters.
2. Be prepared
Be prepared to receive the scholarship opportunity you need. So, create a checklist of items you must prepare beforehand.
Do you have your international passport ready? Have you received your transcripts, degree certificate, or statement of result from your university? You may also consider evaluating your credentials with recognised agencies like the World Education Services.
3. Stay positive
As stated earlier, this process requires a lot of tenacity. It will do you well to remain positive and keep pushing until you get the foreign scholarship you want. Some people can secure scholarships at the first trial, while for some, it takes years of trying. Remember, it is a game of numbers, so keep trying.
Conclusion
Getting a foreign scholarship with a 3rd class degree is possible. So, gather your strength and start your application today. Ensure that you start early, have a positive mindset, and be prepared. 
With a solid commitment to the process, what you are looking for may come to you faster than you thought. Go ahead and begin your research.