Are you considering studying in Europe? Do you believe your options are limited to the UK and Ireland because you only speak English? Well, nothing could be further from the truth.
Sweden welcomes English-speaking international students every year. You can study at one of its top universities without knowing any Swedish.
READ: Can I Get my Masters Degree in an American University With my HND?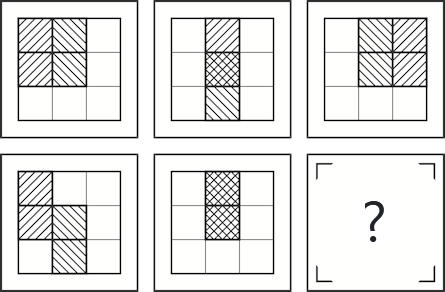 IQ test: what is your IQ score?
How smart are you? →
As a prospective student, you can choose to enrol for an undergraduate degree. Or even pursue a postgraduate degree exclusively in English. In this article, we'll look at some English-taught universities in Sweden. Who knows? They may have the kind of programme that you are looking for.
7 English-taught Universities in Sweden
Lund University is one of Sweden's most respected institutions for English-taught programs. Although its historical origins stretch back to 1425, making it one of the Scandinavian region's oldest higher educational institutions. The institution, which is located in Lund's picturesque mediaeval university town, has a lot to offer its students and faculty.
Founded in 1666, Lund is known for its vibrant and culturally diverse academic environment. With a vibrant international community, it has beautiful and historically significant campus grounds that mirror the architecture of its buildings.
Thousands of international students from 130 countries attend Lund University. Because of its vast degree programs compared to other Swedish universities, the university has become the top choice for both local and international students. Lund University provides 9 bachelor's and 130 master's degree programs taught in English.
The Karolinska Institute is Sweden's most well-known medical school and a leading English-taught institution. Founded in 1810, it is one of the most prestigious and top-ranking academic institutions and medical research globally. Karolinska Institute is in charge of Sweden's most comprehensive medical education and life science research. Its research and educational programs are primarily concerned with enhancing human health.
Karolinska Institute offers 1 bachelor's degree and 10 master's degree programs in English. Master's degrees in entrepreneurship, global health, biomedicine, health economics, life science, policy & management, nutrition science, toxicology, public health science, and pharmacology. And one dual Master's program in health informatics. In addition to that, doctoral (PhD) student places are also available at the institute.
Uppsala University started in 1477. It's Sweden's oldest university and a leading English-taught institution in the Scandinavian region.
Today, it is one of the world's top-ranking research universities. It has a strong and extensive international network of famous universities from across the world. As Sweden's oldest university, Uppsala plays a key part in the country's academic and historical culture, identity, and foundation.
Uppsala University offers 6 bachelor's and 120 master's degree programs totally in English. Their programs are internationally recognized. That guarantees that overseas students receive world-class higher education and research training. You will also enjoy living a Swedish lifestyle that is a combination of traditional and modern.
Stockholm University is a leading public research university in Sweden with excellent English-taught programs, established in 1878. As the country's fourth-oldest university, it has a long history of academic and research successes in various subjects. These subjects are particularly law, social sciences, humanities, and natural sciences.
Stockholm University is widely regarded as the world's first university in a park setting. Although situated in a land surrounded by dense forest, abundant flora and animals, it has a breathtaking view of the Baltic Sea and some excellent beaches on its northern side. In addition, the university is one of the major higher education institutions in the Scandinavian region.
Bachelor's degrees in political science and business administration taught in English at the university. The university also offers a wide range of English-taught Master's programs.
READ: English-taught Universities in Germany
The Chalmers University of Technology is so far Sweden's best university and one of the best in the world. Founded in 1829, it is a private technical institution that offers engineering and scientific studies.
Also, Chalmers has strong ties to the corporate community, including local behemoths like SKF, Volvo, and AstraZeneca. Basically, students attend guest lectures from industry leaders and participate in study tours to relevant workplaces.
The Chalmers University of Technology is situated in Gothenburg, Sweden, a city with a large student population. Chalmers is a popular choice among overseas students pursuing postgraduate degrees in Sweden because of the many scholarships offered.
One of Sweden's most comprehensive research universities is the University of Gothenburg. Established in 1891, it's Sweden's third-oldest university and among the largest in the Nordic region. It is also Sweden's premier research centre on a variety of topics. Also, Gothenburg offers a diverse choice of academic programs designed with an international perspective in mind. This is to ensure high-quality education and practical training.
Above all, the institution provides students with opportunities to work in community and business contexts.
Gothenburg Institution, a university with a strong international focus, offers 6 undergraduate programs taught in English. Furniture design, classical music, opera, metal art, software engineering, and international relations are among the award-winning fine art programs. In addition, 80 master's degree programs are taught in English.
The Swedish University of Agricultural Sciences is a renowned educational hub founded in 1977. Despite being an agricultural school, it focuses on sustainable life via research, education, and environmental evaluation in the sciences. The Swedish University of Agricultural educational programs allow students to engage in global concerns in a variety of professions. Also, many of these professions have significant ties to the United Nations' sustainability goals.
Moreso, it is the only university in Sweden that offers professional degrees in agriculture, forest science, animal science, landscape architecture, and veterinary medicine. In addition to that, Horticultural Science, Forest Ecology and Sustainable Management, Outdoor Environments for Health and Well-being, and Sustainable Food Systems are among the international Master's programs available.
Conclusion
Sweden is home to many international students who would like to enjoy the Swedish life while getting an education. If you would like to pursue an education in a European country other than the UK and Ireland, consider Sweden.
Additionally, Sweden boasts a significant number of English-taught universities that offer several courses that can match a student's needs.
Generally, the cost of tuition in Sweden is between 7,500 and 25,500 euros each year for international students. It is debatable whether or not that is affordable. However, it is significantly less expensive than university tuition in the United States, Canada, or Australia.