Of all the popular countries abroad where Nigerians love to study, Canada is, perhaps, the most welcoming of them all. Little wonder, the number of students applying for a Canadian education is steadily increasing over the years.
Compared to other countries, Canada has about the easiest application process. It doesn't cost so much, and even offers a more robust variety of scholarship opportunities.
If you ask us, it's more the land of promise than the US. It is way gentler on visitors. It offers international students more opportunities should they decide to take up work or permanent residency in Canada.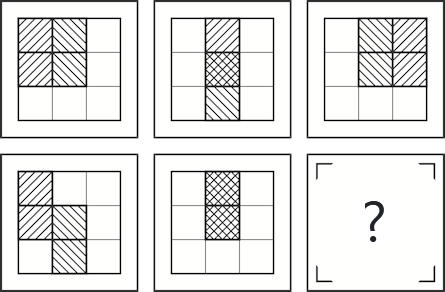 IQ test: what is your IQ score?
How smart are you? →
If you're thinking of applying to a Canadian school, then you should check out our scholarship listings for opportunities you could leverage on.
Don't forget our article that gives you hint on some culture shocks to expect when getting to Canada for the first time.
While you're here though, check out our comprehensive article on how to apply for a Canadian student visa (study permit) here in Nigeria.
READ: Travelling to Canada For the First Time? Things You Should Know!
Requirements that Make You Eligible for a Canadian Student Visa
You must show proof of your offer of provisional admission into a school, college, or university in Canada.
Proof of sufficient funds to take care of your tuition, living expenses, return flights and other expenses in Canada
Clean criminal record to prove to that you won't be a threat to the security of the Canadian citizens.
Proof of sound physical and mental health.
You must successfully answer all questions appropriately. Also prove beyond any reasonable doubt that once your visa expires, you will return to Nigeria immediately.
Here is a list of documents you'd need to apply for a Canadian student visa
You must present a letter stating your offer of provisional admission into an academic institution in Canada (originals).
International passport with a validity of between 3-6 months after your intended period of stay.
Proof of sufficient funds to see you through your period of study n Canada. You'd want to prepare documents like:
Original bank statements from your bank covering, at least, four consecutive months, which must also contain your name.
Education loan documents from a bank.
Or if the money has been transferred already, then you'd need a bank statement from the bank in Canada carrying your name.
A bank draft in convertible currency.
Evidence of payment (receipts) of tuition, as well as accommodation fees.
A letter of consent from your sponsor (if you won't be sponsoring yourself). Or in the case of a scholarship, a letter of consent from the institution awarding the scholarship.
You'd have to prepare of letter of mandate, stating clearly why you're applying for a visa.
In lieu of a clean criminal record, you'll also need to present a clearance certificate from the Police.
To prove your sound health, you must conduct a medical examination and present a certificate of wellness alongside a yellow fever certificate.
You'll also need to present properly completed application forms, either online or offline.
Of course, don't forget to generate the barcode and signatures page when you click "validate" at the top or bottom of the application form.
Print this page and ensure that you sign and date it, afterwards, place that page on the very top of your application package when you go to submit.
READ: Work Opportunities for International Students in Canada
Here are the documents you'll be seeing while filling your form
Instruction Guide (IMM 5269)
Documents Checklist (IMM 5483)
Visa Office Instructions-Study (IMM 5832)
Application For a Study Permit Made Outside of Canada (IMM 1294)
Family Information (IMM 5645)
Statutory Declaration of Common-Law Union (IMM 5409)
Custodian Declaration (IMM 5646)
If you paid your visa fees online, you'll need a printout of the payment receipt.
Finally, you must fill the VFS consent form. Failure to do that can cause your form to be returned.
Canadian Student Visa Fees and Payment
You can pay for the Canadian student visa and immigration fees in Nigerian Naira through one of two methods.
One way is to pay online with a credit or prepaid card after submitting your application. Another way to do this is to pay directly at the visa administration office (VFS Global).
For a study permit or student visa, the cost is about CAN $150, which is about N48 750, and then for the biometrics, the fees are CAN $85 which amounts to about N28 000 in Nigerian naira.
Remember what we said earlier, if you are going to pay online, then don't forget to print out the receipt of payment.
This receipt will be submitted to the VFS Global Office, alongside a service charge of CAN $49.73 (about N16 200).
READ: Accommodation for the International Students in Canada
Applying for Your Canadian Student Visa
Now to the process of application itself
The first thing you want to do when applying for your Canadian student visa is to create an application account on the Canada Visa and Immigration website.
Now, if you have the complete documents as we listed above, then begin to fill your forms online. Or if you prefer, download the forms and fill them later offline.
If you want to fill the form online, then you must make sure that you have a PDF reader software, printer/scanner to help generate soft copies of your documents, a valid credit card or prepaid card for your online visa payment with a valid email address.
Also, after filling the forms, ensure that you print out all the documents and receipts which will be submitted at the VFS Global office.
Forms, passport, and other supporting documents are submitted at the CVAC office. Biometrics are also done here. After this is done, you'll be given a receipt. This receipt contains a unique tracking number which you must not lose as it will be used to keep track on your application progress.
Also, note that your visa application cannot be submitted via mail, it can only be submitted at the CVAC office any day between Monday and Friday from 8.00am to 3.00pm.
It takes about fifteen weeks (about 4 months) to process a student permit, and this is excluding the time used to process the application at the administration office. So, you might want to grab a truckload of patience pills.
Submitting Your Passport
Now after your application has been reviewed by the Government of Canada Immigration, you'll be notified of a request for your international passport.
After receiving this notification, you can now submit your passport alongside the request letter to the CVAC office either personally or by courier. There will be some accompanying service charges, courier fees, and a self addressed courier envelope, all these must be included in the package as well.
The accompanying service charge we just talked about costs CAD $39.79 (N13,000), and it is payable into any Guaranty Trust Bank with the following details:
Name: Canada Value Added Service Collection
Number: 0109515451
After making your payment, then forward the details of the transaction to this email address: info.cannig@vfshelpline.com.
You passport will then be submitted to the Deputy High Commission of Canada; and then it will be reviewed and, after which you will be notified for retrieval.
Canada Visa Application office addresses in Nigeria
Canada Visa Application Centre, Lagos
Manor Hall
Plot 110, Admiral Ayinla Way
Opposite Treasure Garden Estate
Third Roundabout, Lekki Phase 1
Canada Visa Application Centre, Abuja
62, Lobito Crescent
Wuse 2
Conclusion
So, now you know! Like we told you, applying for a Canadian student visa is easier, and more affordable than most other countries.
If our post was of help to you, and we're sure it was, feel free to share, and check out our other articles on applying for student visas for other countries.
We wish you all the best as you apply for your visa. Fist bump? Yeah! Go get'em!