Most people who travel to the UK for studies usually have the intention of working in the United Kingdom when they are done. So yeah you got your admission into that university in the United Kingdom that you've always dreamed of. And as usual with life, as one hurdle is crossed, another emerges twice as fast. As is the normal progression of life a suitably earning job should follow a period of study. And as is expected, one would rather seek employment in a place where everything (or at least almost everything works. There, you're assured of a high standard of living; political stability; job safety, and actual opportunities for career development.
READ: Accommodation for International Students in the UK
With all these conditions in mind, it is not difficult to see why any student would want to find any possible means of working in the United Kingdom afterward. And possibly reside permanently after living and studying there for four years.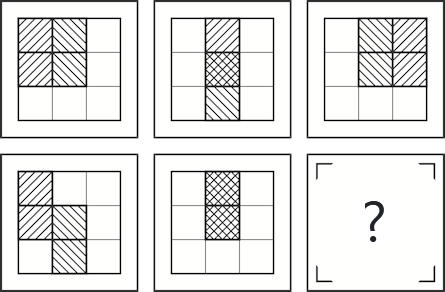 IQ test: what is your IQ score?
How smart are you? →
With about 18% of its students in the tertiary education system being international students in the 2013/2014 academic session, the UK has, undoubtedly, been a great host to so many foreign students from across the globe.
Consequently, a glimpse of the good life promised by the United Kingdom, added to the assurance of gainful employment, has made many choose to work in the UK after studying. The problem is many do not exactly know how to go about it. This is why we are here: to help you. So why don't we get to it already?
Working in the United Kingdom is not impossible, It's Just tough!
Let's tell you the honest truth. Working in the United Kingdom is not as easy as it sounds. It's not a very easy thing to just up and get a job after completing your studies in the United Kingdom. Especially if you're not a resident of any of the countries within the European Union, or European Economic Area (EEA). It can be downright difficult.
The reason it's a bit simpler for the folks mentioned afore is that they have the liberty to live in the UK barring a few restrictions here and there. But every other person faces very stiff restrictions over there. If you want to work in the UK after your studies are completed, then you're going to need to jump a few hurdles. Or in simple and plain English, you're going to have to get a job and a well-paying one at that.
If you intend on working in the UK after your studies have been completed, you'd have to change your visa to a work-related type immediately after graduation. With the new laws that have been promulgated in the UK though, this is now much easier said than done.
Formerly, international students had the liberty of staying up to two years in the UK, working, while they looked for more suitable employment. However, with the new laws, a foreign student can only get 4 months after the completion of their course at the most.
And then again, even if you're able to find employment, you'd have to find an employer that's willing to pay you a starting salary of, at least, £20,800.
A Case Study
Let's see the case of Frank Van Den Berg, for instance, who's a citizen of Holland. He moved to the UK to study at the University College London. But then, upon completion, Frank wasn't able to find a suitable graduate position for up to six months! In his words, finding employment and working in the UK is highly competitive.
The lucky thing for him though, was that he was able to keep body and soul together by working odd jobs at a bar. Being a citizen of Holland, and therefore a resident of a member of the EEA, Frank had the freedom to do casual work in the UK for as long as he wished which proved to be a very big help for him while he sought something more permanent.
Students who aren't from member nations of the EEA or EU do not have such privileges.
There is Hope
Options for Working in the United Kingdom
Understandably, it might look bleak right now, but don't give up hope yet. There are options to explore.
In the first place, the right time to start thinking about whether or not you want to work in the UK after you complete your studies is before you even step foot into the UK. Or at least, well before you complete your programme. You need to decide on time because you're going to have to act fast.
Your visa more or less holds the key to whether or not the doors will be opened for you to study in the UK once your course of study is completed.
In truth, these visas can only be applied for after you have completed your course but then again if you do not plan on time, you won't act fast and you might just miss your chance. You should know by now that visas take a long time to process and your sponsor might not issue that certificate quickly, so you must plan in advance.
There is a long list of visas you can apply for and though we will not be explaining all of them in this article, we will advise you to check out the UK government website, where you should be able to get a comprehensive list of all the visa options there are for international students.
Today, we are going to focus on the three most popular visa options that graduates usually apply for, and they are:
This visa is easily the most common route that international graduates take. If this is an option you want to try, then you'd have to find an employer who is willing to start you off on a salary of, at least, £20,800 per annum.
And that's not all, this figure varies with the type of work you have to do. It never goes below though; always rises.
In addition, your employer will still be required to prove beyond a doubt that the position in question was first of all advertised, and then s/he wasn't able to find a suitable applicant who's also a UK citizen to fill the position, therefore, the job was given to you, an international graduate. Then and only then can you qualify for a tier 2.
Without an argument, getting a tier 2 visa appears pretty difficult and we would be lying to say that it isn't. It, however, isn't impossible. A lot of people have gotten permission to stay in the UK with a tier 2 visa.
How Can You Improve Your Chances of Getting a Tier 2 Visa?
Part-time jobs: While studying for your degree, it would be a very wise idea to get a part-time job alongside. This will help you get some work experience that will help you compete favourably in the UK job market. With a part-time job or an internship placement, you can build skills, as well as grow your network.
If you can't seem to find opportunities, then volunteer at establishments in your chosen industry. This way, you gain work experience and do something you actually enjoy.
Entrepreneurship: Make every use of every opportunity presented to you to pick up entrepreneurial skills, they aren't just good for wannabe business owners, they are also good for employees too as employers value this skill a lot.
Universities in the UK usually offer many avenues to pick up these skills, so be proactive and make use of them. It will make an impressive read on your resume.
Language Proficiency: If you do not speak very good "high-standard" English, then you should consider taking classes while studying for your degree. If your proficiency in the English language isn't high enough, you might find it difficult landing a job.
This visa option is only available to UK graduates with a tier 2 visa and a credible business idea.
If you have obtained your tier 2 and you have a great business idea, then you'd have to, first of all, find sponsorship before you can qualify for a tier 1 visa.
This sponsorship can be gotten from any university (even if it isn't your alma mater). Sponsorship can also be gotten by participating in the Sirius Programme. This programme is a platform that supports final year students and recent graduates too with advice on funding and immigration.
Plus, you'll also have to be very proficient in the English language, as well as have, at least, £945 in your account as savings.
This last option is a bit tricky but it also works.
In this case, you'd have to return to your home country first before you can qualify. By returning to your country you stand a chance to be eligible for the Youth Mobility Scheme. This scheme gives you a shot at working in the UK for at least two years.
However, only international students from Australia, Canada, Hong Kong, Japan, Monaco, New Zealand, Republic of Korea and Taiwan qualify. The scheme usually has limited spaces and you'd have to have saved up to £1,890 to be eligible. So you see, tricky but might still work.
Without a doubt, working in the United Kingdom after your studies isn't very easy. However, it is also very true that with adequate preparation, hard work, and by exploring all your options, you should be able to make it work somehow. You already know that nothing good ever comes easy.
If you still have questions, a good place to go is your University careers office. They usually have a wealth of experience especially with how other students before you were able to do it. This should give you a few ideas.
And with that, we come to the end of this article. We hope you learned a thing or two. Now, go ahead and start planning. Meanwhile, don't forget to share!