The basic needs of man boil down to three things regardless of whom the person might be. They are their race, gender, colour, creed, language, whatever. Those three basic needs are food, clothing, and shelter. Today, we will zero in on one of those basic needs as it relates to you as an international student in the UK. That is shelter. We will be discussing in some detail how accommodation for international students in the UK works.
Even while considering the option of studying in the United Kingdom, thoughts of where you're going to live during your course of study must have crossed your mind at different points.
READ: Can I Get a Student Loan to Study Abroad?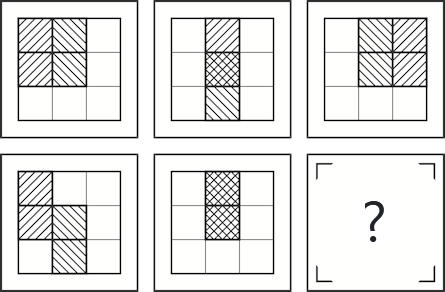 IQ test: what is your IQ score?
How smart are you? →
In fact, for some, studying in the UK is only an option for them because they actually have family over there. Consequently, they are pretty sure of accommodation come what may. For many others, though, this is not the case. They have no family or relatives they can possibly stay with while in the United Kingdom. That means they'd have to do some pretty deep digging to find out the options available to them.
Well, if you're one of those it's a good thing you're here. That's what we're going to be discussing today.
Schooling in the UK comes with a variety of accommodation options for international students in the UK. In the end, the choices you'll make will majorly depend on whether or not your university has its own hall of residence either on-campus or off-campus. It also depends on what city your university is located in and the amount you can afford to spend on accommodation.
From the outset, when signing up for any university in the UK, it is important that you indicate immediately that you'd require accommodation. Except, of course, you already have something else prearranged. It would be unwise to hastily assume that you qualify for accommodation automatically because you got admission. It doesn't work that way. You'd have to indicate first.
The good thing though is that, as an international student, you'd be given preference over local students. But you must indicate first.
When to Begin to Search for Accommodation in the UK
The ideal and best time to begin your search for accommodation options is the minute you get accepted into your programme. Do not delay the process unnecessarily; begin hunting and making your arrangements on time. Spaces get filled up pretty quickly, and as usual, demand always exceeds supply.
There are three options open to the foreign student in the UK, and they are:
Halls of residence
Private accommodation
Homestay
Let's get a closer look at these guys one by one, shall we? Of course, we shall.
Halls of Residence
Like we said in our post Accommodation Options for the International Students in the US, we really feel really bad for those who passed through the university and never had the chance to pass through dorm life. Like did you even go to school? Halls of residence (as the British called them, Americans just call them dorms) are a fantastic way to meet new people and make fast friends.
In structure, halls of residence usually come as large buildings which can sometimes be divided into flats. In these buildings, students usually either have a single room to themselves or have to share one with another student.
Rooms in halls of residence are usually pretty basic, and not too fancy. Some rooms might come with a bathroom en suite. But if yours doesn't, then don't worry, there will definitely be a communal one down the hall.
Generally, your room should be furnished with basic furniture like a bed, a desk, and a chair. If you need any other thing, then you'd have to purchase that yourself.
In addition to your room, halls of residence in UK universities usually come with communal areas where you can hang out with friends, colleagues, classmates and hallmates. Most communal areas like that would come with a bar (drinking alcohol in the UK is legal for 18 years and above), a TV, a pool table, etc.
Often, most universities in the UK offer you the option of either going for a catered hall or a self-catered hall. The difference? A catered hall gives you access to a dining room where you can get food to eat at a reduced price. If you'd rather cook your own meals, then you can get a self-catered room. There you'll have access to a communal kitchen where you can cook.
You should, probably already know that communal kitchens can become war zones where only the bravest of hearts dare venture into. So, good luck!
Halls of residence have the advantage of being economical in that you get the basic amenities at a much-reduced price, including extras like free wifi (well it isn't actually free cos you pay for it with your tuition). Generally, once you pay your fees, that covers for most things. You'd only have to spend extra on feeding and extra furniture (if you so please).
Transportation is already scrapped in most cases as most times, halls of residence are either in the school premises or very close.
The only foreseeable challenges that might occur might be if you happen not to like your roommate, plus the noise you'd have to put up with even during exams. But it's all part of university life, isn't it?
One last thing though, most halls of residence allow both males and females in one hall (but not one room), but if that bothers you, there are a few that offer single-sex halls too.
Private Accommodation
This option is mostly explored by students in their second year in the university who want to have a taste of life beyond campus. This option is, of course, the most expensive of the three options available to you.
There are all kinds of private accommodation available to students depending on their tastes, and budget. And although most private student accommodation comes already furnished, you'd have to provide your own kitchen utensils, bedding, and stuff like that.
You'd also have to factor in the cost of utilities like electricity, water, internet, telephone, etc. It's true what they told you, you pay for everything you use in the UK. The good thing about renting accommodation in the UK though is that there are strict regulations guiding the process, so if any issue springs up along the way, you should be able to get them sorted every time.
Luxury Accommodations
For those who like to live in style, student or not, there's no reason for you to change, especially if you can afford it. Many cities in the UK now have private luxury accommodation specially made for students, and there are all kinds.
Luxury accommodations range from private self-contained studios to apartments. These houses usually come fully furnished, with designer fixtures and fittings fully equipped.
In a luxury apartment, you can expect to find things like a cinema room, 24-hour security, on-site gyms, and even round-the-clock concierge services! If this is not luxurious then I don't know what is!
Cost
Average rent in the UK runs to about £737 per annum. But then if you're getting a bedroom or studio house, then it should be considerably less. Sometimes, the rent could cover your utilities, but most times, not.
You might already be wondering how you intend to cover your rent month by month. But there is good news. For students with working visas and low income, you may be able to enjoy a few benefits from the UK in form of financial aid from the government. These benefits will, however, depend on your income, housing arrangement, and monthly/weekly rent cost. Make sure you find out about such benefits while seeking accommodation.
A note of advice. Before you speak with real estate agents and landlords about any apartment, be sure that you have your budget. You wouldn't want a situation whereby you'd end up being shown an apartment that's way out of your budget. And that's not even the real problem. The real problem comes when you actually like it and then start considering it, even when you can't afford it. You know how that can be, right?
Again, when it comes to renting, you need to be sharp. It might look affordable at first. But then what you might be seeing might be weekly rates instead of monthly rates. If you prefer, you can ask your landlord or real estate agent to give you the rent in monthly rates, rather than weekly.
Location
When settling for private accommodation, you should be careful about the location you decide to settle in. Make sure you consider things like the proximity of your proposed accommodation to your school, the Laundromat, the market, etc. You wouldn't want to get a place that appears cheap but then makes you spend more on transportation. That's just uneconomical.
Most times, your university should be able to provide you with a list of districts or counties close to the university where you can find suitable apartments.
READ: Why You Should Attend UK Universities in Dubai
Where to Begin your Search
Granted, the internet can sometimes be a little behind when it comes to updates on available accommodation. But it's definitely the place you want to begin with. You could start with sites like "Zoopla" or "Find a Flat". These are sites where you can find housing in the UK (England, to be precise) on the internet.
Homestay
We've already explained the homestay option in our last post Accommodation for international students in the US: Exploring the Homestay option. The modalities don't change much in the UK either. If you need more information on the homestay option, you can check out that post.
Homestay offers a fantastic opportunity to experience the UK culture firsthand. To get a homestay, you can contact your school or go through any homestay agency registered with the British Council.
Finally, when beginning your search for accommodation as a foreign student in the UK, the very first place to contact is your university's international students association/office. They usually have solid advice that can help you get the best deals.
We're sure this article helped, so why not like and share? Ciao!