So in our last post, we looked at different accommodation options for the international student intending to study in the United States of America. We also made a promise to explore one other equally fabulous accommodation options. And that is the homestay accommodation for international students in the US.
The homestay accommodation is a terrific and rewarding option for international students. It's especially for those who will be visiting the United States for the very first time.
Beginning your study adventure in a new country by staying with a registered and approved host family will give you the opportunity to truly experience what your new country is really like. You will experience their norms, customs, lingo, etc. It also gives a softer landing pad for culture shock. Your host family will typically be more merciful to your faux pas. Even more than fellow teenage classmates you'll be meeting in school.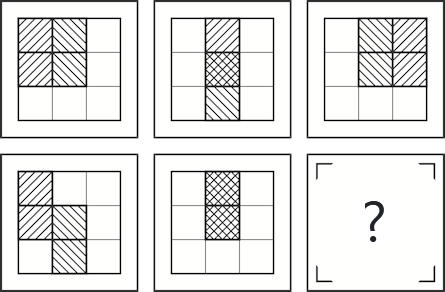 IQ test: what is your IQ score?
How smart are you? →
In fact, your host family will even be benevolent and willing to help you adjust to the culture.
READ: Applying for a US Student Visa in Nigeria
Why Are We Proponents of the Homestay Programme?
It's one of the most convenient options you can possibly find. It offers real life experience. You get to jump into your studies without all the stress of finding an apartment. You don't need to worry about figuring out utility, signing the lease, getting furniture, learning how to buy groceries, etc. Since you'll be staying with a family, all those steps are bypassed. You can pick up all that simply by staying with the family and engaging in their normal everyday routine.
In fact, after staying with a particular family for homestay, a bond is expectedly formed. This family can even help you out in other future decisions including long-term accommodation options.
Now, What Exactly is a Homestay Accommodation for Students?
Yeah, so what exactly is this homestay that we speak of? Well, it's as simple and straightforward as it sounds. Homestay programmes are such in which arrangements are made for international students to live with local hosts (families) for their studies usually for a designated time period.
There are different options with the homestay programme which range from basic room-rentals to complete family immersion. Typically though, you'd be living in the home of your host where you'll have your own room. You also join the family for meals and other normal daily routines.
Most times, hosts are usually families with teenage children or younger, but homestay can also be offered by most anyone. For most host families, participating in the homestay programme gives them and their kids (if any) the chance to get exposed to different cultures from around the world. That's why they offer to be a part of it.
Where to Find and Compare Such Programmes
When making a homestay decision, of course, you know that it's of utmost importance to make the right one. In some schools, you will get linked up with a host family directly. So, the initial steps of getting a programme is largely avoided. In other situations where you're not linked directly by your school, which is often the case, you'd have to do some personal research.
A great place to start your research will be the American Homestay Network. They offer homestay programmes in lots of US cities.
A quick word of advice… Normally, you'll fill a questionnaire before you get connected to a host family. In these questionnaires, it will be in your best interests to be completely honest about whatever information is required of you.
For instance, if you're allergic to cats or maybe scared of dogs, be honest about that. You wouldn't want to be placed in a home with pets and end up not enjoying your stay.
Why Should You Try the Homestay Accommodation for Students?
We have already mentioned a bit of the many amazing benefits homestay accommodation offer the international student. But we will now go on to highlight and explain, one by one, all of them. Get ready to be wowed!
Orientation
Going into any new place for the first time brings with it its own fair (and sometimes unfair) share of confusion and difficulty. And the truth is that, though it is shameful to admit, most people are more than ready to prey upon that ingenuousness to rip unassuming first timers off.
With a homestay option, you're less likely to be duped, or experience a lot of difficulty adapting to your new environment. Your host will be able to guide you into how everything is done in the United States from transport, to shopping, to banking, etc. You'll be exposed to your hosts network and be mentored on everything including the local culture of the place.
Another plus is that you get to hit the ground running. You won't have to bother with the stress of finding an apartment and its attending issues. You can face your studies straight up and from a place of comfort too.
Affordability
Of all the accommodation options open to the international student in the United States, the homestay option is definitely the most economical. Families that list their homes in homestay programmes hardly do it for any reason other than to lend a helping hand. And to get to meet interesting people from interesting cultures.
In simple English, they are hardly in it for the money. Whatever you pay will generally cover your meals, use of laundry facilities, and a few basic services.
Also, since you're not going to be furnishing, then you'll definitely be saving money on that count as well. In some homes, you are guaranteed three square meals daily. So, you save some small cash that would have been spent on groceries.
With these small extras from different places, you can afford to treat yourself on some fun trips, souvenirs or even try out some local dishes!
Culture
What better way to experience a new country other than to stay with a family who happen to be natives of the country? None, we tell you.By staying with a local family, you'll get to submerge yourself into the American culture more easily. Homestay programmes give an authentic cultural experience!
Although you'll spend a lot of your time in school, you'd get to spend most of your evenings, weekends, and other free time with your host family. Doing this will help you socialize and experience average everyday life in your host country.
Students who stay with host families are more likely to experience local cuisine, attend local events, and even visit tourist attractions that other students might be unaware of. Possibly throughout their four years of stay in America!
Staying with a host family is kinda like getting your own personal tour guides around the big exciting world of the States.
Language
The fastest way to pick a language is to be fully immersed in it. Fact. If you're not a native speaker of the English language, then you have more reasons to get into the homestay programme.
Staying in the dorm won't help you much. That's because due to school policies, schools will typically fill the dorms with people from different backgrounds for the sake of cultural diversity. You're, therefore, very likely to find other people from your culture in the dorm. The temptation will be great to stay with them and continue to speak your native language.
But in a homestay programme, you'd be required to speak the language of your host country to help you improve on your language speaking skills.
You can use the time with your host family to perfect your skills. Or at least get them to a considerable level of perfection. You can do that by engaging in daily conversation with members of the family. They will be more than thrilled to help you practise.
Friends
Let's face it, everyone needs friends, and even more when you're setting out to a new country on your own. Even if you've been away from home on your own before, it's still pretty daunting going to a new country alone. It would inevitably get lonely. And although we agree that east or west, home's best, homestay programmes provide a great way for you to make friends. And at least feel a little less lonely.
In some cases, the family hosting you will also have kids around your age, so that could also help. In fact, who knows? Just like many others before you, you could even form bonds and friendships with your host family that last a lifetime!
Safety
See your host family as your family in the United States. You can be sure that they will be there for you and look out for you pretty much like your own family would have, had you been home. Aside providing safety for you, they can also provide emotional support when you need it, if you need it.
READ: Accommodation Options for the International College Student in the United States
Finally, Is the Homestay Accommodation Right for Everyone?
Just like pretty much anything, there is no one thing that's good for every single person. That's because of the individuality and uniqueness of human beings. However, a homestay accommodation for students will be great for you if you're interested in experiencing every aspect of your host country's culture and customs to the fullest.
Also, if you'll be comfortable living in someone's home and would appreciate someone helping you navigate your city of residence for the first few weeks of your arrival, then the homestay programme is right for you.
At the end of the day, each person has his/her needs or expectations. This will affect the option they decide to go for when seeking an accommodation option in the United States. Our greatest fulfillment is in the fact that we have been able to play an active role in getting you into something that works for you.
Whatever option you go with in the end, just make sure it helps you experience the most you possibly can in the US before you have to leave for your home country.
Of course, we wish you all the best as always. And please, do not forget to share.