Do you know you can get a UK degree in Dubai? Do you know there are UK universities in Dubai?
Yes, you don't need to travel all the way to the UK to get that degree. If studying in the UK doesn't seem feasible for you at the moment, probably because of the financial implications, you can make a detour to Dubai and get that degree.
We bet you're wondering how. It's called Transnational Education (TNE). Don't go anywhere. Keep reading. We'll share all the juicy details with you in this article.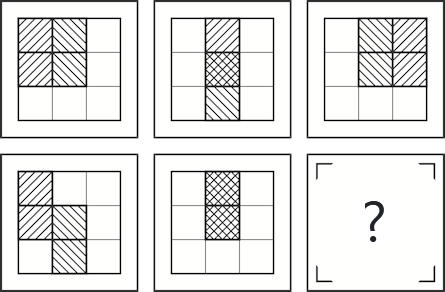 IQ test: what is your IQ score?
How smart are you? →
READ: Why You Should Study in the UK — 10 Important Reasons
What is Transnational Education?
Transnational Education (TNE) means receiving education in a country that's different from the actual country where the university or institution is situated. For example; you can live in Nigeria while studying at a university in Australia. 
Wondering how this works?
It's quite simple. All thanks to technology, the university can deliver lectures online or through distance learning. In some cases, they may even have a campus or study centre in your resident country.
UK Higher Education Transnational Education (UK HE TNE) refers to UK institutions that offer this type of learning arrangement. You enrol for a degree programme in a UK university and attend classes in another country like Dubai. This proves that distance is not a barrier.
What Type of Degree Will I Be Awarded?
We know that's the next question on your mind. You can enrol for any UK-accredited degree in any course of your choice. You can enrol for your Bachelor's degree, Diploma, Master's Degree or Doctorate in any subject. Any subject ranging from arts to humanities, commercials and sciences. Be rest assured that the courses are designed and delivered according to the UK educational standard. Also, you don't have to worry about the language barrier, as they deliver all the courses in English.
Many higher institutions in Dubai have partnerships with some universities in the UK. This means that the education you receive in the Dubai university is equivalent to studying in the UK. The UK university will recognise all your academic records from the Dubai institution. You can even decide to transfer to the UK to complete your studies in the UK university. But that's if your results are up to par.
Of course, you will receive a UK degree at the end of the program. However, the type of degree depends on the agreement between the Dubai university and UK university. Upon the completion of your program, you will receive either:
A dual or joint award from both the Dubai university and the UK university.
A degree from just the UK university.
Whichever one you receive, be rest assured that it is equivalent to a UK degree.
Which UK Universities Can I Attend in Dubai?
Here we've listed eight UK universities that have established campuses in Dubai. For some of these institutions, studying in their Dubai campus is more affordable than studying in the UK itself.
1. Bath Spa University
Bath Spa University is one of the leading education providers for creative professionals. If you've always been inclined to the arts, Bath Spa could be your sure bet. They offer an extensive and innovative curriculum that focuses on creativity, culture, enterprise and education. They also support outstanding students by giving them 100% free tuition for the duration of their studies.
2. Birmingham City University
Birmingham City University opened its Dubai campus in 2020. They offer courses ranging from engineering to health, quantity surveying, information technology, business administration, sports, media and education. The university gives its students access to practice-based learning and international opportunities at different levels of study. Also, you may be eligible to receive financial support for your tuition fees. However, it depends on your course and level of study.
3. Heriot-Watt University
Heriot-Watt University was the first UK university to set up a study centre in Dubai. They have a robust student support centre to help you transition into university life. There you can get practical advice and support on any issues regarding finance, accommodation, disability and personal safety. With their inter-campus transfers, you can even get a chance to experience their UK and Malaysia campuses.
4. Middlesex University
Middlesex University offers a wide range of courses in Law, Business, Finance, Accounting, Media, Engineering, Education, Psychology, and Design. As a student in their Dubai campus, you will have access to all their learning and social facilities. These facilities include; a student lounge, dance studio, music room, and games room. They also offer support for students with learning disabilities in the form of sheltered exam arrangements and private sessions designed to boost the student's study skills.
5. University of Bolton
The University of Bolton ranked among the top 5 institutions in the UK in The Times and Sunday Times Good University Guide and Complete University Guide 2020, for their excellent teaching and student satisfaction. In 2021, the Guardian also rated them as one of the Top 50 universities in Britain.
The university offers an extensive base of courses and extracurricular activities. You will get to enjoy modern learning facilities and a luxury on-campus residence. The tuition fee is also cheaper compared to their UK campus, as they offer discounts and scholarships. The best part is you get to enjoy free transportation from your location in any UAE city to the school as a first-year student. Now, that is one heck of a school!
6. University of Birmingham
The University of Birmingham in Dubai opens you to a new world of learning through innovative digital learning technologies. Be assured that you'll be getting the highest standard of education. They are currently the only university the UAE Ministry of Education has licensed to offer a UK 3-year undergraduate degree programme. The UAE Ministry of Education approves their degree certificates. This means you can take up a job offer in any governmental organisation across the Gulf region upon graduation. Cool, right?
7. University of Stirling
The University of Stirling is reputable for its high-quality teaching and research. They offer mostly finance and tech-related courses like Accounting, Computer Science, Management, Business Computing, and Software Engineering. If you want to pursue a career in tech, this could be the right place for you.
The school understands that not all students can comfortably pay their way through school. So, they are willing to support you with a 10% reduction of the annual tuition fee for the duration of your study. However, terms and conditions apply.
8. University of West London
The University of West London operates a flexible timetable in their Dubai campus to accommodate working-class individuals. So, you don't have to take a career break to go back to school. Little wonder they were rated as the No.1 Modern University in London. They were also a finalist in the 2019 RAKEZ Business Excellence Award under the category of Best Educational Provider. 
READ: I'm an Engineer, Should I Go for an MBA?
What are the Entry Requirements?
You can apply to study in any of these UK universities in Dubai if you have a minimum of a High School Leavers Certificate or its equivalent, depending on your country of origin. You will also be required to provide proof of your English language proficiency. Here, your IELTS certificate will suffice. 
The university may request additional requirements depending on your course of study. We will recommend you run a thorough research on the UK and Dubai universities before applying for the course. You can also plan a trip to Dubai to meet the admissions team and survey the university's facilities. You'd be surprised at how easy it is to get a Dubai visa. We can help you arrange that, and your visa will be ready within two working days. Just visit our contact page, and we will work out the details.
Why Should I Study in Dubai?
Why not? Apart from it being one of the most beautiful cities in the world, there are many perks that come with living in Dubai. Despite its glorious sights and exotic tourist attraction, the cost of living in Dubai is more affordable compared to living in the UK. Do you also know that UAE ranks as the second safest country in the world? We bet you didn't know that.
Dubai is a future-forward business hub. As the city evolves in innovation, trade and commerce, more employment and career development opportunities are opening up. Do you know what that means for you? You don't have to worry about getting a good job upon graduation, especially with a degree from the top schools in the UK. The best part is you won't have to pay tax. It doesn't get better than this!
Like we said earlier, getting a visa to Dubai is quite simple as long as you have all the necessary documents. The only con is you don't get to be a citizen because of the laws governing the city. But don't let that tiny detail ruin this opportunity for you. Schedule a call with us and you'll be on your way to get the best UK degree in Dubai in no time.