Professionals in the engineering field are in a good position to appreciate the value of a solid educational background. One thing with engineering is that the individual with a poor background will find it challenging and in some cases frustrating to perform basic tasks and activities on the job.
With a solid background, it gets better if one can place an advanced degree on that foundation. It helps the engineer appreciate the intricacies of the profession and the key areas that have the potential of landing him in a good entry-level position.
However, when it comes to advanced degrees there's that one degree with the 3-letter acronym that leaves a good number of engineering graduates confused. Especially when they have to make a decision where value and investment are concerned.
MBA for Engineers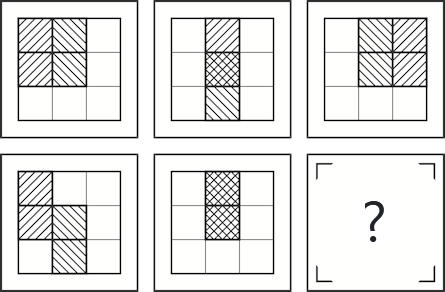 IQ test: what is your IQ score?
How smart are you? →
For engineers, the MBA path, although quite touted by many leading colleges and recruitment agencies as a path to great value, is not so clear. To the graduate, a graduate degree in engineering makes sense to him. That's because it is so clear that this degree will be applicable to his chosen field in the engineering sphere. But it gets more complex with an MBA. More so, typically, MBA programs tend to favour candidates with a number of years of relevant experience. In some cases, some candidates get off their paying jobs to pursue an MBA or they do it part-time.
READ: When Is It Too Late to Go to a Grad School?
Most often than not, irrespective of the choice they make, candidates pursue an MBA with the mind that a hard-earned MBA will give them a good return on investment.
So are you an engineering graduate standing at a crossroad between an engineering degree and an MBA? Then you should give us some of your time as we show you what matters in making this decision.
One way to make headway in deciding on whether you actually need an MBA is to map out the advantages and disadvantages that come with MBAs. We will show you some of them in a bit. And we'll like you to make an honest evaluation as we take you through this important points. Hopefully, by the time you get to the end of the article, you will feel more confident to make a choice of your own.
The 'Ayes' of Pursuing an MBA
1. The Intrinsic Value
So, what does an MBA have to offer an engineering professional like yourself?
Firstly, earning an MBA is just like learning a new language. You get to learn the ability to solve problems and also acquire a deep understanding of the business language.
In the engineering world, there's the need for the management type of engineers who can glide smoothly between the two worlds of business and engineering.
An engineering professional with an MBA had this to say about the value of studying business. "The biggest benefit of being an engineer with an MBA, serendipitously, is that it allows me to think like an engineer, have the language of an MBA and find somewhere I can be a unicorn of sorts"
More so, if your dream is to land a job where you will be required to work with financial reporting and forecasting as well as budget planning and analysis, then an MBA will be very helpful to you.

2. Promotions
If your plan is to return or remain at your current engineering firm after your MBA and you want a seat in the higher echelons of the company, then this degree may just be the passport to getting what you want.
Common sense and recent affirmations in the engineering field will help the everyday man see that an engineering professional with an MBA will be better poised to supervise other engineers. More so, an MBA will help you develop the necessary skill set required to step out of your lab coat and coveralls into a corner office. If that's your goal.
Aha! Because of the value that comes with earning an MBA, some companies are and may be willing to sponsor their employees to business schools for an MBA. This will definitely help you save cost. This is why you should check with your company to see if it provides any financial assistance that may be useful for you. Instead of emptying your account to earn one.

3. For Career-Switching
As earlier mentioned, while the value of an MBA to an engineer may be limited, it still beneficial. That's especially if you want to make a switch. If you've identified an entirely different field as a suitable place for you, then an MBA may be perfect.
Most often than not, employers may share some reservations with resumes that are centred on a particular role or profession. But, if you can defend the switch in careers with an advanced degree then you can insist that you are serious about the switch.
An MBA will help you with a good transition to fields that include analytics, finance, or accounting. It gets even better if the business or firm you are dreaming of has a strong engineering muscle.
READ: Should I Take GMAT or GRE for My MBA Admission?
The 'Nays' of Pursuing an MBA
1. Cost
A logical and practical way of analysing the value .vs. investment of pursuing an MBA is to make a cost estimate.
How much will it cost you?
To be really honest, getting an MBA doesn't come easy and it certainly doesn't come cheap. For instance, Ivy Leagues like Stanford and Harvard will take a whopping $70,000 or even more from you annually. And this rough estimate doesn't include the cost of books, accommodation, and other expenses that will be incurred.
You are thinking of an MBA, right? So you should already be someone who has a thing or two for facts and numbers. At this stage, you can tell that there's also something missing in the cost analysis of pursuing an MBA. Here it is: since most MBA applications require some years of relevant work experience, it is very likely that you'll be giving up a full-time job to get an MBA. This means an MBA may cost you up to $180,000 annually. Do the math by multiplying that figure by 2; which is the number of years pursuing an MBA will take. Now, see if you can handle the cost with or without loans and scholarships.
Then again, you have to be really smart and able to hone analytical skills. Or you won't be able to complete the program. Imagine losing that much money without being able to complete the program. To say it will be a painful experience will be putting it mildly.
Pursuing an executive MBA is another kettle of fish on its own. Not only is it more expensive, it usually requires at least 10 years of work experience. Then again, if you put the absence of a salary into the already huge expenses, you will agree that you'll need to truly sit down and count the cost before you make a move.
2. Leadership Prospects
There's a popular notion that an MBA will get you into an organisation's c-suite or any other leadership position. Not only is this a myth, it should definitely not be a reason why you are pursuing an MBA. This is because a chance at a leadership position in a firm depends on experience rather than just education. A recent observation by Jay Rogers at Randstad Engineering reveals that only a tiny fraction of job placements actually ask for an MBA. He was able to gather that from a pool of well over 15,000 placements. 97% of them asked for a BSc in engineering. A really small 1.7% asked for a Masters in engineering while a relatively insignificant 0.6% asked for an MBA.
3. The "Pay Rise" Myth
Another popular reason why some people go the MBA way is that they expect and believe that earning an MBA will attract a salary increase.
It seems like a lot of bad news already, right? We don't mean to put out the flames of your desire to pursue an MBA, we are simply showing you what's at stake and what you should consider before you decide.
So, about pay rise and its absence, according to Jay Rogers's findings, on the average, jobs asking for MBAs pay $131,000. In fact, those who are just fine with a Masters in Engineering pay an average of $137,000.
This shows that for an engineer, an MBA is actually an addition and not a necessity or benefit. It is also important to note that if you are going for an MBA self-funded, you may not be able to recover the total cost of the program with future salary increases.

4. MBAs Turn Some Prospective Employers Off
Some employers think that young and relatively inexperienced MBA holders will be expensive and hiring them won't justify the cost because they lack the experience and real knowledge that is required.
Start-ups particularly have a huge bias against MBAs that they think MBAs are fancy degrees that may hinder the business instead of helping it especially because these businesses will rather go with the traditional methods of growth and management.
This is not to say that you shouldn't go for an MBA, but you must be able to defend it and why you think it is relevant to the business or firm in question.

5. They Are Not All The Same
If the reason you are pursuing an MBA is to increase your value with your present employer, then the institution where you earn the degree may not mean much unlike when you have to change employers or industries. But!… You must verify that the school is accredited and has a good reputation. Who knows? You may even be able to save some bucks on tuition.

On the flip side, if you are aiming for a Fortune 500 or you are planning to switch industries or companies (usually to finance, management or investment banking), then you will need to save up huge sums of money for a top school. In fact, some companies clearly state without mincing words that if your MBA is not from an Ivy League or a school in a category of the sort, then you shouldn't bother applying.
A Quick Recap
We've put a short summary together for you just in case you want a more concise guide.
An MBA will be valuable for the following reasons if you:
Would like to move up to a managerial position
Your job or a prospective one will require budget planning and/or forecasting
Want to change careers to a field outside of engineering
Can get a subsidy from your employers for obtaining an advanced degree
You are better off without an MBA if you:
Love to continue being a tech guru
Don't want to give up your salary-earning job to incur debts in student loans
Would rather be with an engineering firm
You are particular about returns on investment
Finally, before you make a choice, ensure you consider your individual career, your personality, and your current position. If you make a thorough evaluation and still think an MBA is worth it, then, by all means, go ahead with it.
To your success.