If you are looking to have your child study in the United States of America and/or Canada after his or her secondary school education in Nigeria, he or she needs to take and pass the SAT.
SAT means Scholastic Aptitude Test.
Learn more about SAT here: All You Need to Know About the SAT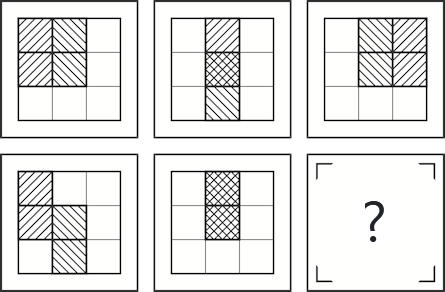 IQ test: what is your IQ score?
How smart are you? →
We have partnered with Prep Expert to help your child prepare and ace the SAT and ACT. We will even get you a $300 discount on all Prep Expert prep products.
Before we go on, here is our free gift to you:
Prep Expert is an ed-tech company that specializes in online SAT & ACT preparation. They offer full-length live online courses, on-demand video courses, 1-on-1 private tutoring, and more.
They have helped more than 50,000 students worldwide get into elite universities. And they win over $100 million in scholarships.
This is no mean feat. You will be hard-pressed to find any other preparatory school – offline and online that has such results.
More so, Prep Expert founder, Shaan Patel, had a perfect SAT score himself when he wrote the exam. Now, with the support of billionaire investor, Mark Cuban, he can make this possible for students around the world.
See Shaan Patel's Shark Tank video pitch that got him the investment from Mark Cuban
An Aside
READ: Why you should attend UK universities in Dubai
Dubai hosts almost all the best universities in the UK. Many of them are located in an area of Dubai called the Dubai Knowledge Park.
Effiko can arrange for you and your child to visit the Dubai Knowledge park to interact with the admissions department of these Universities. If attending a university in the US or UK appears far-fetched to you, simply do it in Dubai and get the same world-class degree as in the US and UK.
The Visa process to Dubai is easy and can be ready in 2 business days. You can take advantage of this academic visit to tour some of the best places in Dubai like the Museum of the Future.
This will spark creativity in your child. Who knows? He could be one of the engineers and scientists to deliver the world's future.
Talk to us today if you wish to visit the Dubai Knowledge Park. Feel free to email us if you are interested in this.
More so, if you own or lead a school and want us to arrange a guided tour of the Dubai Knowledge Park and other future setting places in Dubai for your students, talk to us.
Prep Expert Products
Prep Expert has several products designed to help your child ace the SAT/ACT in one attempt. We will now introduce you to them.
SAT & ACT Prep Courses
Prep Expert offers online SAT & ACT prep courses that will help your child achieve an incredible test score. Their courses are taught by seasoned instructors who have scored in the top 1% of the SAT & ACT themselves. They have years of teaching experience and have helped thousands of students ace the exam using the best test prep methods.
Prep Expert instructors will teach your child over 100 strategies developed by perfect-scorer and Prep Expert Founder Dr. Shaan Patel. They will guide your child from beginning to end in the SAT & ACT prep process.
More so, Prep Expert offers double the course hours at half the cost per hour compared to other SAT & ACT courses. Prep Expert students have achieved industry-leading score improvements, received admission into top universities, and won over $100 million in college scholarships.
We Recommend this
Of all Prep Expert courses, we strongly recommend the Self-paced SAT course. This is the most convenient and cost-effective of all Prep Expert products. You only need an internet connection and a laptop or tablet or even your phone.
This course was prepared by Shaan Patel himself. So, you can be sure of the value you will be getting.
The Self-Paced SAT course is priced at $699 but with our $300 discount, you can get it for $399. At the time of writing this, the exchange rate of the Naira to the Dollar is N585. $399, therefore, comes to N233,415.
We can guarantee that this is a worthy investment in your child's future. More so, this 30 hours plus course is available to your child for 365 days and he or she can go through it again and again.
Email us now to get started. 
Decide When to Take the SAT
SAT test season starts every August. So, we recommend that your child has at least 2 months before the exam to thoroughly go through this course before writing the SAT.
If you are ready to register for the SAT, go here.
Remember to learn everything about the SAT here.
We now go ahead to explain other Prep Expert products which you may also find helpful.
College Admission Consulting
Prep Expert College Admissions Consulting services include planning, application strategy, essay edits & reviews, school selection help, test preparations, and a lot more.
This is an absolutely FREE Webinar on how you can help your child get the right SAT score so he can secure scholarships from elite colleges in the USA.
In the planning stage, they will help with selecting extracurricular activities, test dates, summer programs, and more.
In your child's application, they will help create a narrative that separates him or her from other applicants. Prep Expert helps students highlight what makes them unique beyond just grades and test scores. College application essays and school-specific short responses help applicants convey their personal stories.
Prep Expert will help create compelling essays that avoid the most common mistakes. They know that selecting the right college is critical and will help you identify programs that best fit your child's personal and academic preferences.
If you are going for a master's program and need help with writing a compelling statement of purpose or personal essay, contact us here.
READ: How to Write a Personal Statement with Little to No Experience
One-On-One Private Tutoring Packages
Prep Expert offers online private tutoring for over one hundred academic subjects and tests with the best instructors for as low as $59/hour. If you are looking for 1-on-1, personalized help for your child from an experienced tutor on a schedule convenient for your family, Prep Expert is your sure bet.
We can negotiate a discount with Prep Expert if we have many students interested in Prep Expert's personalized tutoring.
Prep Expert has something for every student. Visit their website to set your child up for success in his or her SAT.
Get $300 OFF
Because of the special relationship we have with Prep Expert, we will give you $300 off the cost of their products if you register through us. To get this discount, just send an email to sat@effikos.com. If you have difficulty making payments on the Prep Expert website, we will assist you with that too.
Your child can secure admission and also win scholarships from the best schools in the USA if you seize this opportunity.