SAT is an acronym for Scholastic Aptitude Test. It is required for admission into undergraduate programs in tertiary institutions in the United States of America. It tests your readiness or preparedness for college/university.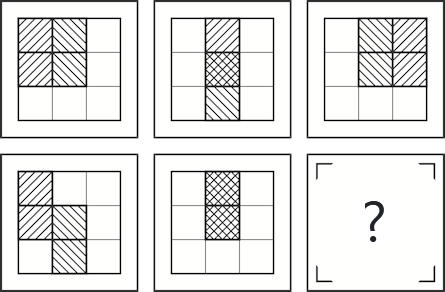 IQ test: what is your IQ score?
How smart are you? →
The SAT assesses the reasoning level of test-takers, that is aptitude and logic, basically. You'll need all the ideas and concepts you acquired during your years in high school with a bit of logic and simple reasoning.
If this is your first time hearing about the SAT, then read our complete guide for understanding the SAT for dummies.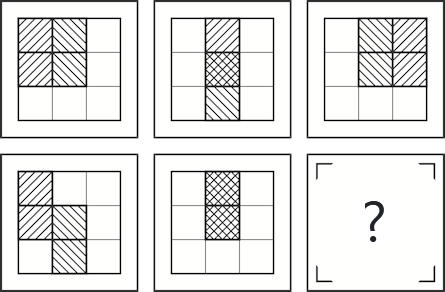 IQ test: what is your IQ score?
How smart are you? →
Which Body Administers SAT?
The test is owned by the College Board. However, it is administered on its behalf by the Educational Testing Service (ETS).
Who Should Write?
If you're a high school/secondary school graduate seeking admission into a tertiary institution in the United States, you'd need to take the SAT.
How Can I Register for the SAT?
You can register directly on the College Board website by yourself. Here is the link.
If you wish to talk to someone, please, send an email to sat@effikos.com. If you need elaborate counselling, please, schedule a call and our founder will be more than happy to talk with you.
How Much Does Registration Cost?
Currently, the fee is $55. There may be additional fees for Nigerian students. You will get every information at the point of registration. It is important that you create sufficient time for the registration process as there are usually many details you will be required to provide.
If you want us to assist you with the registration process, then create your account, and then complete the form we have here. Details about how to pay us are available on the SAT registration page.
How Is It Graded?
The SAT has been redesigned, and now, the highest composite score is 1600 (800 + 800) with an average score being 1000. The two sections of the test: reading and math are scored over 800 each and added up to give your total score.
What Score Guarantees a Scholarship?
There's no particular score that guarantees a scholarship. But what happens is that most schools offer two kinds of scholarships: need-based and merit-based.
For the merit-based, a high SAT score will help (look at 1400 at least) but that's all. It only helps, not a guarantee. Other personal achievements like your GPA, activities in school, recommendations, and personal interviews also affect whether or not you'll land a scholarship.
Which Schools Admit With SAT?
American colleges and universities would require an SAT score to admit.
Which Courses Can You Study With SAT?
You can study any undergraduate programme with your SAT.
What's the Best Way to Prepare for an SAT?
Know all about the SAT. Study with good prep materials. Take classes.
What Are the Test Dates for the SAT This Year?
Visit the College Board for the test dates or simply check our SAT registration page. Go to the field for the preferred test date.
What if I Miss My Test Date Due to Illness?
You may reschedule your test if you missed the first one due to an illness or lateness or whatever issue. But please be informed that this will incur additional costs but no refund whatsoever will be made.
What if My Name Is Omitted From the Exam List?
Get across to us at least three days before the test if you haven't gotten your admission ticket by then. We will give you your registration number.
Are There Accommodations for Persons With Disabilities Who Wish to Take the SAT?
Yes, there are. However, you must begin processing on time as approval might take as long as 7 weeks. Make sure you check the test dates and deadlines and plan way ahead of time if you would be needing accommodations of any sort.
Some of the available accommodations for those with disabilities include extended breaks, test books in large type, test books in Braille, extended test time, and the likes. But then again, these accommodations must be applied for as test scores will be cancelled if they are used without the approval of the College Board.
Please check out the SSD calendar for dates, deadlines, and other additional information you might require on this issue.
Are There Age Limits for Writing SAT?
Not exactly but if you are 12 years or below, you'd need to register by mail due to internet privacy laws.
Now if you're 21 or older, on the other hand, you'll need to bring an official photo ID issued by the government that bears an easily recognizable photo of you. Any other form of ID besides a government-issued photo ID will not be accepted. Also, the names on both your admission ticket and your ID must match.
Which Centres Provide Tutelage for SAT?
While we have compiled a list of test prep centres in Nigeria for the SAT exam, we will advise you to note the ones we have verified. Those are the ones we have visited and hence can vouch for. Note that the fees may have changed since we last updated them. Click the 'Contact this Centre' link to get in touch with any of the prep centres.
Better still, you can simply register with Prep Expert in the USA for best-in-class tutelage and a high chance of securing a scholarship. Classes are delivered online. We strongly recommend Prep Expert. You will also get $300 off when you register through us. Simply send an email to sat@effikos.com.
What Are the Best Books for SAT?
It's always advisable to prepare with the official SAT guide from the test-makers themselves but while they offer authentic questions, they might not be very explanatory. Hence, it's always best to get something else to augment. You can check out our expert reviews for the best SAT prep books which will match your level of preparedness and overall academic ability. Also, make sure you devote sufficient time to practice.
How Many Testing Centres Are There in Nigeria and Where Are They?
There are 17 test centres in Nigeria.
Lagos: Dansol High School, 13/15 Acme Crescent off Acme Road, Lagos, Nigeria.
Holy Child College, Southwest, Ikoyi, Lagos, Nigeria.
International School, University of Lagos, Akoka, Lagos.
Ibadan: American Christian Academy, 2-6 Shell Close, Onireke, Ibadan.
Aba: Dority International Secondary School, 19-21, Umodu Avenue (Abayi), Abia.
Enugu: Government Technical College, Abakiliki Road, Enugu.
Anambra: Grundtvig International Secondary School, Km 11, Onitsha-Owerri Expressway, Oba, Anambra.
Jos: Hillcrest School Middle School Bldg, Plateau.
Port Harcourt: Jephthah Comprehensive Secondary, Km 4, East-West Road, Rumuome, Port Harcourt.
Benin City: Mikon Institute of IMFI Technology, 34a Boundary Road, GRA, Benin City.
Abuja: Model Secondary School, 61 Lake Chad Crescent, Maitama, Abuja, Nigeria.
Kaduna: Nigerian Turkish International School, Zaria-Kaduna Expressway, Kaduna.
Osun: Olashore International School, Oba Oladele Olashore way, Osun.
Ogun: Trinity Int'l College Ofada
Kwara: Sapati International School, Ajase-ipo Road, Kwara.
Onitsha: Grund TVIG Int'l
Abia: Marist Comp Academy
Please note that some of these test centres are closed centres. That is, they only admit their own students for the exam, and do not permit external candidates.
Other Facts About SAT
There are some other things you need to know about this test.
Please do not take any kind of gadget along with you to the hall. Whether it's your phone, your iPod, laptop, or stuff like that. Kindly leave them at home, or you could leave them with your parents or any other person with whom you came to the test centre.
Also, math sets, coloured pens, highlighters, papers of any kind, dictionaries or books and the likes are not allowed into the hall.
Come along with your admission ticket, your international passport, two pencils with erasers, and an approved calculator.
You may also come with a watch (not something that makes any form of noise), and a bag.
You won't be allowed to bring food into the hall. During breaks though, you can take a snack or eat whatever else you want.
Remember, that especially in Nigeria, the only valid form of ID is your international passport and you must come along with it, else you might not be allowed to sit for it.
Finally, you will be allowed a 15-minute break which we suggest you use so that you can get a brief reprieve before continuing with the remaining sections of the test.