Are you on the path to earning a Chemistry degree from your local university and are wondering what your prospects are? Or maybe you are just fresh out of secondary school and are now considering studying for a Chemistry degree at the university, but you want to weigh your options before committing. Whichever category you fall into, it's only normal to ask, "what can I do with a Chemistry degree".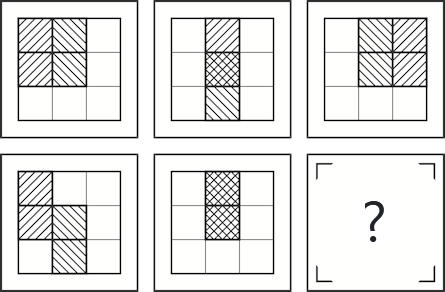 IQ test: what is your IQ score?
How smart are you? →
In the rest of this article, I will provide detailed and expert answers on what you can do with a Chemistry degree. I will also share tips on developing a successful career after earning a Chemistry degree.
Is a Chemistry Degree Relevant Today?
The world of chemistry is a fascinating field that involves the study of the chemical compositions and properties of millions of substances.
With several branches like biochemistry, analytical chemistry, organic and inorganic chemistry, theoretical chemistry, physical chemistry, etc., Chemistry has a wide range of applications across many fields of science. Its applications also extend to life in general – from the basic needs of food, clothing, and shelter to the environment, energy, health and safety, technological solutions, etc.
So, Chemistry helps us understand the world around us better and how we can potentially improve it. Considering how this branch of science affects our world today, you can already tell that there is a lot you can do with your Chemistry degree.
Are you an undergraduate? Watch the video below to learn how to track your academic performance and set new goals.
What to Do With A Chemistry Degree
Obtaining a chemistry degree opens you up to many career opportunities across various sectors, including the manufacturing, educational, health, and public sectors. And yes, these opportunities are also available to you as a graduate. 
You only need to know what these opportunities are, where to find them, and the steps you need to leverage them effectively. In addition, suppose you have a chemistry degree; you can also get an advanced degree within the country or in a foreign school.
READ: What You Should Know Before Studying Abroad
Job Prospects for Graduates with a Chemistry Degree
There are a variety of job opportunities that are relevant to your chemistry degree. Here are some of them:
1. Chemical Researcher
Your Chemistry degree equips you with practical research knowledge that you can apply across different sectors. Possible research areas include developing new drugs and vaccines and manufacturing industrial products like plastics, cosmetics, food, and drinks.
Chemical research activities are typically carried out in laboratories, although you can also conduct research under a government agency, such as for environmental or public health issues. You can also work as a chemical researcher in research institutes, pharmaceutical companies, innovation centres, and universities. You can work as a researcher at a university, where you can combine your research work with some lecturing activities, in which case, you will be an academic researcher.
2. Chemical Technician
Chemical technicians work closely with chemical researchers to ensure that their research processes are efficient and smooth. A technician's role includes setting up and monitoring equipment and carrying out other assigned tasks to assist the researcher.
3. Chemical Engineer
Chemical engineers are in high demand in many sectors, as they provide their skills in designing and producing many chemical products and materials. Some places where a Chemical Engineer can work include manufacturing companies, energy plants, oil and gas companies, water treatment and waste management plants, and food and drink brands.
4. Healthcare Support
You can also explore working in the healthcare sector with your degree in Chemistry. A graduate with a Chemistry degree can work in a medical laboratory to help with disease investigation and monitoring. They can also work with a team of healthcare professionals like chemical pathologists, biologists, and clinicians. 
However, note that without a medical license, chemists cannot provide advice on clinical decisions. Nonetheless, they can influence the kind of reagents, drugs, and testing kits medical experts use in healthcare settings.
5. Chemistry Teacher or Lecturer
If teaching comes naturally to you and you are passionate about imparting knowledge, then you may want to consider working as a Chemistry teacher. Your audience could be secondary school students or tertiary students, depending on your preferences and qualifications.
6. Pharmaceutical Chemist/Pharmacologist
A pharmaceutical chemist's job involves producing drugs, improving the quality of existing drugs, and exploring raw sources/materials for potential medicinal use. The role of a pharmaceutical chemist can sometimes overlap with that of a chemical researcher who works in a pharmaceutical company, but there are some key differences. A pharmaceutical chemist is more hands-on with designing, developing, analyzing, evaluating, and regulating new and existing pharmaceutical products to ensure safety and quality.
7. Toxicologist
Toxicologists are specialists who detect toxins and other chemical risks in any chemical substance found around us. They also test body samples for poison, alcohol, drugs, and other substances.
8. Analytical Chemist
Analytical chemists can work in any relevant industry to analyze various chemicals for toxin detection, forensic examination, or product development. You can do this with your chemistry degree if you have strong analytical skills.
9. Science Writer
You can leverage your Chemistry background to communicate complex ideas in a simple, understandable format for a non-technical audience. You can work as a Science Writer to share research findings, break down concepts, and write sales or information copies for chemical products.
Other attractive job options worth looking into with your Chemistry degree include:
Forensic scientist
Nanotechnologist
Environmental Consultant
Colour technologist
Nuclear engineer
Patent lawyer
Product/process development scientist
Crime scene investigator, etc.
Getting an Advanced Degree
If you have a Chemistry degree, you may choose to further your education by pursuing an advanced degree within or outside the country. Recall that Chemistry is a very intriguing and versatile field, so it lays a strong foundation for graduate studies in almost any related area of interest. 
Not only does pursuing graduate degrees help you build in-depth and specialized knowledge, but it also helps to boost your chances of advancing your career, accessing exciting opportunities, building a name for yourself, and earning more money.
If you are more inclined toward healthcare, you can take graduate studies in biochemistry, pharmacology, biotechnology, drug development, and biology. If you are more inclined toward industry, some courses focus on applications of Chemistry in food production and safety, environment, energy, oil and gas, agriculture and agrochemicals, and so on. You can even explore courses in law such as criminal forensics and patent law.
Many schools in choice destinations worldwide offer courses relevant to your Chemistry degree. If you can afford it, you can choose to self-fund your studies or look out for other funding sources like scholarships and fellowships. You may also explore grants, loans, and work-study programs to fund your studies.
Comb the internet and visit school websites for relevant graduate programs that may align with your interests. You should also check out resource websites with detailed information about various courses, schools, countries, and degree levels that might be relevant to your area of interest.
VISIT: Effikos Scholarship section to explore various scholarship opportunities for international students.
How To Position Yourself for A Lucrative Chemistry Career
Knowing what you can do with your Chemistry degree is not enough. Understanding how to position yourself to grab available opportunities is equally important. Here are some helpful tips to remember:
Graduate With A Good Score
A typical Chemistry curriculum has a rich and interdisciplinary approach. Curricula of the sort are often well structured to properly ground you in the necessary theoretical and practical knowledge. So you will need a good dose of rigour and grit to stick through and perform well.
If you are an undergraduate currently enrolled in a university, take advantage of our GPA calculator to monitor your academic performance and ensure that you are still on track to earn a good grade. 
While a chemistry program may appear challenging, graduating with a degree is possible and will eventually pay off. So, ensure that you do your best if you are still studying or are planning to study for a Chemistry degree.
While some may argue that a candidate's grade is not an actual test of intelligence, a good degree score/class can help you get a foot in the door, at least. Once you are in, you can display your "true intelligence."
Go for Further Studies
Many employers and industries don't mind employing candidates who have just a first degree in Chemistry. However, obtaining an advanced degree through further studies might better your chances and speed up your career advancement.
An advanced degree will position you as someone who has built more theoretical, practical, and specialized knowledge. In addition, it becomes more helpful if your specialization is closely related to your potential employer's line of practice.
Get Work Experience
Many employers want to see your tangible track record, which is where your work experience comes in. For fresh graduates, this may be a significant hurdle to cross. But who says the work experience has to be extensive or paid? Your industrial placement(s) during undergraduate studies can serve as your work experience, especially if you are applying for an entry-level role.
Another way to build work experience is through paid or unpaid internships. You can also volunteer for a while with a company, government agency, research institute, or even in your department. These offer opportunities to hone your knowledge and practical skills, giving you valuable exposure and experience. In addition, your volunteer experience and internships can count if you apply for jobs or foreign education, including scholarship opportunities.
Improve Your Skills
As a Chemistry graduate, there are some core skills expected of you. These are both technical (hard) and transferable (soft) skills. They include:
Analytical skills
Research and presentation
Maintenance of ethical standards and scientific integrity
Mathematical or numerical skills
Proper time management and organizational skills
Problem-solving and ability to think independently
Strong communication skills (written and oral)
Data and records management skills (collecting, monitoring, analysis)
Teamwork and collaboration skills
IT and technology.
Laboratory techniques
Academic or scientific writing skills
Innovative thinking
Make deliberate efforts to develop these skills to get the best from your qualification. Beyond obtaining a Chemistry degree, these skills will help you adapt and excel in your workplace and educational pursuits.
Optimize Your CV Or Resume
It is one thing to have what it takes to do well with your Chemistry degree; it is another to communicate your skills, knowledge, and experience well enough in your CV. So, ensure that your CV is well-optimized to show your value to potential employers/sponsors. Websites like ZetyCV are perfect places to get help with crafting a good CV.
VISIT: To make your LinkedIn profile stand out with our LinkedIn Optimization services.
What to Do with a Chemistry Degree – Bottom Line
As career opportunities within the Science and Technology sector keep evolving, it is only normal for students to question the worth of their degree. A graduate with a Chemistry degree may be curious to know how much value the qualification can give them.
Now that you have read this article, you probably agree that there are several things you can do with a Chemistry degree, given its interdisciplinary, versatile, and marketable nature. Once you recognize the right opportunities and optimize your environment, you can build a successful career with your Chemistry degree. Keep an open mind, explore and make the best use of the opportunities that you find.
Cheers to making the most of your Chemistry degree!