Writing and passing the NCLEX-RN examination is one hurdle you must cross to work as a nurse in the United States. Without successfully passing the NCLEX-RN exam, you can't proceed with your visa application.
In this article, we will share all you need to know about the NCLEX-RN examination.
READ: How to Apply and Get Nursing Jobs in the USA from Nigeria
NCLEX-RN Examination Structure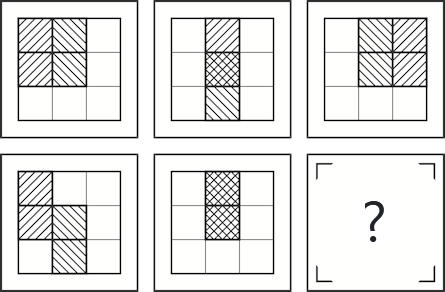 IQ test: what is your IQ score?
How smart are you? →
The NCLEX exam is designed as a computerised adaptive test (CAT). This means that none of the exam questions is identical. The computer algorithm tracks your answers and gauges your performance. It produces new questions based on your performance in the previous questions. With each correct answer, the computer will give progressively harder questions to determine your peak knowledge.
The exam contains 75 to 265, including 15 experimental questions.
The better your performance, the fewer questions you will have to answer. The 15 experimental questions do not count against your score. They are used to create questions for future exams. The exam has a mix of multiple-choice questions, subjective, hot spots, charts and drag-and-drop.
The NCLEX-RN exam covers four areas known as the client needs categories. In this context, the client is your patient. The areas include:
Part 1: Self and Effective Care Environment 
This part addresses nursing practice that enhances healthcare delivery to protect the client and healthcare personnel. It comprises two concepts:
Management of Care (17-23% of exam questions)
Safety and Infection Control (9-15% of exam questions)
Part 2: Health Promotion and Maintenance (6-12% of exam questions)
Here, you will answer questions boarding on disease prevention, early detection of health problems and healthy lifestyle practices.
Part 3: Psychosocial Integrity (6-12% of exam questions)
This part assesses your knowledge of nursing care that promotes the emotional, mental, and social well-being of the client. It covers mental health concepts, sensory/perceptual alterations, stress management, coping mechanisms, chemical dependency, family dynamics, crisis intervention, and so on.
Part 4: Physiological Integrity
Here, they will test your competence in providing care that reduces the client's risk potential and manages healthy alterations. It comprises four sub-sections.
Basic Care and Comfort (6-12% of exam questions)
Pharmacological and Parenteral Therapies (12-18% of exam questions)
Reduction of Risk Potential (9-15% of exam questions)
Physiological Adaptation (11-17% of the exam)
You are expected to answer all questions within 6 hours. That's a lot of hours! The good news is you can go on a break 2 hours into the exam. You can also go for a second break 3.5 hours into the exam. Cool, right?
NCLEX-RN Result Grading
According to the National Council of State Boards of Nursing (NCSBN), you can only pass the exam when you've correctly answered enough questions to scale above the 95% pass mark. Your exam results will be released six weeks after writing the exam. The result comes with a performance report which highlights areas where you excelled and struggled.
If you don't pass the NCLEX-RN, you can retake the exam after 45 days. You can use the performance report as a guideline to prepare for the resit. To retake the exam, you will notify the Nursing Registration Board (NRB) and re-register with Pearson VUE. Each sitting attracts a registration fee of $200 fee.
You can write the NCLEX-RN exam eight (8) times a year. But you must wait for at least 45 days between each sitting.
So, it's best to save your time and money by preparing to pass in your first sitting.
READ: How to Obtain Credential Evaluation to Work as a Nurse in the US
How to Register for Your NCLEX-RN Examination
To register for the NCLEX-RN exam, follow these simple steps:
Submit your application for licensing/registration to the nursing regulatory body (NRB).
Ensure you adhere to the instructions and meet the eligibility requirements.
Register for the exam through Pearson VUE with your program code. You will receive an acknowledgement email once your registration is completed.
Then confirm your NRB eligibility in the Pearson VUE system. They will send your Authorization to Test (ATT) via email.
Schedule your exam with Pearson VUE.
Pay the application fee of $200. You can pay online or with your credit, debit, or prepaid card.
Please note that you may be required to pay additional licensure fees. It all depends on the individual state boards of nursing.
Guidelines for Passing Your NCLEX-RN Examination
Everything worth doing is worth doing well. If you are going to attempt writing the NCLEX-RN, then you might as well give it your best shot.
Here are some guidelines to help you ace your NCLEX-RN exam.
1. Create a Study Plan
As the saying goes, if you fail to plan, you're planning to fail. You need to prepare for your exam 1-2 months ahead. Creating a study plan will help you stay focused and committed to your exam preparations. Set a schedule that shows the days and times you will study. Also, set reminders and alarms so you don't forget to study. Be disciplined enough to block out all distractions during your study time.
Don't just study with no direction in mind. Write ‌your study goals. Which topics, areas, or content do you intend to cover and in what order? How many past questions do you intend to practise daily? Create your study outline according to your order of priority. This will help you maximise your study time and track your progress.
2. Understand Your Learning Style
We all have different learning styles. Yours could be ‌auditory, visual, reading/writing or kinesthetic. Learning becomes easy when you understand what works for you. So, make sure your study plan is tailored to your preferred learning style. You may have to explore different concepts like YouTube videos, podcasts, colour-coded visuals, mnemonics and study groups.
3. Practice with Past Exam Questions
Self-assessment is just as important as reading. The purpose of practising past exam questions is to test your knowledge, families yourself for the exam format and assess your level of preparedness. Make it a point of duty to solve past questions at the end of each study time. While at it, take notes and look up questions you answered incorrectly. With practice, you will understand the question patterns and even notice some themes in the answers.
4. Invest in Test Prep Resources
Don't just rely on your nursing textbooks while reading. Invest in study materials and resources tailored to the NCLEX-RN curriculum. Buy exam guidebooks, past questions and workbooks. You can also take online mock NCLEX-RN exams and enrol in review courses available on sites like:
5. Prepare for Exam Day
The D-day is finally here! It's time for you to show them what you've got. Get enough sleep and make sure you're well-rested a day before the exam. Wake up early and don't skip breakfast. Writing an exam requires a lot of mental energy. So, your mind and body need to be in a good state.
Don't forget the golden rule of punctuality. Schedule your exam time according to what works for you. Dress appropriately and arrive early at the testing centre. Believe in yourself and trust that all that hard work will pay off.
Conclusion
There you go! Now, you have a comprehensive guideline to help you prepare to write and pass your NCLEX-RN. It may seem daunting, but remember, nothing good comes easy. Roll up your sleeves and give it your best shot. We are rooting for you!